Maintenance/Engineering Director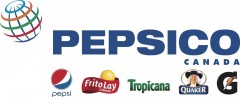 City : Lethbridge
Category : Supply Chain
Industry : Food and Beverage Industry
Employer : PepsiCo Canada
Overview
PepsiCo Canada is recognized as one of Canada's top 100 employers. PepsiCo products are enjoyed by consumers more than one billion times a day in more than 200 countries and territories around the world. Our product portfolio includes 22 world-famous, billion-dollar brands; from Gatorade to Quaker, Tropicana to Lay's and more. We make hundreds of enjoyable foods and beverages that are loved throughout the world. PepsiCo's effort to help build a more sustainable food system represents a key element of the company's broader vision of accelerated, sustainable growth known as Winning with Purpose. As part of this vision, PepsiCo is striving to be a better company by further integrating purpose into the core of its business and brands and doing even more for people and the planet. Our purpose efforts include fostering a diverse and inclusive work environment, supporting the communities where we live and work, and improving choices in our portfolio through reformulations and new products.
At PepsiCo Canada, we are focused on delighting our consumers by delivering high-quality products and exciting brand campaigns. Our people are critical to our success and by supporting their personal growth and development and providing them with the tools they need to succeed, PepsiCo Canada is a company you'll be proud to join!
We are currently hiring a Maintenance and Engineering Director based in our Lethbridge, AB site.
Responsibilities
The Maintenance and Engineering Director is a leader in a Manufacturing environment. This role is responsible for team management, strategic planning, and oversees site wide project engineering and management. As a member of the Operations Staff, you will ensure that resources, administration, and teams are developed and accountable for achieving long term and short term business goals.
Key Responsibilities
Responsible for people and team development, quality performance, cost, service and safety for entire Frankfort Core Site

Develop and coach Managers, Supply Chain Leaders, and Team Members to solve operational issues.

Ensure that the continuous improvement process is followed and influence change across multiple teams.
Provide technical knowledge in the development of capital plan to enable continuous improvement

Responsible for overall ownership of the upkeep and optimization of all facility equipment, support functions, building infrastructure, grounds, and utilities
Needs to provide support on all shifts, and ability to work approximately 55 hours per week

Ensure that employees within the site are developed and accountable for achieving individual, team, and department goals

Deliver effective change leadership - driving business changes while minimizing people impact

Develop team to solve own day-to-day operational issues and reach short & long term performance goals

Communicate cross-functionally to assist team to solve operational issues

Motivate team members to achieve plan goals

Organize and facilitate work team meetings

Works closely with suppliers and internal customers to deliver expected results

Ability to think quickly, creatively and challenge team to do the same

Seeks out and implements best practices

Solve daily operational issues
Qualifications
Key Qualifications
Degree preferably in engineering, business operations management, or similar field

Prior leadership experience and demonstrated ability to lead and influence

High drive for results and takes initiative

Project management skills including business development, compensation, continuous improvement decision making, employee benefits, group leadership, and interpersonal skill leadership

Ability to work in an unstructured environment with the ability to make tradeoff decisions quickly

Ability to give/receive constructive feedback

Ability to lead a team-based approach to decision making

Demonstrated ability to work in a results oriented, challenging environment

Strong leadership with the ability to get results through mentoring skills