Long Haul Class 1 Driver (Canada-US)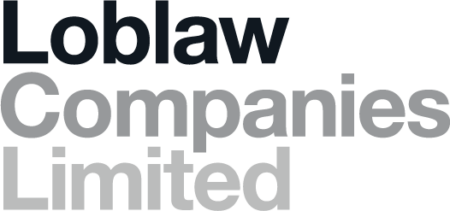 City : Calgary, Alberta
Category : Full time
Industry : Supply Chain & Distribution
Employer : Shoppers Drug Mart®
Referred applicants should not apply directly to this role.
All referred applicants must first be submitted through Workday by a current Loblaw Colleague.
At Loblaw, we help millions of Canadians get through their best days, worst days, celebration days, and every day. Through our innovation and quality products, we're here for our friends, neighbours, family members and colleagues.

We succeed through collaboration and commitment and set a high bar for ourselves and those around us.

We're looking for adaptable people who are thrilled to join us in our goal of helping Canadians Live Life Well®. Whether you are just starting your career, re-entering the workforce, or looking for a new job, this is where you belong. We promote leaders at every level and support our people to follow their passion.
Salary: $85,000 to over $120,000
Employment Type: Full time
Type of Role: Regular
Home Terminal: Calgary, Regina, Surrey
Here's what we offer:
$85,000 to over $120,000 Annual Salary!!
Quarterly Paid Safety Bonus & Paid Orientation, Paid Picks & Drops
Flex Health and Dental Benefits Plan on Day 1 – Choose coverage levels (use it or direct it as cash) – Health, Dental, Vision, Short- & Long-Term Disability, Travel Insurance
10% off Groceries at Real Canadian Superstore!!
$4000 bonus for each driver referral you provide
Company Pension Plan (RPP)
Group RRSP Plan (low management fees means more money in your pocket)
Loblaw Shares - all shares purchase receives a company 25% match
PC Mobile Discounts
PC Home & Auto Insurance Discounts
Brand New Automatic Trucks (Volvo, Kenworth & Freightliner) with advanced in-cab communication tools, GPS and Sirius XM! Dedicated truck for you (not shared).
Don't live in home terminal (Calgary, Regina, Surrey) ? No problem, you may be eligible to keep truck at your home elsewhere in the province.
Majority of Runs to Western states in US / Reset AT HOME!!
Need more time off between runs? No problem we can accommodate reasonable requests
Exceptional Dispatch Team
No Manual Work (no touch freight, no hand bombing, offloading, etc)
Pet Friendly
Reliable Bi-Weekly Direct Deposit Pay
Employee Family Assistance Program
Here's what you will do:
Transport product to destinations throughout the United States (Majority of Runs to Western states in US / Reset AT HOME!!
Complete meat inspections as required
Pick up produce loads to return to distribution centers
Provide proper documentation to dispatch and at border crossing
Follow required Hours of Service according to Canadian and American legislation
We are looking for drivers who have:
Minimum 2 years verifiable Class 1 experience with 53' trailers
Eligible for entry to US (Canadian citizen with valid passport, permanent resident with valid PR card and/or passport from location that participates in the Visa Waiver program & completion of COVID vaccination)
Ability to utilize technology for sharing documentation to dispatch and monitor HOS with Electronic Log Device
Prior experience with Reefer units an asset
Applicants will be required to pass a criminal background check and a drug and alcohol test in compliance with DOT requirements.
About Loblaw / Loblaw Supply Chain:
Largest distribution network in Canada – one billion cases moved annually
Largest private sector employer in Canada (Real Canadian Superstore, nofrills, Shoppers Drug Mart, Wholesale Club, Your Independent Grocer, President's Choice, NoName
Always listening, changing and striving for the better
Through integrity, trust, collaboration and authenticity we navigate the changing landscape of global supply and demand
Accolades - Canada's Top Employers + Canada's Best Diversity Employers + Canada's Greenest Employers + Canada's Top Employers for Young People.
Loblaw is committed to sustainability by sourcing products with integrity and making a positive difference in the community. Our CORE Values – Care, Ownership, Respect and Excellence – guide all our decision-making and come to life through our Blue Culture. We offer our colleagues progressive careers, comprehensive training, flexibility, and other competitive benefits – these are some of the many reasons why we are one of Canada's Top Employers, Canada's Best Diversity Employers, Canada's Greenest Employers & Canada's Top Employers for Young People.
Employment Type:
Full time
Type of Role:
Regular
We have a long-standing focus on diversity, equity and inclusion because we know it will make our company a better place to work and shop. We are committed to creating accessible environments for our colleagues, candidates and customers. Requests for accommodation due to a disability (which may be visible or invisible, temporary or permanent) can be made at any stage of application and employment. We encourage candidates to make their accommodation needs known so that we can provide equitable opportunities.    
Please Note:  
Candidates who are 18 years or older are required to complete a criminal background check. Details will be provided through the application process.