Logistics Crew Shift Leader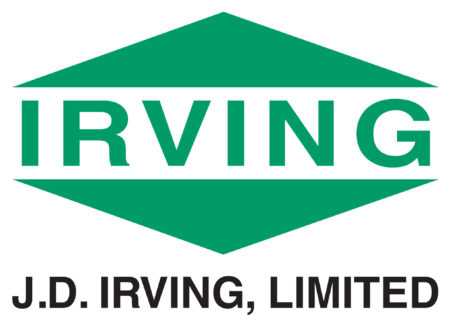 City : Macon
Category : Administration, Facilities & Secretarial
Industry : Paper manufacturing
Employer : J.D. Irving

Logistics Crew Shift Leader
At Irving Tissue, we recognize that the key to our success is our people. We are a family-owned and operated company that has grown to become one of North America's leading manufacturers of household paper products. Irving Tissue produces both branded and private label bathroom tissue, facial tissue, paper towels, and napkins. Consumers know us by our Scotties facial brand.
The Logistics Crew Shift Leader will be based out of Macon, Georgia (1897 Allen Road, 31216).

As the Logistics Shift Leader, your primary responsibilities will include managing,

leading, and motivating an operating crew to safely deliver results in key areas of the business. The Logistics Shift Leader will take ownership of ensuring people, process, equipment, and systems (E80, AWS, JDE, Power Fleet) are operating to standard and measure, adjust and report shift performance. This position is a rotating 12 hour shift schedule (2 on, 2 off, 3 on, 3 off rotating days and nights)

This is a permanent, full-time position.
Are you an energetic individual with a Can-Do Attitude who is passionate about achieving results and driving improvement? At Irving Tissue, our culture inspires creativity, nurtures talent, and creates an inclusive workplace. Our employees can thrive and grow their careers across our diverse operating divisions.
Job Requirements:
Preferred Bachelor, Associate degree or advanced certification in Business, Industrial Engineering, Logistics, or other applicable disciplines

5 or more years of equivalent experience in lieu of this will be considered.

4 or more years of logistics, warehousing, distribution, transportation, and or supply-chain combined.

2 or more years of supervision

Strong leadership skills, team oriented, and effectively engages others in resolving problems and identifying and implementing improvements

Experience in using problem solving techniques such as Kepner Tregoe and or continuous improvement methods such as Lean Six Sigma.

Ability to teach, mentor, coach, develop, delegate, and follow-up

Excellent organizational, interpersonal, and written and verbal communication skills

Comprehensive computer skills; fluent in Microsoft Office applications and enterprise resource planning systems such as Oracle (J.D. Edwards), SAP or similar systems

Enjoys fast pace and multiple competing priorities
The main duties/responsibilities of this role include:
Ensuring people, process, equipment and systems (E80, AWS, JDE, Power Fleet) are operating to standard

Audit, measure, adjust and report shift performance

Proactively coordinate, engage and lead the crew to achieve target goals around Safety, Quality, Productivity, Customer Service (Internal and external) and Cost.

Ensure adequate resources are scheduled and available to deliver desired results

Ensure the crew is adhering to standards, processes and systems established.

Ensure that employees are properly trained, aware of expectations and are accountable for performance.

Develop a climate which encourages the participation and involvement of all employees to pursue continuous development and continuous improvement

Recording and approving attendance records in payroll system

Support the Department and other site leaders in carrying out long range plans, objectives and activities.

Advanced trouble shooting of LGV, AWMS and JDE (ERP) issues

Provide Shipment Planner support and backfill during peak demands or unexpected absences.
Irving Tissue is proud to offer a competitive salary and benefits package, including but not limited to:

Medical, Dental, Vision insurance effective 1st of month following start date.

401K 100% match at 5% after 90 days of employment

Health & wellness reimbursements

Employee & family assistance programs

Product purchase program

Opportunities to take part in job related training and development.

Growth and progression opportunities within Irving Tissue and the larger network of the J.D. Irving group of companies

Relocation costs (if applicable)
To Apply for this Career Opportunity
Concerned you don't meet every requirement? Research has shown that many people only apply to jobs when they feel they meet 100% of the hiring criteria. At Irving Tissue, we are focused on creating an inclusive environment where everyone feels welcome, appreciated and encouraged to contribute fully. If you are interested in this position but are concerned you may not fit the requirements perfectly, we would encourage you to still apply. You might be exactly who we're looking for with this role or others we have available!
Please apply online at https://careers.jdirving.com/.
For further details, please contact Recruitment at icprecruitment@irvingconsumerproducts.com 
We appreciate your interest in our company! Only those candidates selected for an interview will be contacted. 
To learn more about our products and services, click here. 
Irving Tissue is committed to the principle of equal opportunity in its employment practices and to providing an environment free from discrimination and harassment for all employees.