LEGAL ASSISTANT 2 (Toronto, ON, CA, M)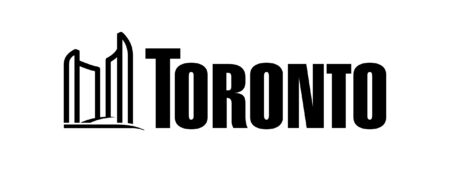 City : Toronto
Category :
Industry : Government
Employer : City of Toronto
Job ID: 30326
Job Category: Legal Services
Division & Section: Municipal Licensing & Standards, MLS By-Law Enforcement
Work Location: 1530 Markham Rd
Job Type & Duration: 1 Permanent Full Time, 2 Temporary Full Time (12 months) 
Hourly Rate and Wage Grade: $32.21 - $35.30, TF0260, Wage Grade 8
Shift Information: Monday-Friday, 35 hours a week
Affiliation: L79 Full-time
Number of Positions Open: 3
Posting Period: 24-NOV-2022 to 08-DEC-2022
 
Job Description:
The Legal Assistant is a key member of the Court Liaison Unit team, reporting to and providing support to the Supervisor and staff within the Unit. The incumbent will liaise between other Divisions and stakeholders. In addition, the individual will perform a variety of clerical and administrative functions in support of the Municipal Licensing Standards Division, Bylaw Enforcement and Court Liaison Unit.
Major Responsibilities:
Provides legal administrative and clerical support services for prosecution purposes related to the enforcement of various Chapters of the Toronto Municipal Code and various by-laws and statutes

Types of correspondence, notices of motion, court forms, affidavits, and other court documents

Formats documents according to prescribed legal requirements and submits same for review

Formats documents and drafts letters for Manager and Supervisor's signature

Reviews and processes requests for Court Action

Compiles information related to cases, as requested by the Supervisor

Organizes evidence, correspondence, and trial briefs

Ensures that due dates and limitation dates are diarized and acted upon as required

Coordinates the service of legal documents, orders, notices of motion by personnel

Forwards document to process server or appropriate legal official upon receipt

Inputs data related to charge requests, coordinates and updates files to conclusion

Sets up and maintains correspondence, document, and case files and other legal material Requisitions files from other Division and certified copies of decisions and By-laws and other required documents.

Arranges for certified title searches and corporate searches as required

Responds to inquiries and exchanges information regarding litigation and other legal matters with lawyers, police officials, representatives from other municipalities, and all levels of staff from City departments
Key Qualifications:
Your

application

must describe

your

qualifications as they

relate

to
Considerable experience performing various clerical duties, such as filing records, maintaining databases, and accurately formatting, drafting and creating legal documents relating to prosecution matters.

Extensive experience maintaining, retrieving and disseminating information using complex database systems to carry out data entry functions with speed and accuracy, while employing verification techniques.

Considerable experience with computerized software and data management systems, e.g. ICON, Microsoft Office applications, etc.

Experience working in a judiciary, legal and/or enforcement process-type environment.
You must also have:
Knowledge of relevant policies, in-court procedures, regulations and legislation pertaining to court and prosecutions (i.e., Provincial Offences Act, etc.) with good knowledge of legal and technical terms.

Knowledge of Legal Terminology & Phraseology.

Knowledge of office systems and procedures, with the ability to identify problems and inefficiencies and to develop effective solutions.

Good organizational, problem solving and multi-tasking skills with the ability to plan, assess priorities and perform the work with little supervision.

Knowledge of information/records management and records management systems.

Excellent interpersonal skills with ability to communicate effectively, both orally and in writing as well as to act as a departmental representative and to liaise with all levels of judiciary, staff, legal profession, public, enforcement agencies and other external contacts.

Ability to exercise independent judgement, diplomacy and discretion in dealing with confidential matters.

Ability to work flexible and/or varied work hours.

Ability to work independently with minimum supervision, prioritize work schedule, complete assigned duties with timelines, and handle multiple projects and priorities.

Ability to support the Toronto Public Service values to ensure a culture that champions equity, diversity and respectful workplaces
NOTE TO INTERNAL FULL-TIME AND PART-TIME CITY OF TORONTO EMPLOYEES:
City of Toronto employees must apply to full-time or part-time employment opportunities posted on the City's Internal Job Posting Portal.
Equity, Diversity and Inclusion
The City is an equal opportunity employer, dedicated to creating a workplace culture of inclusiveness that reflects the diverse residents that we serve. Learn more about the City's commitment to employment equity.
Accommodation
The City of Toronto is committed to creating an accessible and inclusive organization. We are committed to providing barrier-free and accessible employment practices in compliance with the Accessibility for Ontarians with Disabilities Act (AODA). Should you require Code-protected accommodation through any stage of the recruitment process, please make them known when contacted and we will work with you to meet your needs. Disability-related accommodation during the application process is available upon request. Learn more about the City's Hiring Policies and Accommodation Process.