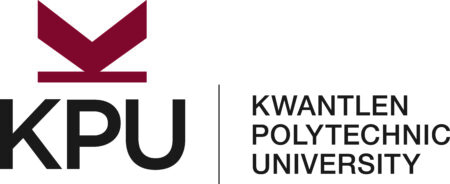 City : Surrey, BC
Category : 6436-Accessibility Services
Industry : Education
Employer : Kwantlen Polytechnic University - KPU
Kwantlen Polytechnic University
KPU offers all learners opportunities to achieve success in a diverse range of programs that blend theory and practice, critical understanding, and social and ethical awareness necessary for good citizenship and rewarding careers.  KPU strives to implement initiatives that will attract, support, engage, and retain KPU's people and create an environment where all employees see themselves as contributing to student learning.
LEARNING SPECIALIST
Competition Number: 2815
Work Group: Faculty
Location: Langley and Tech Campuses
Status: Permanent 
KWANTLEN POLYTECHNIC UNIVERSITY 

Kwantlen Polytechnic University (KPU) sits on the unceded, traditional and ancestral lands of the Kwantlen, Musqueam, Katzie, Semihamoo, Tsawwassen, Qayqayt and Kwikwetlem peoples.
KPU is a teaching-oriented polytechnic university that proudly offers all learners opportunities to achieve success in a diverse range of programs that blend theory and practice, critical understanding, and social and ethical awareness necessary for good citizenship and rewarding careers.  
POSITION OVERVIEW

Accessibility Services invites applications for a regular full-time Learning Specialist. This position is to primarily serve the Tech (Cloverdale) and Langley Campuses.
The Learning Specialist works with students, faculty and staff to support equal access, full participation, and engagement for students with disabilities in KPU programs. This posting is located at the Langley and Cloverdale Tech campuses and experience working in programs unique to those campuses would be an asset. These include a variety of skilled trades, technology, music, horticulture, and health programs. Learning Specialists may work with students from any of the five KPU campuses.
The Learning Specialist is a member of the Accessibility Services team, which advises the university on disability issues, facilitates individual accommodations for students, and works collaboratively to identify and remove barriers in the learning environment. The team consists of Learning Specialists and Accessibility Advisors at each campus.   Accessibility Services is part of, and works collaboratively with, other services available for students, such as Academic Advising, Counselling, Career Development, Wellness, and Financial Aid services.
The Learning Specialist develops, implements, and supports individualized accommodation plans for students impacted by a variety of disabilities in the learning environment, including, but not limited to those associated with learning disabilities, acquired injuries, sensory disabilities, neuro-differences, and mental health considerations. The Learning Specialist works closely with instructors to plan and implement accommodations in classroom, labs, shops, and work-placement settings. The Learning Specialist also provides learning strategy support to teaching faculty and students, and coordinates with other service units to support holistic student development. The Learning Specialist works to increase university awareness of access opportunities and solutions for students with disabilities. 
THE SUCCESSFUL CANDIDATE WILL HAVE SKILLS, EXPERIENCE, AND KNOWLEDGE IN:

Minimum 3-5 years of experience determining and planning accommodations for adults with disabilities, preferably in a post-secondary setting;
Familiarity with post-secondary academic environments; specific experience with trades, technology, and/or health programs an asset;
Knowledge of risks associated with labs, practicum, apprenticeship, and clinical health settings;
Knowledge of the legal duty to accommodate, human rights and accessibility legislation as it applies to persons with disabilities;
Demonstrated experience interpreting comprehensive psycho-educational assessments and medical reports, as well as an extensive knowledge and expertise in providing learning strategies for adults with a wide range of disabilities;
Specialization in at least one of the following: supporting youth transitioning from high school to post-secondary, learning disabilities, communication issues, mental health disabilities, physical disabilities, acquired injuries, or neurodivergent lived experiences. 
Familiarity with assistive technology and external agencies that provide access in British Columbia;
Awareness of the intersection between accommodations, pedagogy, and curriculum learning outcomes;
Experience in successfully navigating and engaging with institutional systems, services, and supports; and
Demonstrated ability to exercise professional judgment in complex service decisions, both independently and as part of a team.                                                                                 
MINIMUM QUALIFICATIONS:
Master's degree in one of the following: Disability Studies, Education, Psychology, Social Work, Counselling, Rehabilitation, or Occupational Therapy, or a related field.
Professional registration in a regulatory body is an asset. 
Knowledge in measurement or evaluation practices is an asset.
ADDITIONAL INFORMATION:

Department environment
Collegial team of practitioners.
Case consultation provided within the team.
Opportunities to engage with larger KPU community through inter-disciplinary outreach, research, committee participation, and a range of strategic collaborations.
Benefits of working at KPU
Competitive salary as outlined in Collective Agreement.
Extended health for self and eligible family members.
Generous vacation and professional development opportunities.
Hybrid working agreement is currently possible.
APPLICATION REQUIREMENTS:

Applicants must be willing to travel between campuses.  

Applicants are asked to submit:
A cover letter.
A curriculum vitae describing relevant professional experience.
Note to Applicants:
Kwantlen Polytechnic University welcomes and encourages applications from equity deserving groups and diverse experiences including, but not limited to, Indigenous people, racialized people, people with disabilities, and members of the 2S/LGBTQIA+ community.
If there are any barriers that you are experiencing or an accommodation that we can provide to support you through the application process, please reach out to us at humanresources@kpu.ca.
All qualified candidates are encouraged to apply; however, Canadians and permanent residents will be given priority.
We thank all applicants for their interest in employment with KPU. Only those selected for an interview will be contacted. 
Kwantlen Polytechnic University is committed to protecting the safety and welfare of employees, students, and the general public, and upholding the reputation and integrity of the University. For this reason, final applicants will be asked to undergo a background check.