Learning and Development Specialist, Content Creation and Facilitation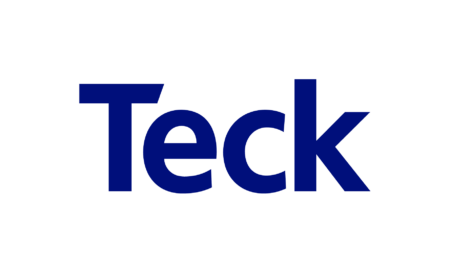 City : Elkford, British Columbia, CA
Category : Business Professionals
Industry : Mining/Quarrying
Employer : Teck
Closing Date: April 7, 2023
Do you communicate with confidence, enjoy coaching leaders, and have the skill of finding solutions to unique problems?  

 
Reporting to the Superintendent, Human Resources, the Learning and Development Specialist, Content Creation and Facilitation (known at Teck as Leader and Development Advisor) is responsible for providing support and guidance in our ongoing pursuit of continuous improvement of our leaders. You will be instrumental in driving leadership initiatives, development, mentorship, and support to our workforce. 

 
Here at Teck, Canada's largest diversified mining company and a Top 100 Employer, we're constantly growing. To be successful, we're looking for a resourceful individual with a people-focused, growth mindset. This role entails multiple competing priorities and requires flexibility to navigate unexpected changes in a fast-paced environment. 
Your flexible schedule will include:  
Compressed work-week with alternating Fridays off for plenty of time for both work and play. 
Your competitive compensation package will include:  
Two Annual Bonus Plans  
Comprehensive Benefits Package 
Retirement Package 
Employee Share Purchase Plan 
$1,000 Healthy Lifestyle Account 
 
Your work location: 
The position is located on-site at Teck operations and the ability to reliably commute/relocate near Sparwood and Elkford, B.C is necessary. There are several openings available for this position in the stunning East Kootenay region of B.C. Situated in the heart of the Canadian Rockies, you will find endless outdoor adventure mixed with small town charm. Here, there is something for everyone from friendly locals, great community arts and culture, to non-stop recreational activities!   

 
Join our team, and you'll quickly discover that we're one of Canada's Top 100 Employers because of our proven commitment to our people. 
Responsibilities:
Be a courageous safety leader, adhere to and sponsor safety and environmental rules and procedures  
Foster initiatives in alignment with organizational values that aim to enhance culture, team effectiveness, inclusion, diversity, learning and leadership  
Create and maintain strong, trusting relationships with site leaders to proactively collaborate, advise, and support ongoing development initiatives and programs  
Provide coaching to leaders to develop their competencies in support of creating team environments that foster a high level of engagement, inclusion, and performance  
Work with department leaders to identify, assess and prioritize development needs 
Design, plan, facilitate, and evaluate a variety of sessions including supervisor and leadership training, engagement, team building, and strategic planning for groups of teams and leaders of all levels  

Qualifications:
Bachelor's Degree in Human Resources, Business, Organizational Development, Adult Learning or equivalent  
Minimum five years' experience in Human Resources or Learning and Development with a focus on employee development  
Experience facilitating workshops and meetings at all levels of the organization  
Experience in change management, workflow planning for self, others, and groups  
This role is also commonly known as: Training and Development Advisor, Organizational Development Manager, Leadership Development Specialist, Business Development Specialist, Executive Coach, Leadership Coach  
 

Successful candidates must be willing to satisfy the pre-employment requirements of a pre-employment drug screen and three professional references.
At Teck, we value diversity. Our teams work collaboratively and respect each person's unique perspective and contribution. 
 
Qualified applicants interested in joining a dynamic team are encouraged to submit a resume and cover letter electronically.  
 
We wish to thank all applicants for their interest and effort in applying for the position; however, only candidates selected for interviews will be contacted.  
 
Teck is a diversified resource company committed to responsible mining and mineral development with major business units focused on copper, steelmaking coal and zinc, as well as investments in energy assets. 
 
Headquartered in Vancouver, Canada, its shares are listed on the Toronto Stock Exchange under the symbols TECK.A and TECK.B and the New York Stock Exchange under the symbol TECK. 
Learn more about Teck at www.teck.com or follow @TeckResources.