Lead Operator, Water Treatment Plant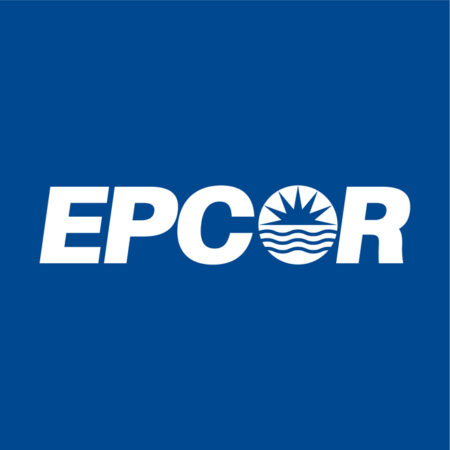 City : Bowmanville
Category : Permanent Full Time
Industry : Utilities
Employer : EPCOR
Highlights of the job
We are hiring a Full Time Permanent Water Treatment Plant Lead Operator working out of the Darlington Water Treatment Plant in Bowmanville, Ontario, Canada.
The Lead Operator is accountable for the monitoring and oversight of the demineralized water treatment plant systems, processes and facilities which involve treatment theory and practices, equipment operation, maintenance and repair. This includes achieving daily monitoring of ultrafiltration water provided to our customer, performing complex tasks involving problem solving and situational responses, assists in providing work direction and guidance to the team of Water Operators. 
The Lead Operator is accountable to Site Manager, and operates within the context and prescribed limits established by of the Power Workers Union and the EPCOR Site Manager.
We are accepting applications from current EPCOR Employees and external applicants at this time.
About EPCOR Utilities Inc.
We provide communities with clean water and safe, reliable energy. What we do matters. To our customers. To our partners and clients. To our communities. Our people are the heart of our business and are critical to our success. If you're passionate about making your workplace and community a better place, join us.
About Durham Region, Ontario
The Durham Region of Ontario is made up of eight local municipalities including Ajax, Clarington, Oshawa, Pickering, and Whitby, and it neighbours the Greater Toronto Area (GTA). The opportunities to live and play in this region are endless. The Darlington Nuclear Generating Station is nearest to the town of Bowmanville, which is about 75 kilometers East of Toronto on the shores of Lake Ontario.
What you'd be responsible for
Providing input to the Site Manager regarding plans and directions, and ensuring

appropriate

on-going relationships with other positions.

Participating in the operation, maintenance, control and repair of all related plant process equipment, including pumps, blowers, scrubbers, motors, chemical feeds, sludge equipment and basic laboratory instruments to ensure treated water and effluent meets OPG standards.

Creating schedules for

M

aintenance and

O

perations staff.

Leading and assisting colleagues to resolve problems; conducts pre and post job briefings, monitorin

g tasks, coaching and provides

feedback on task performance.

Maintaining required records such as operating logs, chemical and repair part inventories, maintenance logs; distri

buting

information to internal and external personnel.

Operating, monitoring and adjusting as necessary all related plant process equipment, including chemical pumps. Monitoring and operating telemetry and SCADA systems.

Assisting trades with work prioritization and scheduling. Coordinating with maintenance staff to adjust process equipment to allow for maintenance activities.

Performing routine preventative maintenance on plant equipment.

Obtaining samples, performing required tests in lab, and preparing samples for external testing.

Monitoring water quality and lab results to manage processes and

make

adjustments in accordance

with

established procedures.

Assisting in the safe unloading and storage of chemicals, and changing out chemical totes when necessary.

Making equipment adjustments, lubrications, and minor repairs, and reporting equipment problems.

Preparing necessary relevant spreadsheets and

W

ord documents using various software programs as required for daily reports.

Following utility facility emergency procedures and safety precautions.

Coordinating contractors, supplying necessary information and inspecting contractors work.

Demonstrating

a high performance, high discipline, safe, accountable, focused, innovative and achievement-oriented, easy to do business with manner of working.
What's required to be successful
High school diploma or equivalent.

Five years of experience leading teams in process environment.

Knowledge of

,

and experience in

,

laboratory practices required to properly evaluate treatment processes.

Experience

withi

n water process plant or ultrafiltration plant (or equivalent).

Knowledge and experience in basic operation practices and principles of advanced water treatment processes such as microfiltration, ion exchange, reverse osmosis.

Knowledge in the principals, procedures, materials, tools (hand and power) and safety practices involved in the operation of electrical and mechanical equipment used in water or wastewater treatment facilities.

Knowledge and experience in

w

ater/

w

astewater operations, water distribution, wastewater collections or industrial treatments.

Forklift operator certification.

Construction and/or mechanical experience a plus.

Proficiency with Microsoft Office Suite (Word, Excel, Outlook).

Experience with advanced computerized systems, such as those utilized in water and/or wastewater treatment facilities, is preferred

.

Can pass a respirator fit test.

Can pass OPG Security Screening.
Other important facts about this job
Jurisdiction: PWU DARLINGTON 
Class: 1820
Wage: $46.68 per hour
Hours of work: 40 
Application deadline: June 8, 2023
Internal EPCOR Employees please ensure that you are using your "@epcor.com" email address.
Learn more about Working at EPCOR!
Follow us on LinkedIn, Twitter, Glassdoor or Facebook!
#LI-TA8
Please note the following information:
A requirement of working for EPCOR is that you are at least 18 years of age, successfully attained a high school diploma (GED, or equivalent level of secondary education) and legally entitled to work in Canada. (A copy of a valid work permit may be required.)

If you are considered for the position, clearance on all applicable background checks (which may include criminal, identity, educational, and/or credit) and professional reference checks is required. Some EPCOR positions require an enhanced level of background assessment, which is dictated by law. These positions require advanced criminal record checks that must also be conducted from time to time after commencement of employment.

A technical/practical assessment may be administered during the selection process and this exercise will be used as a part of the selection criterion.

To meet the physical demands required of some positions, candidates must be in good physical condition and willing to work in all weather conditions. Clearance on pre-placement medical and drug and alcohol testing may be required.