Lead Java Engineer – DevOps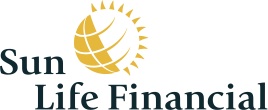 City : North York
Category : Full-time
Industry : Finance
Employer : Sun Life Financial
Vous êtes unique, comme le sont votre parcours, votre expérience et votre façon de voir les choses. Ici, on vous encourage et on vous motive à donner le meilleur de vous-même, et on vous donne les moyens de le faire. Vous travaillerez avec des collègues dynamiques – experts dans leur domaine – qui sont impatients de partager leurs connaissances avec vous. Vous aurez des gestionnaires inspirants qui vous aideront à développer votre potentiel et à atteindre de nouveaux sommets. Chaque jour, vous aurez de nouvelles occasions de rendre la vie de nos Clients plus radieuse – ils sont au cœur de tout ce que nous faisons. Découvrez comment vous pouvez faire une différence dans la vie des gens, des familles, des collectivités – ici et partout dans le monde.
Description de poste:
The Technology and Transformation Strategy team is looking for a Lead DevOps Engineer with experience designing, developing, implementing, supporting, and analyzing large-scale applications, pipelines and tooling systems that support the end-to-end development process.
What will you do?
Assist application development teams to implement or implement CI/CD for teams and work with coaches to teach the teams to maintain and use the solutions adhering to Sun Life standards & policies.
Understand Sun Life recommended good practices and benefits.  Provide context relevant recommendations and help teams adopt.
Collaborate with architects, designers, business system analysts, application analysts, operation teams and testing specialists to deliver fully automated CI/CD systems
Deploys, configures, manages, and performs ongoing maintenance of DevOps pipeline and tools code
Be the custodian of shared DevOps pipeline code and scripts for multiple technologies (Java, .NET and more)
Provide, maintain, and manage the appropriate release policy, processes, standards, and procedures
Create or improve the automated deployment processes, techniques, and tools
Troubleshoot and resolve technical operational issues related to DevOps pipeline
What you need to succeed:
University Degree or College Diploma in a Computer Science or Technology
Minimum 7 years of progressive information technology experience with full application development life cycle and systems integration experience
A strong DevOps background with a security and automation mindset
Experience owning pipeline code in production, as well as designing and creating deployment pipelines, configure tooling and monitoring
Experience with tools and scripting languages such as Maven, Gradle, MS Build, Groovy and Shell
Working knowledge of some of Java, J2EE, Liberty, Tomcat, Eclipse, IntelliJ, Microsoft .NET, Unix, Windows Server, IIS, IBM DevOps (IDz, zUnit, DBB, UrbanCode Deploy)
Experience with source code management tools such as Bitbucket, Git, Azure DevOps Server
Experience in using and configuring build tools and orchestration such as Jenkins, Maven, Gradle, Artifactory
Knowledge of automated deployment (examples: Ansible, Chef) and containerization (Docker, Kubernetes) tooling IaaS/PaaS/SaaS deployment and operations experience
Knowledge of security tools such as SonarQube, JFrog Xray, BurpSuite, Synopsys Seeker
Scripting skills are a plus
Solid hardware and application virtualization platform experience
Knowledge of Active Directory
Unique / Additional Requirements:
We know there are endless tools in the DevOps toolbox, and we don't expect you to come in as an expert on everything, but you are looking forward to experimenting and learning
What's in it for you:
Great Place to Work® Certified in Canada and the US.
Canada Award for Excellence for Mental Health at Work - 2021
We're proud to be a Best Workplace for Hybrid Work by Great Place to Work® Canada
Competitive salary and bonus structure influenced by market range data
Pension, stock and savings programs to help build and enhance your future financial security
An environment of continuous learning and improvement
Flexible hours and periodic work from home options
L'échelle du salaire de base est pour l'emplacement principal du poste affiché. Elle peut varier selon l'emplacement du candidat sélectionné et d'autres facteurs. En plus du salaire de base, les employés admissibles de la Financière Sun Life participent à différents programmes de rémunération incitative, dont le montant octroyé est discrétionnaire et dépend du rendement de l'employé et de la compagnie. Certains postes de vente participent à des programmes de rémunération incitative basés sur les résultats de vente individuels ou de groupe. 
Depuis toujours, la diversité et l'intégration sont au cœur des valeurs de la Financière Sun Life. Nous croyons qu'un effectif diversifié ayant des points de vue variés et des idées créatives est avantageux pour nos clients, pour les collectivités où nous exerçons nos activités, ainsi que pour nous tous, en tant que collègues. Nous accueillons avec enthousiasme les candidatures de personnes compétentes provenant de tous les horizons.
Les personnes handicapées ayant besoin de mesures d'adaptation pour présenter leur candidature et celles qui doivent consulter les offres d'emploi sur un support de substitution peuvent envoyer leur demande par courriel à l'adresse 'thebrightside@sunlife.com'.
À la Sun Life, nous voulons créer un environnement de travail flexible où nos employés sont outillés pour donner le meilleur d'eux-mêmes. Nous offrons plusieurs options de travail flexibles selon les exigences du poste et les besoins individuels. N'hésitez pas à en discuter pendant le processus de sélection.
Nous remercions tous les candidats de l'intérêt manifesté pour ce poste. Nous ne communiquerons qu'avec les personnes qui auront été retenues pour passer une entrevue.
Échelle salariale:
80,000/80 000 - 130,400/130 400
Catégorie d'emploi:
Développement d'applications - TI
Fin de l'affichage:
15/06/2023