Lead Hand, Operations/Live Receiving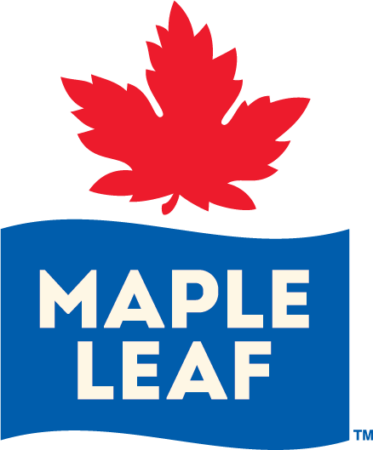 City : Bradford
Category : Other
Industry : Food/Packaging
Employer : Maple Leaf Foods
A Sustainable, Forward Thinking Protein Company
Maple Leaf Foods is a leading meat and plant-based protein company, employing over 11,500 people and publicly traded on the Toronto Stock Exchange. We are proud of our roots, which trace back well over 100 years, but our vision and purpose are decidedly forward looking. As we pursue our vision to become the most sustainable protein company on earth, we are committed to creating shared value – creative business value through addressing some of the world's most critical social and environmental challenges. Our goal is to build a more sustainable food system, which provides nutritious affordable food, operates within planetary limits, cares for animals responsibly, and meaningfully engages with our communities to advance a more just society. We are advancing bold changes within Maple Leaf and more broadly within society to pursue our vision. We deeply believe this is the sustainable path to growth.
Our job is to make great food
Maple Leaf Foods embraces a strong values-based culture, where our people are deeply engaged in work that is purposeful, fast-paced and challenging.  We cultivate an open, non-bureaucratic and inclusive workplace that fosters safety and transparency, along with individual leadership and accountability. Each Maple Leaf team member has a voice and plays an active role in helping all of us achieve our goals with passion and discipline. We support one another to grow professionally, to learn new skills and to take on challenging experiences in the spirit of continuous improvement
Raise the Good in Food
We have united behind a shared purpose – to Raise the Good in Food. This spans a dramatic transformation of our flagship Maple Leaf brand, replacing anything artificial with simple, natural ingredients; investments and process changes to reduce our environmental footprint by 50% by 2025; building a diverse and inclusive culture where all talent thrives; becoming a leader in animal care; and advancing food security through our charitable foundation, the Maple Leaf Centre for Action on Food Security.
Our Leadership Values 
Eight core values guide us in everything that we do:
Do What's Right

Shared Value

High Performance

Diverse and Inclusive Teams

Disciplined Decision Making

Our Accountability

Intense Curiosity

Transparency and Humility
Job Title:            Operations/Live Receiving Lead Hand
Reports to:         Production Supervisor
/ Designated alternate
Essential Duties and Responsibilities:
This role is responsible for ensuring operations in Live Receiving area is actively engaged to meet daily slaughter schedules. Responsible for guiding production employees in live receiving area during slaughter operations, in carrying out the onsite implementation of all relevant Standard Operating Procedures in place with due emphasis ensuring standards and procedures are met and aligned with legislation and/or specifications. 
Requiring a high level of attention to detail, the Lead hand is responsible for strictly adhering to the organization's policies and identifying deviations and/or observations during operations.
Key Tasks
Follow documented policies and procedures as designated by the company's FSQMS, GMP and H&S Policies

Work with Production Supervisor / designated alternate and other team leads to manage and prioritize staffing assignments to ensure the operation schedules are met.

Complete required documentation relating to business or regulatory requirements.

Monitoring and maintaining live bird welfare as per the most recent procedures for bird care to meet CFIA standards and regulations

Adjust holding environment (i.e. ventilation systems and trailer tarping) as per established procedures

Report any issues with live load to dispatch

Liaise with CFIA inspection staff during course of CFIA inspection/investigation

Perform required live receiving duties as required, complete records generated in process / notes as required

Obtain biological samples as required

Respond to Operations problems on the floor and attend to problems with support equipment where capable

Use basic problem-solving skills to ensure stable slaughter operations and as directed by immediate supervisor.

Report problems or concerns with quality, processes, equipment, materials and labor absenteeism to Supervisor.

Work closely with other functions such as QA, Maintenance, and Operations to resolve issues.

Any other such task as may be consistent with the role of immediate Supervisor, as may be reasonably directed by the Operations Manager-Plant.

Report any maintenance issues with holding barn/transport equipment

Coordinate/Manage Tractors vehicle services and develop rolling maintenance scheduled

Conduct/maintain documentation of fleet upkeep and status

Assist with investigations around accidents, collisions, injuries 
Required Experience and Competencies
Post-secondary education in a related field is an asset

Experience in working poultry slaughter operations particularly in live receiving to evisceration rooms

Strong communication skills and critical thinking skills

Job task planning and organizing

                                           

Ability to interpret and apply government regulations

Intermediate computer skills with email and proficient in Microsoft suites

Reliable individual with good attendance record

Works well independently and with others
​​​​​​​Maple Leaf Foods is committed to ensuring the health and safety of all our employees.  As part of this commitment, we have adopted a number of COVID-19 safety measures, including a requirement for all employees to be fully vaccinated by March 31, 2022 and to show proof of vaccination.  In keeping with this policy, successful candidates will need to provide proof of vaccination prior to their first day of work.  We will of course consider accommodations for anyone unable to be vaccinated following human rights and other applicable laws

We thank all applicants for their interest in exploring employment opportunities with Maple Leaf Foods however only those selected for an interview will be contacted.  Applicants may be subject to a background check and must meet the security criteria designated for the position.  

Maple Leaf Foods is committed to Employment Equity and maintaining a diverse workforce.  Job applicants with a disability who require reasonable accommodation for any part of the application or hiring process can contact our Talent Attraction Team at accommodations@mapleleaf.com or 905-285-5862.  Reasonable accommodations will be determined on a case-by-case basis and your request will be responded to as soon as possible.