Lead Hand $21.63/hr. -Maple Leaf Foods, Brampton (AM Shift)-Rotational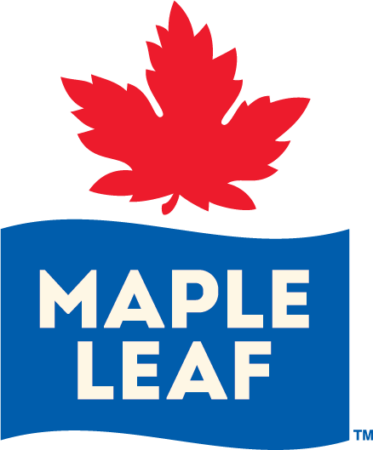 City : Brampton - Walker Dr.
Category : Manufacturing
Industry : Food/Packaging
Employer : Maple Leaf Foods
Considering a Career at Maple Leaf Foods?
Maple Leaf Foods Inc. is a Canadian consumer packaged meats company. At our facilities, our employees work with various types of meat including chicken, beef, and pork. *As this is a FULL-TIME permanent opportunity, we require the availability of 40 hours/week on a permanent basis. *
Please email resumes to hrwalker@mapleleaf.com
You must be legally eligible to work and currently residing in Canada.
Qualification and Position Requirements:
Key Duties:
Receive Production plan from Supervisor and direct work through Machine Operators
Assist Machine Operators with line setup as required and troubleshoot issues to machines/lines
Liaise with Production and Maintenance Supervisors to provide status updates on production and maintenance requirements
Additional duties as assigned by the Supervisor, which could include working on a line when not involved in Lead Hand duties inclusive of learning machinery in RAW, VEGGIE, and RTE
Health and Safety:
Demonstrated ability to wear proper PPE and comply with safety requirements
Pulling, pushing, twisting, bending, heavy lifting and standing (50lbs +)
Communication, Cooperation & Continuous Improvement Skills:
Ability to read, write and communicate in English

Positive interaction and information sharing with Associates and Salaried Team
Ability to work independently without regular supervision
Ability to obtain pertinent information, evaluate information objectively and explore alternative solutions to problems
Actively finding new and improved ways of completing tasks
Willing to try new things and assume additional responsibilities
Ability to establish priorities in their work area
Cross-shift/department communication
Work in conjunction with alternate lead hand on duty and be able to take direction as communicated
Maple Leaf Foods is Canada's leading consumer-packaged protein company, headquartered in
Toronto, Ontario. We make high-quality, great tasting, nutritious and innovative food products under leading brands including Maple Leaf®, Maple Leaf Prime®, Maple Leaf Natural Selections®, Schneiders®, Schneiders Country Naturals® and Mina™. Our Company employs approximately 11,500 people in its operations across Canada and exports to more than 20 global markets including the U.S. and Asia.
Our people are passionate about the work they do and the products we make. As we move forward, we are determined to leverage their integrity and passion to continue to build a high-performing, values-based company enabled by high-performing, motivated and talented people.
We thank all applicants for their interest in exploring employment opportunities with Maple Leaf Foods however only those selected for an interview will be contacted. Applicants may be subject to a background check and must meet the security criteria designated for the position.
APPLY NOW! 
Maple Leaf Foods is committed to Employment Equity and maintaining a diverse workforce. Job applicants with a disability who requires reasonable accommodation for any part of the application or hiring process can contact our Talent Attraction Team at accommodations@mapleleaf.com. Reasonable accommodations will be determined on a case-by-case basis and your request will be responded to as soon as possible