LDL Oncology – (12 months)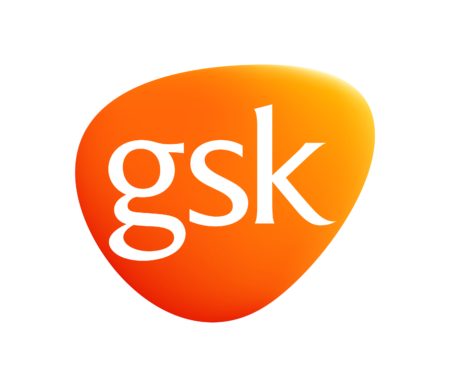 City : 7333 Mississauga Road North
Category : Other
Industry : Healthcare
Employer : GSK
Site Name:
Canada - Ontario - Mississauga
Posted Date:
May 16 2023
This is a 12 month term contract position.
Are you energized by the challenge of executing and delivering in-country oncology trials and being ambitious for patients, while shaping and accelerating scientific expertise? If so, the position of Local Study Manager, Oncology may well interest you.
Job Purpose:
The Local Study Manager (LSM) or Local Delivery Lead (LDL) is accountable for within-country execution and delivery of assigned studies across therapy areas to time, budget and quality as defined in the study protocol as well as in local regulations, ICH GCP / IND guidelines, and GSK written standards. The LSM/LDL serves as the operational point-of-contact between the central study team and in-country operational staff, including Clinical Research Associates (CRAs) / Senior Clinical Research Associates (SCRAs) and other in-country staff aligned to the study.
Details (Your Responsibilities):
This role will provide YOU the opportunity to lead key activities for in-country execution of clinical trials in Oncology therapy area and to progress YOUR career further. These responsibilities include the following:
Accountable for within-country execution and delivery of assigned studies to study timelines, budget and quality expectations as defined in the study protocol as well as in local regulations, IND/ICH GCP guidelines, and GSK written standards.
Accountable for completeness of local trial master file for internal compliance, external regulatory or Canada Revenue Agency audits. Acts as point of conduct for trial assessment or inspection.
Responsible to provide leadership and drive decisions related to the conduct of a clinical study locally including escalating issues when required.
In collaboration with global and local matrix teams and functions (Quality Assurance, Regulatory affairs, Clinical Supplies, Procurement, Contracts, Legal, Monitoring, Data Management, Medical Affairs and Vendors) leads the development of  site selection strategy (single or multiple study programs), local model informed consent form, local investigator meeting planning and oversight of training delivery, study performance and risk management, budget development and oversight of payments to sites and vendors.
Responsible for matrix leadership and project management of country and site-level activities including oversight of site management & monitoring activities within their Local Operating Company, including timely Monitoring Visit Report review.
Serves as the operational point-of-contact between the central study team and in-country operational staff, including Clinical Research Associates (CRA) and other in-country staff aligned to the study.
Responsible for identification and sharing of best practices, standardizing across the LOC / region and may be involved in internal / external process improvement teams.
 Why you?
Basic Qualifications:
We are looking for professionals with these required skills to achieve our goals:
Scientific degree or equivalent experience (e.g. life science, medicine, clinical research, pharmacy etc).
Experience in clinical development or equivalent experience in the pharmaceutical or health-related field.
Ideally, a minimum of –1-3 years clinical research experience in Oncology (experience may have been in Study Management, Field Monitoring or similar experience gained at another company);
Demonstrates a very good level of understanding of clinical research and clinical study management, and the associated regulatory, process and quality requirements.
Knowledge/experience in project management and matrix team interactions.
Excellent English language written and verbal communication skills. Strong negotiation skills.
Advanced/expert level of MS Office (PowerPoint, Excel, Word & Outlook).
Effective at problem solving and conflict resolution.
Flexible with high learning agility.
Preferred Qualifications:
If you have the following characteristics, it would be a plus:
Masters of Science or equivalent. Advanced degree preferred but not essential (e.g. life science, medicine, clinical research, pharmacy etc).
Excellent leadership skills, promoting motivation and empowerment of others in order to accomplish individual, team and organizational objectives.
Demonstrates an excellent understanding of the clinical study, drug development, sample management and other associated processes and quality requirements.
Demonstrates the discipline of risk-based planning, organizing and managing risks / contingency planning to bring about the successful completion of specific project goals and objectives in accordance with defined quality and time based metrics.
Exhibits strong project management skills (including scope, budget, timeline, and resource planning and management, and use of associated tools and support where available); projects, manages and reports budget information (i.e., demonstrates business and financial acumen).
Able to lead and work within teams and networks across functional and geographical boundaries; leads by example and promotes collaboration, effective communication and leadership in others.
Able to set and manage priorities and performance targets in a local environment.
Effectively plans, communicates, coordinates and facilitates delivery of team objectives.
Solid understanding of local regulations, ICH-GCP guidelines and GSK written standards.
Available and willing to travel for project related activities as required (e.g., Investigator Meeting attendance, etc.).
Acts as role model in line with GSK core values and behaviors.
Able to understand the impact of technology on studies and to use/develop computer skills while making appropriate use of GSK systems/software.
Applies industry best practices to the execution of clinical studies within country to improve time, budget and resource efficiency.
Demonstrates conceptual, analytical and strategic thinking.
#LI-GSK
GSK is a global biopharma company with a special purpose – to unite science, technology and talent to get ahead of disease together – so we can positively impact the health of billions of people and deliver stronger, more sustainable shareholder returns – as an organisation where people can thrive. Getting ahead means preventing disease as well as treating it, and we aim to positively impact the health of 2.5 billion people by the end of 2030.
Our success absolutely depends on our people. While getting ahead of disease together is about our ambition for patients and shareholders, it's also about making GSK a place where people can thrive. We want GSK to be a workplace where everyone can feel a sense of belonging and thrive as set out in our Equal and Inclusive Treatment of Employees policy. We're committed to being more proactive at all levels so that our workforce reflects the communities we work and hire in, and our GSK leadership reflects our GSK workforce.
GSK is an equal opportunity employer committed to diversity and inclusion.  We welcome applications from all qualified individuals to apply to our career opportunities. GSK is committed to accommodating persons with disabilities. If you need accommodation at any stage of the application process or want more information on our accommodation policies, please contact us at canada-recruitment@gsk.com.  Please do not send resumes to this e-mail and instead apply through the online application process of this posting.
As a health and science-based organization, GSK is committed to following the recommendations as set out by Health Canada and taking all necessary steps to help curb the spread of COVID-19 which includes getting the COVID-19 vaccine. We feel strongly that this is the best way to help protect those we value most: our employees, families, communities and the patients and consumers we serve. To that end, we are taking an important step to ensure the safety of our employees during this global public health crisis.
Only employees who are fully vaccinated against COVID-19 may attend our Mississauga and Laval corporate offices. In addition, all customer-facing employees who, as part of their job, attend healthcare settings such as hospitals, pharmacies, doctors' offices and dentists' offices will need to be fully vaccinated against COVID-19.  Notwithstanding the foregoing, employees may seek an accommodation for human rights-related reasons, including medical or disability-related conditions, or religious beliefs.
Important notice to Employment businesses/ Agencies
GSK does not accept referrals from employment businesses and/or employment agencies in respect of the vacancies posted on this site. All employment businesses/agencies are required to contact GSK's commercial and general procurement/human resources department to obtain prior written authorization before referring any candidates to GSK. The obtaining of prior written authorization is a condition precedent to any agreement (verbal or written) between the employment business/ agency and GSK. In the absence of such written authorization being obtained any actions undertaken by the employment business/agency shall be deemed to have been performed without the consent or contractual agreement of GSK. GSK shall therefore not be liable for any fees arising from such actions or any fees arising from any referrals by employment businesses/agencies in respect of the vacancies posted on this site.