Labourer – Telecom Construction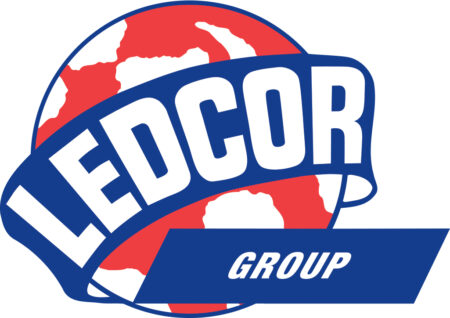 City : Owen Sound, ON
Category : Full time Labourer
Industry : Construction
Employer : Ledcor Group
Job Summary:
You are a Labourer with 1-3+ years of experience in underground utility construction working on Outside Plant (OSP) construction. You will perform general labour duties and collaborate with the other crew members to complete work safely and efficiently, under the direction of the foreman.
Apply Now! Come join Ledcor in Chatsworth/Owen Sound area today!
Essential Responsibilities:
Completes regular vehicle maintenance checks and associated paperwork
Drives cube van or 3-ton dump truck with trailer in tow
Keeps crew vehicles consistently clean and organized
Works with crew members to perform the day's tasks (excavating pits, rod, and rope conduits, placing underground cables in conduits, assisting in directional bore operations, removing and replacing concrete and asphalt, etc...)
Operates equipment and lifts heavy items (up to 50 lbs.)
Assists in restoring job sites back to their original state
Maintains a healthy and safe work environment for the crew, the public, the customer, and Ledcor
Qualifications:
Experience working in the underground utility construction, civil construction or landscaping is an asset
Capable of reading underground telecommunication plans and work maps is an asset
Experience operating and maintaining mini excavators, skid steers and backhoes
Strong time management skills with the ability to attend to a broad range of activities
Technically adept with a strong ability to learn quickly, analyze information, and problem solve
Clean drivers abstract
Work Conditions:
Opportunities for career advancement
Applicants that reside in Chatsworth/Owen Sound will be given preference due to the location of this project
Some travel will be required to site and/or other office locations
Working outdoors in various weather conditions
Benefits provided by CLAC
Additional Information:
Company Description
Ledcor Technical Services (LTS) designs, builds, and maintains wireline or wireless networks that span North America and beyond. We are a proven leader and innovator in telecommunications network construction, maintenance, and service installation and repair.

But when you work for Ledcor, your experience will go far beyond the project. Do you want a career that means more? Join our True Blue team now!
Employment Equity
At Ledcor we believe diversity, equity, and inclusion should be part of everything we do. We are proud to be an equal-opportunity employer. All qualified individuals, regardless of race, color, religion, sex, national origin, sexual orientation, age, citizenship, marital status, disability, gender identity, Veteran status or any other identifying characteristic are encouraged to apply.
Our True Blue team consists of individuals from all backgrounds who contribute diverse perspectives and experiences to Ledcor. We are committed to continuing to build on our culture of empowerment, inclusion and belonging.  
Adjustments will be provided in all parts of our hiring process. Applicants need to make their needs known in advance by submitting a request via email. For more information about Ledcor's Inclusion and Diversity initiatives, please visit our I&D page.