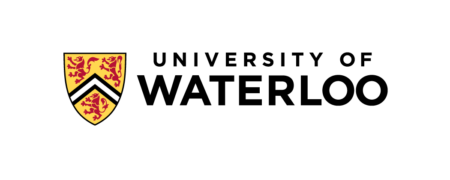 City : Waterloo, ON
Category : Permanent
Industry : Education
Employer : University of Waterloo
Overview:
Provides support in various aspects of research undertaken by the Hunter Laboratory in the School of Optometry and Vision Science to achieve the project deliverables required by study sponsors and to generate pilot data for new investigations.  This could include, but is not limited to, in vivo retinal imaging of mice and other pre-clinical animal models, of people in health and disease, and histological samples or in vitro cell cultures. 
This position is contingent upon funding.
Responsibilities:
Research
Contributes to the development of research plans, including the selection of instrumentation, methodology and approach, and statistical planning
Oversees the progress for each study by consulting and collaborating with all stakeholders on the data collection process and analysis methodologies for each study, ensuring efficient use of resources and timely and accurate completion
Designs, tests and validates data collection protocols, tools and instruments, including problem solving and troubleshooting
Performs data collection and analysis as outlined in   the research plans for sponsored and preliminary studies
Develops, edits, and utilizes custom software for data analysis
Maintains custom optical instrumentation by performing routine alignment and calibration
Administration
Prepares and maintains manuals of standard operating procedures for relevant lab techniques
Trains new lab personnel to use specific equipment and in the performance of various biochemical and laboratory procedures, as required
Supervises undergraduate students performing research and data analysis within the laboratory
Sources lab supplies, consumables, or recommend and provide cost-effective alternatives for relevant projects and ensure that they are well-stocked
Organizes laboratory meetings (telephone and/or face-to-face) with relevant stakeholders
Schedules use of lab equipment to ensure all projects have adequate resource available
Communication
Ensures high quality of deliverables through the preparation, presentation and dissemination of concise, accurate reports, fact sheets and other papers associated with the evaluation under study. This includes presenting evaluation results (verbally and in writing) and making recommendations for further development of the program or initiative by synthesizing and transferring knowledge generated by the study in question
Directly contributes to the development of research related documents through writing reports for supervisor and sponsors of relevant research material as well as preparing clear, high-quality figures for dissemination of research findings
Assists with the development of publication of articles in peer-reviewed journals and presentations at professional meetings
Assists in conducting literature searches and reviews as needed, including consulting with other researchers in the field
Finance
Responsible to source and purchase all laboratory supplies and consumables
Assists the Research Manager with obtaining quotes for laboratory equipment when required
Maintains UW credit card (p-card) attached to lab accounts to pay for various purchases
Liaise with appropriate senior researchers to secure financial approval
Track spending on current projects and assist with the management of study budgets, which may have varied requirements based on study type and/or sponsor
Safety
Prepare and verify monthly laboratory safety reports and participates in annual safety inspections when required
Ensure that all SDS sheets are in order, and chemical inventory lists are up-to-date
Ensure that all laboratory participants are fully trained in safety specific and protocol-required training and that safety training records are current
Qualifications:
A Bachelor's degree in related field or equivalent related experience and/or education
An MSc is preferred. Possible fields of study include, but are not limited to Vision Science, Neuroscience, Biomedical Engineering, and/or Optics
A minimum of three years' experience working in at least one of the following fields: optics and opto-mechanics, microscopy, or in human and animal-based research
Experience with Matlab is required
Knowledge of image processing is useful
Experience in writing and producing diverse publications and other communication deliverables
Experience with designing, testing and validating data collection protocols, tools and instruments
Strong organizational, analytical and problem-solving skills
Proven writing, editing, and proofreading skills for content in a range of styles
Ability to respond to unexpected events when running experiments is an asset
Ability to work independently and within a team environment
The incumbent will be working in a lab containing a variety of light sources, including Class 3B and 4 lasers. They will work with live animals
Equity Statement:
The University of Waterloo is committed to implementing the Calls to Action framed by the Truth and Reconciliation Commission. We acknowledge that we live and work on the traditional territory of the Neutral, Anishinaabeg and Haudenosaunee peoples. The University of Waterloo is situated on the Haldimand Tract, the land granted to the Six Nations that includes six miles on each side of the Grand River.
The University values the diverse and intersectional identities of its students, faculty, and staff. The University regards equity and diversity as an integral part of academic excellence and is committed to accessibility for all employees. The University of Waterloo seeks applicants who embrace our values of equity, anti-racism and inclusion.  As such, we encourage applications from candidates who have been historically disadvantaged and marginalized, including applicants who identify as First Nations, Métis and/or Inuk (Inuit), Black, racialized, a person with a disability, women and/or 2SLGBTQ+.
All qualified candidates are encouraged to apply; however, Canadians and permanent residents will be given priority.
The University of Waterloo is committed to accessibility for persons with disabilities. If you have any application, interview, or workplace accommodation requests, please contact Human Resources at hrhelp@uwaterloo.ca  or 519-888-4567, ext. 45935.