Laboratory Instructor/ Software Specialist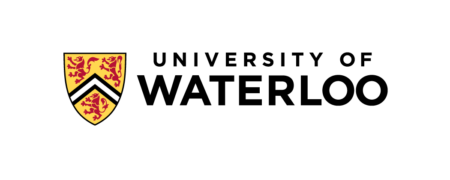 City : Waterloo, ON
Category : Permanent
Industry : Education
Employer : University of Waterloo
Overview:
The Electrical and Computer Engineering (ECE) undergraduate curriculum has two core programs and four interdisciplinary programs. Reporting to the "Lab Director, Teaching" (Lab Director) and to the "theme area Laboratory Instructor/Coordinator" (Coordinator), the "Laboratory Instructor/Software Specialist" (Lab Instructor) enhances student success through a positive learning environment and teaches undergraduate (undergrad) laboratory (lab) portion of courses within the established scope and guidelines of the professional degree program.
These positions are responsible for laboratory course delivery and other academic responsibilities, and the technical operation and maintenance of the ECE undergrad laboratory facilities in support of assigned labs. The Lab Instructor collaborates with course instructor for lecture-lab synchronization and works in conjunction with faculty members on lab content, development and design of any new experiments to be introduced into the undergrad lab portion of the course.
Responsibilities:
Instruction of Students and Assessment of their Academic Performance
Prepares and teaches assigned undergrad lab portion of courses
Collaborates with faculty course instructors for lecture-lab synchronization
Monitors students' lab progress by assessing reports and lab assignments in the technical and theoretical aspects of the subject matter
Ensures academic integrity is maintained in the lab
Marks student work term reports
Assists students on an individual or group basis with lab and related assignments/problems
Evaluates student technical presentations and symposium poster marking
Supervises/consults/advises/marks student fourth year design projects
Develops experiments and writes laboratory materials/manuals in conjunction with faculty
Recommends and/or makes necessary changes in materials, techniques or procedures to optimize the value of the lab exercise
Plans new labs, conducts and evaluates prototype labs
Keeps lab content and resources current
Supervises Teaching Assistants who Oversee Students performing the Experiments and Exercises
Ensures the effective utilization and development of TAs who assist with undergrad lab from term-to-term on a changing basis
Directs lab TAs through the academic term cycle: assigning duties, coordinating their lab activities, etc.
Provides new teaching assistants with training in lab equipment procedures and/or theory, as well as, instruction on experiments and design exercises before each term's lab sessions begin
Participates in TA interviewing, ranking, and rating their performance
Mentors new and sessional staff in area of expertise
Trains other Lab Instructors in the use of specialized software as required
Lab Maintenance
Monitors and updates the lab equipment inventory
Monitors performance to ensure adequate quality control and arranges maintenance of technical equipment/software
Oversees teaching inventory, researches and recommends purchases
Maintains the technical and safe operation of the assigned labs
Recommends and implements approved upgrades and improvements to lab facilities and practices
Other Duties
Attend lab planning and review sessions
Participate in class prof/student rep meetings
Trains for other specializations as required by the department
Assist with other duties or special projects which may be assigned by the Lab Director or Coordinator
Qualifications:
Bachelor of Applied Science degree in Electrical or Computer Engineering, or equivalent combination of education and experience required. MASc degree or relevant industrial experience is an asset
Five years of experience managing lab operations
Experience in working with different measurement instruments in the area of specialization is required
Has experience with software packages in the area of specialization
Previous teaching experience is highly desirable
Experience in running labs, troubleshooting; software; and equipment, giving tutorials/lectures and demonstrations, writing and updating lab manuals, developing new labs, marking reports, and evaluating technical presentations is typically required
Experience monitoring and enforcing safety in the labs or a similar environment is a typically required
Experience in purchasing software is typically required
Lab Instructors should have a proven aptitude for teaching and a demonstrated interest in working with undergrad students
Well-developed interpersonal, oral, and written communication skills
Proven ability to establish and maintain procedures for ensuring safety of students and staff in the lab
Strong organizational, problem-solving, and analytical skills are essential
Demonstrated ability to work independently and as part of a team within a busy and dynamic environment
Approachability, consistency, and the ability to motivate and earn students' trust
Self-motivation in taking initiatives to improve the quality of labs, teaching, and working environment is required
Willingness to train for other specializations as required by the department
Intermediate proficiency with Microsoft Office Suite
Intermediate proficiency with SharePoint, FileMakerPro, or Oracle
Broad knowledge of current computer software applications used in an undergrad computer or electrical engineering environment
Equity Statement:
The University of Waterloo is committed to implementing the Calls to Action framed by the Truth and Reconciliation Commission. We acknowledge that we live and work on the traditional territory of the Neutral, Anishinaabeg and Haudenosaunee peoples. The University of Waterloo is situated on the Haldimand Tract, the land granted to the Six Nations that includes six miles on each side of the Grand River.
The University values the diverse and intersectional identities of its students, faculty, and staff. The University regards equity and diversity as an integral part of academic excellence and is committed to accessibility for all employees. The University of Waterloo seeks applicants who embrace our values of equity, anti-racism and inclusion.  As such, we encourage applications from candidates who have been historically disadvantaged and marginalized, including applicants who identify as First Nations, Métis and/or Inuk (Inuit), Black, racialized, a person with a disability, women and/or 2SLGBTQ+.
All qualified candidates are encouraged to apply; however, Canadians and permanent residents will be given priority.
The University of Waterloo is committed to accessibility for persons with disabilities. If you have any application, interview, or workplace accommodation requests, please contact Human Resources at hrhelp@uwaterloo.ca  or 519-888-4567, ext. 45935.