Lab Instructor, Entertainment Arts, Faculty of Arts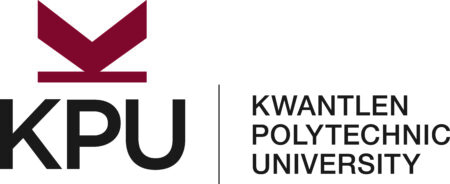 City : Surrey, BC
Category : 2003-Entertainment Arts
Industry : Education
Employer : Kwantlen Polytechnic University - KPU
Kwantlen Polytechnic University
KPU offers all learners opportunities to achieve success in a diverse range of programs that blend theory and practice, critical understanding, and social and ethical awareness necessary for good citizenship and rewarding careers.  KPU strives to implement initiatives that will attract, support, engage, and retain KPU's people and create an environment where all employees see themselves as contributing to student learning.

JOB OVERVIEW:  LAB INSTRUCTOR, FACULTY OF ARTS    
This position reports to the Divisional Business Manager and works in collaboration with the Department Chair/Coordinator, instructors, and a team of Lab Instructors.  
The Lab Instructor assists the Faculty of Arts with overall course delivery in designated departments by assuming responsibility for reviewing material with students, student guidance and assessment (including participation in the class and lab component of any course). In addition to instructing students on lab procedures and the use of lab equipment, the Lab Instructor researches, conduct experiments, and introduces new materials, equipment and procedures to advance the program. The Lab Instructor may support any program or course offered by the relevant department(s).
The class and lab assignments and learning objectives will be provided by the instructor.  Standard and prescribed industry practices will be created in collaboration between instructors, Lab Instructors, and students.  Using these, Lab Instructors are expected to perform their duties with a minimum of managerial supervision and work effectively with other Lab Instructors, faculty members, student mentors, the KPU community, and the Entertainment Arts industry.
EDUCATION AND EXPERIENCE
•    Graduation from a 2-year Entertainment Arts program within the past five years is required.
•    Experience tutoring and working with students is an asset
•    Proven junior industry-level proficiency regarding current technology and software used in the Entertainment Arts program(s)
QUALIFICATIONS
•    Experience working collaboratively as an effective team player.
•    Proven ability to take initiative when working both independently and as part of a team.
•    Proven ability to juggle and prioritize tasks, work to meet deadlines and demands, make responsible decisions, and determine when to seek advice.
•    Experience developing, planning, and administering systems and/or projects.
•    Demonstrated attention to detail.
•    Demonstrated ability to exercise sound judgment in making critical decisions.
•    Experience in identifying problems, evaluating alternatives, consulting with stakeholders, and implementing effective solutions.
•    Proven ability to think innovatively and creatively to implement new systems and procedures.  Evaluate their effectiveness.
•    Experience in Microsoft Office suite (e.g. Excel, Outlook, PowerPoint, Word).
•    Proven ability to quickly learn new software and equipment as needed.
•    Proven ability to exercise tact, diplomacy, and resolve conflicts.
•    Experience to providing guidance, training, and instruction to others.
•    Demonstrated innovation and change-management skills which include supporting and encouraging new ideas and approaches to build organizational efficiency.
•    Excellent communication, organizational, time management, and interpersonal skills is required.
•    Demonstrated ability to maintain discretion and confidentiality is required.
click here for a more detailed job description
Does this role sound like it was made for you, yet you don't check every box?
We at KPU understand that experiences and qualifications may look differently for everyone and, if this job description is of interest to you, we encourage you to apply.
Note to Applicants:
Kwantlen Polytechnic University welcomes and encourages applications from equity deserving groups and diverse experiences including, but not limited to, Indigenous people, racialized people, people with disabilities, and members of the 2S/LGBTQIA+ community.
If there are any barriers that you are experiencing or an accommodation that we can provide to support you through the application process, please reach out to us at humanresources@kpu.ca.
All qualified candidates are encouraged to apply; however, Canadians and permanent residents will be given priority.
We thank all applicants for their interest in employment with KPU. Only those selected for an interview will be contacted. 
Kwantlen Polytechnic University is committed to protecting the safety and welfare of employees, students, and the general public, and upholding the reputation and integrity of the University. For this reason, final applicants will be asked to undergo a background check.