L.R. Wilson Chair In Canadian History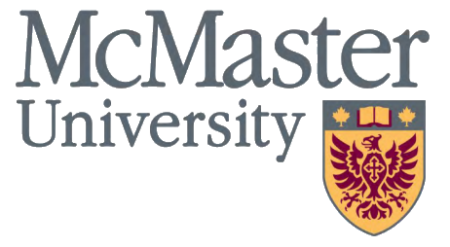 City : Hamilton
Category : Other
Industry : Education
Employer : McMaster University
Hamilton, ON
Humanities, History
LR WILSON CHAIR in CANADIAN HISTORY
Committed to delivering on its promise of Truth and Reconciliation, McMaster University recognizes and acknowledges that it is located on the traditional territories of the Haudenosaunee and Mississauga Nations, and within the lands protected by the Dish with One Spoon wampum agreement.
McMaster University seeks outstanding candidates for the L.R. Wilson Chair in Canadian History at McMaster University. The L. R. Wilson Chair also serves as the Director of the L. R. Wilson Institute for Canadian History. Over the last fifteen years, the Wilson Institute has built a reputation as a premier historical research institute in the country. As Director, the L. R. Wilson Chair manages the Institute's research and events budgets, publications series, prizes, workshops and speaker series, and provides leadership for its staff and a national network of associated scholars https://wilson.humanities.mcmaster.ca/home/about-the-wilson-institute/
The Chair will be appointed for a five-year term (renewable) and will hold a full-time time, tenured academic appointment at the rank of associate professor in the Department of History at McMaster University. The appointment is expected to commence July 1, 2024.
The successful candidate will be a dynamic scholar pursuing creative and innovative research with a strong connection to the Canadian context, which is understood to incldue scholarship and knowledge keeping by and with Indigenous peoples of Turtle Island. The new L.R. Wilson Chair will have a distinctive and inclusive vision for the future of the Wilson Institute that incorporates research excellence and a public voice in advocating the relevancy of history in Canada for tackling the most important challenges facing modern society.
The successful candidate will thus have demonstrable experience in using the past to speak to the present in imaginative and accessible ways. We are particularly interested in scholars whose work engages with the Canadian nation-state but is not necessarily defined by it, including Indigenous histories, transnationalism, diasporic studies, community engagement and public histories, and 2SLGBTQ+ histories. The University welcomes the application of scholars who could engage through their research and through their role as chair with the many diverse research centres and programs at McMaster, and in particular, with scholars working in the fields of Indigenous Studies, Human Rights, Global Health and Civic Engagement.
The L.R. Wilson Chair will be expected to engage constructively with the wider campus community and external stakeholders in the public, private and non-profit sectors. Experience in fundraising will be an asset. The Chair will be expected to contribute significantly to historical scholarship, to teach and supervise students as part of the History curriculum, to engage with external audiences, oversee a strong program of publications and a speaker series, and to contribute more generally to McMaster's reputation for research and teaching excellence.
Located in the vibrant city of Hamilton, Ontario, McMaster University is dedicated to advancing human and societal health and well-being locally and globally, by promoting inclusive mindsets, collaborative learning, and innovative thinking. Ranked among the top 100 universities globally for its cutting-edge research and world-class teaching and learning, McMaster works across disciplines to find creative solutions to complex problems, helping to improve people's lives and build a brighter future for all. https://www.mcmaster.ca/