KPMG Women in Deals Conference 2023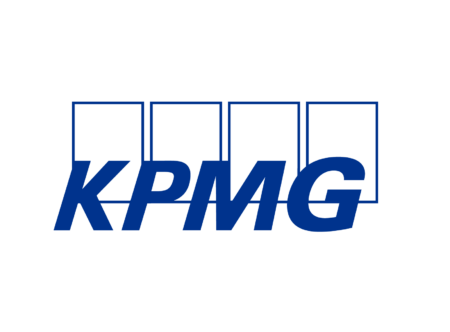 City : Toronto
Category : Campus Programs
Industry : Finance
Employer : KPMG
Overview
Are you curious about exploring a career in Deal Advisory? Join us at this year's Women in Deals Conference!

This exclusive in-person conference offers a unique opportunity to gain valuable insights from accomplished women in KPMG's Deal Advisory practice. Through engaging discussions, informative sessions, and industry networking, you will expand your knowledge, discover various career paths within Deal Advisory, and connect with like-minded professionals.

KPMG's Women in Deals Conference is an inclusive leadership program that motivates, encourages, and empowers women to bring their authentic selves to the workplace. It also serves as an introduction to our firm's culture and the opportunities we offer.

Deal Advisory at KPMG is a dynamic practice that provides strategic guidance to clients navigating complex business transactions. Our professionals work on a wide range of deals, including mergers and acquisitions, due diligence, private equity and transaction services.

What you will do
Conference Details

Date: Tuesday, August 1, 2023
Location: KPMG Toronto - Bay-Adelaide Centre (333 Bay Street, Suite 4600, Toronto ON, M5H 2S5)
Time: To be determined

Participant Eligibility

This conference is specifically designed for candidates who self-identify as women and are in their 3rd to 4th year of study within an undergrad or master's program at an accredited Canadian educational institution.

Note: If you have previously been through the KPMG recruiting process and have successfully received an offer of employment, you are not eligible to apply.
What you bring to the role
About You
You are a highly motivated individual who enjoys taking on a variety of challenges

You are passionate about being involved in your local community and university

You have an interest in current business trends and its potential impact

You have excellent problem-solving skills which help to identify issues and generate solutions

You have a strong sense of personal accountability and are focused on achieving your personal and career goals

You are planning to pursue a career in a professional services firm
To Apply
All applications must be received no later than Sunday, June 25th, 2023 at 11:59 PM EST.
Your application should include the following:
Cover letter

Resume

Video submission

Electronic copy of your most recent transcript – if you do not have access to an electronic copy of your transcript, we ask that you provide a summary of your marks where indicated
Please combine your cover letter, resume, and transcript documents into one PDF file before submitting your application.
Video Submission:

We seek talented students who share our values, embrace diversity, and contribute to our inclusive culture. Please respond to the following essay question via video.

Video Essay Question:

How do you see yourself building a career at KPMG? Tell us about a time where you exhibited leadership in your community, through an extracurricular activity or work experience.

Video guidelines:
The video should be no more than 2 minutes long

To begin your video, introduce yourself (your name, your year in school, your major, etc.)

Please only include yourself in the video

Neat casual attire is appropriate

Please be mindful of video quality (lighting, background, and background noise)

The video should not contain any intellectual property that you don't own/don't have permission to use
Please upload your video submission to YouTube as an unlisted video. Unlisted videos are only accessible to those with a direct link and will not appear in any of YouTube's public spaces (such as search results, your channel, or the Browse page).

Video Submission Instructions:
Sign into your YouTube Account.
Go to your My Videos page.

Select the video which you'd like to make an unlisted video.

Click the Edit button to access the video's settings.
Go to the Privacy section of the page. There you'll see the option to mark you video as "unlisted", "public", or "private". Select unlisted.
Click the Save Changes button. Once you've done this your video will be an unlisted video.

Include a direct link to your unlisted video submission in your cover letter.
If you experience any difficulties with the online system, please contact ca-fmcandidateexpcoe@kpmg.ca.

We appreciate your interest in the Women in Deals Conference at KPMG and look forward to receiving your application!
Keys to your success
KPMG individuals Deliver Impact | Seek Growth | Inspire Trust and understand that a diverse workforce enables us to deepen relationships and strengthen our business.
Providing you with the support you need to be at your best
For more information about KPMG in Canada's Benefits and well-being, click here.
Our Values, The KPMG Way
Integrity, we do what is right | Excellence, we never stop learning and improving | Courage, we think and act boldly | Together, we respect each other and draw strength from our differences | For Better, we do what matters
KPMG in Canada is a proud equal opportunities employer and we are committed to creating a respectful, inclusive and barrier-free workplace that allows all of our people to reach their full potential. A diverse workforce is key to our success and we believe in bringing your whole self to work. We welcome all qualified candidates to apply and hope you will choose KPMG in Canada as your employer of choice. For more information about Inclusion, Diversity & Equity in Recruitment, please click here.
For general recruitment-related inquiries, please contact the HR Delivery Centre at ca-fmkpmgcandinquiry@kpmg.ca.
If you have a question about accessible employment at KPMG, or to begin a confidential conversation about your individual accessibility or accommodation needs through the recruitment process, we encourage you to contact us at ca-fmkpmgcandinquiry@kpmg.ca or phone: 416-777-8002 or toll free 1-888-466-4778.