Kelowna – CPA Opportunities in Enterprise Audit /Tax 2023 (Full- Time)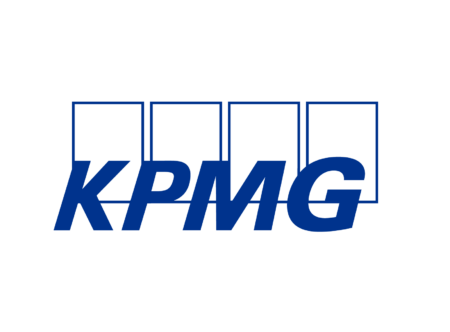 City : Kelowna
Category : Audit
Industry : Finance
Employer : KPMG
Overview
At KPMG, you'll join a team of diverse and dedicated problem solvers, connected by a common cause: turning insight into opportunity for clients and communities around the world.
The Opportunity
Do work that matters, supported by a community that values difference and cares about you. Gain learning that'll last you a lifetime and be recognized for the impact you make. With a focus on encouraging employees to come as they are, KPMG provides its employees with a variety of unique tools and support systems that ensure they thrive and make their mark in their career and in their communities.
We are seeking candidates to apply with an expected start date of 2023.
What you will do
You'll have the opportunity to work across geographies and industries to take on challenging and groundbreaking projects.
CPA opportunities are available in our following practice areas:

Enterprise Audit (Full Time – Winter & Fall 2023)
In KPMG's Enterprise Audit practice our clients look to us to provide industry insight and valuable perspective on business issues. From analyzing and assessing business processes to improving client performance, you'll be building strong relationships with our people and developing professional skills that will help set you up for success. Learn more at kpmg.ca/audit
Our clients look to us to provide accounting and tax compliance services, as well as advice and perspective on day-to-day business issues. You will be involved in preparing year-end financial statements for both compilation and review engagements, as well as bookkeeping and financial statement analyses for private companies, not-for-profit organizations, and high net worth individuals. You'll also gain experience in a variety of taxation areas, such as corporate tax and personal tax.
Tax (Full Time – Winter 2023)
In KPMG's Tax practice, your skills, tact and knowledge can make a difference to your client's business strategy and ultimately, their bottom line. You'll work with clients to identify tax-planning opportunities and meet their tax compliance requirements. Learn more at kpmg.ca/tax
What you bring to the role
You have a strong academic record and are committed to achieving your CPA designation.
You're a highly motivated student who strives for excellence, innovation, and collaboration. You're passionate about being involved in your local community and university and have a proven ability to achieve personal and professional success while juggling competing priorities and deadlines.
▪ Strong relationship-building skills that will enable you to easily interact with clients, colleagues, and the wider community.
▪ A commitment to continual learning – developing new skills, taking on new responsibilities and broadening your knowledge through research.
▪ The ability to provide crucial consultation and analysis for the variety of clients you will serve.

To apply:
All applications must be received no later than January 6, 2023 at 11:59 pm (PST)

Our online application system will allow you to include up to five documents without losing your formatting. Applications can be addressed to "Hiring Manager" and should include a cover letter, resume, and an electronic copy of your most recent transcript. If you do not have access to an electronic copy of your transcript, we ask that you attach a screenshot of your grades from your school's website. For an easy application process, please PDF all documents into one PDF file.

If you experience any difficulties with the online system, please contact ca-fmcandidateexpcoe@kpmg.ca
Keys to your success
KPMG individuals Deliver Impact | Seek Growth | Inspire Trust and understand that a diverse workforce enables us to deepen relationships and strengthen our business.
Providing you with the support you need to be at your best
For more information about KPMG in Canada's Benefits and well-being, click here.
Our Values, The KPMG Way
Integrity, we do what is right | Excellence, we never stop learning and improving | Courage, we think and act boldly | Together, we respect each other and draw strength from our differences | For Better, we do what matters
KPMG in Canada is a proud equal opportunities employer and we are committed to creating a respectful, inclusive and barrier-free workplace that allows all of our people to reach their full potential. A diverse workforce is key to our success and we believe in bringing your whole self to work. We welcome all qualified candidates to apply and hope you will choose KPMG in Canada as your employer of choice. For more information about Inclusion, Diversity & Equity in Recruitment, please click here.
For general recruitment-related inquiries, please contact the HR Delivery Centre at cafmcdnhrsthotline@kpmg.ca.
If you have a question about accessible employment at KPMG, or to begin a confidential conversation about your individual accessibility or accommodation needs through the recruitment process, we encourage you to contact us at cafmcdnhrsthotline@kpmg.ca or phone: 416-777-8002 or toll free 1-888-466-4778.