Junior Reliability Engineer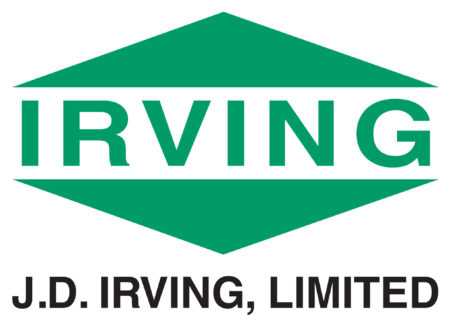 City : New York
Category : Engineering & Science
Industry : Paper manufacturing
Employer : J.D. Irving

Junior Reliability Engineer
At Irving Tissue, we recognize that the key to our success is our people. We are a family-owned and operated company that has grown to become one of North America's leading manufacturers of household paper products. Irving Tissue produces both branded and private label bathroom tissue, facial tissue, paper towels, and napkins. Consumers know us by our Scotties facial brand.
The Junior Reliability Engineer will be based out of Fort Edward, New York (1 Eddy Street, 12828) and is a key member of the maintenance team. This position provides technical assistance and coordination for maintenance improvement efforts. Their focus is to guarantee asset uptime to assure the availability and durability of the equipment while achieving optimum costs. Reporting to the Reliability Team Leader, the Junior Reliability Engineer works both independently as well as with the Maintenance Leaders, Maintenance Technicians, Planners, Stores Personnel, Production Teams, and Engineers. This is a permanent, full-time position.
Are you an energetic individual with a Can-Do Attitude who is passionate about achieving results and driving improvement? At Irving Tissue, our culture inspires creativity, nurtures talent, and creates an inclusive workplace. Our employees can thrive and grow their careers across our diverse operating divisions.
Job Requirements
Education Required:

Bachelor's Degree in a related Engineering discipline (Mechanical, Electrical, or Industrial)

Experience Required:

0-2 years of relevant experience, experience in a manufacturing maintenance environment is considered an asset. Previous reliability experience is highly desired

Working knowledge of a computerized maintenance management system is desired, JD Edwards or similar computer maintenance management (CMM) system experience strongly preferred

Must be fluent in MS Office (Excel, Word, Power Point)

Experience with CAD (AutoCAD LT), Visio, Database, SharePoint and generally able to manage a multitude of point focus apps would be beneficial, but not required

Must have a high level of professionalism and the ability to communicate effectively with all levels of the organization

Must have excellent interpersonal and communication (both verbal and written) skills

Able to work in a highly organized manner where detail, accuracy, confidentiality, balancing multiple priorities and meeting deadlines are critical
The main duties/responsibilities of this role include:
Utilize proactive maintenance systems with a focus on predictive, preventative, and conditions-based monitoring, including the following:

Root cause failure analysis.

Managing the results of Condition Monitoring Functions.

Life Cycle Asset Management
Identify improvement opportunities and work with Planners and Coordinators to advance maintenance workflow and highlight prioritized jobs requiring completion.

Identify need for and develop new Preventative Maintenance requirements. Identify opportunities and needs to improve existing Preventative Maintenance requirements.

Provide engineering assistance for operations and maintenance personnel to identify machine components and their correct function, to include researching acceptable replacement parts and solutions.

Work with Maintenance and Site Management to develop and track KPIs

Implement site equipment inspection process

Improve current site lube program

Develop and implement vibration analysis program

Participate in initiatives for equipment and site improvement projects

Condition Monitoring Management, to include managing vibration, ultrasound, and Infra-Red monitoring programs.

Provide engineering assistance to vendors and contractors during installation and maintenance of machinery to identify opportunities for Preventative and Predictive Maintenance requirements to include aligning groups of people to develop processes, procedures, and policy.
What We Offer
Irving Tissue is proud to offer a competitive salary and benefits package, including but not limited to:

Medical, Dental, Vision insurance effective 1st of month following start date

401K 100% match at 5% after 90 days of employment

Health & wellness reimbursements

Employee & family assistance programs

Product purchase program

Opportunities to take part in job related training and development

Growth and progression opportunities within Irving Tissue and the larger network of the J.D. Irving group of companies

Relocation costs (if applicable)
To Apply for this Career Opportunity
Concerned you don't meet every requirement? Research has shown that many people only apply to jobs when they feel they meet 100% of the hiring criteria. At Irving Tissue, we are focused on creating an inclusive environment where everyone feels welcome, appreciated and encouraged to contribute fully. If you are interested in this position but are concerned you may not fit the requirements perfectly, we would encourage you to still apply. You might be exactly who we're looking for with this role or others we have available!
Please apply online at https://careers.jdirving.com/.
For further details, please contact Recruitment at icprecruitment@irvingconsumerproducts.com 
We appreciate your interest in our company! Only those candidates selected for an interview will be contacted. 
To learn more about our products and services, click here. 
Irving Tissue is committed to the principle of equal opportunity in its employment practices and to providing an environment free from discrimination and harassment for all employees.