Junior field operations-Technician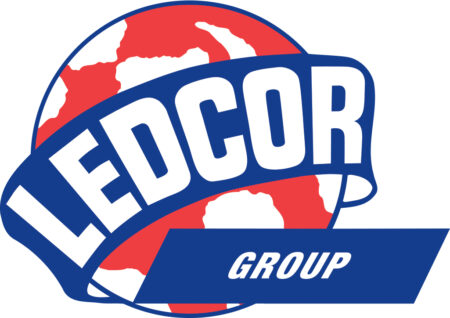 City : Quebec City, QC
Category : Full time Field Operations
Industry : Construction
Employer : Ledcor Group
Job Summary:
You are a Junior field operations Technician who utilizes your experience to install, maintain and repair various telecommunication systems. You are looking for an opportunity to build upon your skillset in the ever-growing business "internet of things" market and develop within a large organization. You believe in building trust with all of those with whom work.
Please note that Ledcor is based out of Toronto, ON but for this position you will be home based and provided with a company truck and tools to be dispatched to jobs for our clients in Quebec city, QC.
Essential Responsibilities:
Install, maintain, and repair various voice, data, security and VoiP communication systems and equipment
Building on your customer service skills, you will ensure work orders are completed
Drive to and from customer locations in a defined geographic area performing installation and repair of services on behalf of our client
Utilize a laptop computer and various software applications
Qualifications:
Excellent verbal and written communication skills required in french and english
Must have

Some knowledge and familiarity working with Telecommunication networks or similar electrical fields

Some knowledge or familiarity of working with Telecommunication networks or similar electrical fields
Training provided for new technicians
Experience working independently and a strong technical aptitude
Must have and maintain a valid provincial driver's license, provide a clean driver's abstract
Successful completion of pre-employment drug & alcohol requirements, criminal background check
Must be fully vaccinated and provide valid COVID-19 vaccination record (unless you have a legitimate recognized medical or religious reason for not getting vaccinated)
Working Conditions:
Company vehicle, cell phone and tools provided
Home based dispatching
Able to meet the physical requirements of the position which involves sitting, standing, bending, climbing, lifting (up to 50 pounds), working at heights, and in all types of weather conditions (rain, snow, heat etc.) 
Additional Information:
Company Description
Ledcor Technical Services (LTS) designs, builds, and maintains wireline or wireless networks that span North America and beyond. We are a proven leader and innovator in telecommunications network construction, maintenance, and service installation and repair.
But when you work for Ledcor, your experience will go far beyond the project. Do you want a career that means more? Join our True Blue team now!
Employment Equity
At Ledcor we believe diversity, equity, and inclusion should be part of everything we do. We are proud to be an equal-opportunity employer. All qualified individuals, regardless of race, color, religion, sex, national origin, sexual orientation, age, citizenship, marital status, disability, gender identity, Veteran status or any other identifying characteristic are encouraged to apply.
Our True Blue team consists of individuals from all backgrounds who contribute diverse perspectives and experiences to Ledcor. We are committed to continuing to build on our culture of empowerment, inclusion and belonging.  
Adjustments will be provided in all parts of our hiring process. Applicants need to make their needs known in advance by submitting a request via email. For more information about Ledcor's Inclusion and Diversity initiatives, please visit our I&D page.