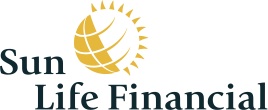 City : Toronto
Category : Internship
Industry : Finance
Employer : Sun Life Financial
Nos programmes pour étudiants et nouveaux diplômés permettent de découvrir la Financière Sun Life de l'intérieur. Vous agirez concrètement dans l'intérêt des clients et des collectivités où nous sommes présents, tout en développant vos compétences et en acquérant une expérience utile et valorisante.
Description de poste:
Length of term: 4 months (Fall 2023) September - December 2023
Hybrid: This co-op opportunity will be a combination of in person and hybrid work.  When working remotely, you will be required to work within the province. Remote work outside of Canada will not be a possibility.
 
Reporting to the Manager, Graphic Design, the Junior Design, Co-op is responsible for providing support for the Global Marketing Design Services department through a variety of channels, print, digital, web, video and other as assigned.
What will you do?
Assist with the development and design of core Sun Life graphics, logos, collateral event materials and a variety of other creative tasks, as assigned

Create and design print and digital materials

Adhere to brand guidelines and complete projects according to assigned deadlines

Retouch and manipulate images

Use graphic design software and work with a wide variety of media

Receive creative briefs from the Studio Manager to acquire and confirm all project details

Collaborate with the Senior Designers to develop design concepts

Receive feedback from the Director of Design Services and Lead Designer and make necessary changes

Prepare final publication assets for digital and/or print requirements

What do you need to succeed?
Graphic Design major preferred

Basic knowledge of layouts, typography, line composition, colour, and other graphic design fundamentals

Experience with Adobe InDesign, Photoshop, and Illustrator

Strong creative skills
 
What is in it for you?
An environment of continuous learning and improvement that encourages creativity

Hybrid working environment, where you can choose from a variety of workstations and collaboration zones based on your daily needs

A friendly, collaborative and inclusive culture

Great Place to Work® Certified in Canada and the US

Named 2021 "Best Places to Work" by Glassdoor

Canada Award for Excellence for Mental Health at Work - 2021
L'échelle du salaire de base est pour l'emplacement principal du poste affiché. Le salaire de base qui pourrait vous être offert variera selon le programme pour diplômés dans le cadre duquel vous êtes choisi.
Les employés de la Financière Sun Life admissibles à plusieurs programmes pour diplômés participeront aussi à différents programmes de rémunération incitative, dont le montant octroyé est discrétionnaire et dépend du rendement de l'employé et de la compagnie.
Depuis toujours, la diversité et l'intégration sont au cœur des valeurs de la Financière Sun Life. Nous croyons qu'un effectif diversifié ayant des points de vue variés et des idées créatives est avantageux pour nos clients, pour les collectivités où nous exerçons nos activités, ainsi que pour nous tous, en tant que collègues. Nous accueillons avec enthousiasme les candidatures de personnes compétentes provenant de tous les horizons.
Les personnes handicapées ayant besoin de mesures d'adaptation pour présenter leur candidature et celles qui doivent consulter les offres d'emploi sur un support de substitution peuvent envoyer leur demande par courriel à l'adresse 'thebrightside@sunlife.com'.
À la Sun Life, nous voulons créer un environnement de travail flexible où nos employés sont outillés pour donner le meilleur d'eux-mêmes. Nous offrons plusieurs options de travail flexibles selon les exigences du poste et les besoins individuels. N'hésitez pas à en discuter pendant le processus de sélection.
Nous remercions tous les candidats de l'intérêt manifesté pour ce poste. Nous ne communiquerons qu'avec les personnes qui auront été retenues pour passer une entrevue.
Catégorie d'emploi:
Employé temporaire
Fin de l'affichage:
26/05/2023