Junior Building Sciences Engineer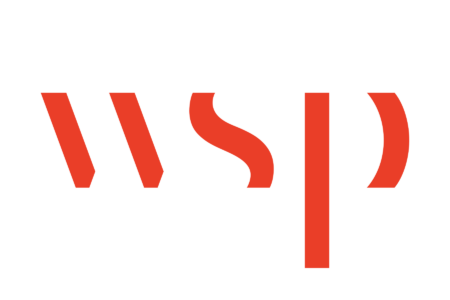 City : Edmonton, AB
Category : Buildings - Building Sciences
Industry : Engineering
Employer : WSP
EDMONTON
The Opportunity:
The WSP Alberta Building Science team is growing again, and we're looking for a Junior Building Science Engineer  to join our Edmonton team. Reporting to the Alberta Manager, you would be responsible for providing technical excellence, reliable client service, and supporting the growth of this team.
WHY WSP BUILDING SCIENCE?
Building Science is concerned with the performance of buildings as they relate to materials, building envelopes and enclosures, constructability, project management, cost estimating, and asset management. It is a broad field with a variety of opportunities to learn, grow, and self-direct your career path.  Building Science might be the right fit for you if you are:
Inclined to hands-on experience – participate in fieldwork which can include site investigations, building condition assessments, and review of construction

p

rogress

Interested in the Environment – contribute to improvements in building efficiency through managing rehabilitation projects or being part of multi-disciplinary design and commissioning teams during new construction

People-oriented – the nature of our work requires effective and amicable communication within our team, with Contractors, and perhaps most importantly, with our clients   
RESPONSIBILITIES
Production:
Conduct building investigations and field reviews to determine design and repair options;

Prepare building investigation reports, and construction documents;

Perform invasive investigations, which may include ladder work, tool operation, working at heights, working in confined spaces, and making field measurements;

Apply engineering knowledge to tasks on building science & audit projects;

Assist Professional Engineers and Certified Engineering Technologists with building evaluations, reporting, design and tender documents;

Conduct construction site reviews, monitoring quality of building repairs;

Liaise with contractors, sub-consultants and engineering disciplines;

Contribute to the contract administration process on projects;

Accept responsibility for project tasks, deliverables and outcomes;

Apply sustainable thinking and practices within project delivery;

Keep the Project Manager informed about project status and issues.
Centres of Excellence:
Provide feedback on your experiences that could improve WSP's performance, processes and tools

Make contributions to company knowledge management and practice systems

Learn from others about building-specific areas of expertise and join in knowledge sharing sessions
Business Development
Promote a positive reputation for WSP

Engage with clients as a front-line representative of WSP

Contribute to the firm's reputation in the market and maintain client base
Career Development
Improve technical skillset and develop expertise in defined areas

Regularly set meaningful career goals

Self-direct areas of focus
QUALIFICATIONS
Bachelor's degree in Civil Engineering, Building Science, Architectural Science, Mechanical/Electrical Engineering, Diploma in Architectural / Engineering Technology or a construction-related discipline;

Registered as an EIT or eligible for registration as a P.Eng ., or CET designation is an asset;

Previous summer/co-op work experience in building sciences, engineering, architecture or construction is an asset;

Knowledge of building materials and construction processes for repairing building envelopes, cladding systems, roofs, and parking structures is an asset;

Exceptional time-management and organizational skills;

Attention to detail and strong work ethic;

Strong oral, written communication and presentation skills;

Proficiency with the Microsoft Office and AutoCAD;

A team player, amongst energetic, successful people;

Strong at multi-tasking, organized and adaptable to shifting priorities;

Personal commitment to promoting green issues or sustainability;

Ability to work at heights;

Valid driver's license. Access to a vehicle is an asset.