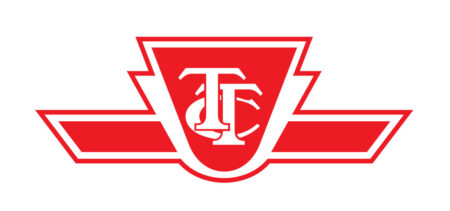 City : Toronto
Category :
Industry : Public Transportation
Employer : Toronto Transit Commission (TTC)
JOB INFORMATION
Requisition ID: 8246
Number of Vacancies: For Future Opportunities
Department: Various
Salary Information: $23.21 - $30.00 hourly
Pay Scale Group: Wage Group 2
Employment Type: Temporary Seasonal Opportunity (Seasonal runs from approximately March 2024 to November 30, 2024)
Weekly Hours: 40, Off Days: View on TTC website Shift: View on TTC website
Posted On: September 11, 2023
Last Day to Apply: September 30, 2023
Reports to: Various
The Toronto Transit Commission (TTC) is North America's third largest transit system and has been recognized as one of the top places to work in the GTA. Guided by a forward-thinking strategic plan, the TTC's vision is to be a transit system that makes Toronto proud. The TTC's recruitment efforts are directly aligned to its mission of providing "a reliable, efficient, and integrated bus, streetcar and subway system that draws its high standards of customer care from our rich traditions of safety, service and courtesy."
The TTC is committed to building a workforce that reflects the great diversity of its customers and the Greater Toronto Area (GTA). The Special Program aims to hire women as heavy duty cleaners/building servicepersons to support the TTC's goal of increasing the number of hires from underrepresented groups, including women. While the TTC continues hiring a highly skilled and diverse work force, this program is intended for applicants who self-identify as women. This Special Program aligns with section 14 of the Ontario Human Rights Code: Rights under Part I of the Code are not infringed by the implementation of a special program designed to relieve hardship or economic disadvantage or to assist disadvantaged persons or groups in achieving or attempting to achieve equal opportunity or that is likely to contribute to the elimination of the infringement of such rights.
JOB INFORMATION
The types of positions that may be available are as follows:

Janitor
This is routine and varied janitorial work throughout the subway system and other TTC building facilities

This includes offices, washrooms, mezzanine and platform areas, Collector booths, etc.

Duties include sweeping, washing, vacuuming and scrubbing all floors, cleaning and polishing tile walls and stainless steel trim work, handrails and guardrails; picking up litter and garbage, etc.

Previous cleaning experience required

End Terminal Cleaner/Carhouse Helper
Involves washing interior and exterior of vehicles as directed using a variety of cleaning equipment necessary to do the work; e.g. mops, scrubbers, spray applicators, etc.

Clean and disinfect unsanitary vehicles

Picking up litter and loose garbage, recycled papers, etc.

Removing any graffiti or stains if found

Previous cleaning experience required

Some locations may require a valid Class "G" driver's licence
Must treat passengers and/or employees with respect and dignity and ensuring the needs of passengers and/or employees with disabilities are accommodated and/or addressed (within your area of responsibility) in accordance with the Ontario Human Rights Code and Related Orders so that they can fully benefit from the TTC as a service-provider and an employer.
Must demonstrate behaviors that support diversity, inclusion, and a respectful work and service environment that is free from discrimination and harassment. Helps to remove barriers and accommodate employees and customers (within their area of responsibility) in accordance with TTC's commitments and obligations under the Ontario Human Rights Code (OHRC) and Related Orders, the Accessibility for Ontarians with Disabilities Act (AODA), and TTC's policies.
Must have or rapidly acquire a comprehensive knowledge of the Ontario Human Rights Code and Related Orders including disability accommodation and accessibility requirements pertaining to passengers and employees
The TTC is committed to upholding the values of equity, diversity, anti-racism and inclusion in the delivery of its services and in its workplaces. The TTC is committed to fostering a diverse workforce that is representative of the communities it serves at all levels of the organization, and supports an inclusive environment where diverse employee and community perspectives and experiences bring value to the organization. The TTC encourages applications from all applicants, including members of groups with historical and/or current barriers to equity, including but not limited to, Indigenous, Black and racialized groups, people with disabilities, women and people from the LGBTQ(IA+) community. The TTC values and supports an inclusive and barrier-free recruitment and selection process. Accommodations for applicants are available upon request throughout the recruitment and selection process, including for those who identify as having a disability. Please contact Talent Management at (416) 393-4570. Any information received related to an accommodation will be addressed confidentially.
The TTC's policy prohibits relatives of current TTC employees from being hired, assigned, transferred or promoted into positions, where there is a conflict of interest due to a relationship. Should you be selected for an interview, you will be required to disclose the name, relationship and position of any relative who is a current TTC employee.
We thank all applicants for their interest but advise only those selected for an interview will be contacted.