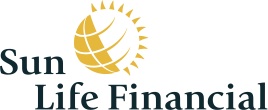 City : Toronto
Category : Full-time
Industry : Finance
Employer : Sun Life Financial
Vous êtes unique, comme le sont votre parcours, votre expérience et votre façon de voir les choses. Ici, on vous encourage et on vous motive à donner le meilleur de vous-même, et on vous donne les moyens de le faire. Vous travaillerez avec des collègues dynamiques – experts dans leur domaine – qui sont impatients de partager leurs connaissances avec vous. Vous aurez des gestionnaires inspirants qui vous aideront à développer votre potentiel et à atteindre de nouveaux sommets. Chaque jour, vous aurez de nouvelles occasions de rendre la vie de nos Clients plus radieuse – ils sont au cœur de tout ce que nous faisons. Découvrez comment vous pouvez faire une différence dans la vie des gens, des familles, des collectivités – ici et partout dans le monde.
Description de poste:
Internal Audit contributes to the company through the execution of high quality audit services, which help our clients pro-actively manage risks in their business. The Audit Manager (Information Technology) is a specialist role within IA and reports to the Director – IT Audit for Sun Life.
What will you do?
Understand the company's technology strategy, operations and regulatory environment to proactively identify areas of emerging and heightened risk related to technology that affect the company. Reach agreement with management about the risks affecting the technology unit; develop risk management objectives and audit programs to evaluate these risks.

Assess technology that is new to the company or the market, such as cloud computing, mobile technology and high performance computing programs, and their related support models to provide assurance that key risks are managed while introducing new capabilities for our customers.

Manage multiple simultaneous projects within time budgets and target dates, reporting any timing problems or budget over-runs to Director or AVP. Lead audit staff assisting on projects and review completed files to ensure quality of work completed.

Manage audit projects to cover key risks and produce meaningful audit reports that clearly articulate the position on risks and related issues, while meeting Audit Services operational targets related to budget, timeline and quality of execution.

Identify opportunities to automate testing using toolsets deployed internally (CAAT and analytical tools) or through the assessment of other monitoring/analytic tools available on the market.

Perform an inherent risk assessment of assigned audit units, annually. Define and propose changes for information services audit units, maintain record of risks, key activities, systems and processes for sub audit units. Draft and maintain coverage strategy for sub audit units. Provide recommendations and ideas into the development of the IS audit plan. 

Perform assessments of information services processes new to the company.

Act as a relationship manager between Audit Services and information services management to proactively understand emerging and developing risk areas.
What do you need to succeed?
Bachelor's degree, plus an auditing / accounting designation (CMA, CA, CPA) with an interest in technology / IT or a recognized IT audit / security (CISA, CIA, CISM, CISSP) designation, with at least 5 years of relevant experience.

Experience working in a client-facing, matrix, project-based organization; typically gained through prior audit, advisory, consulting, or public accounting experience in a "Big Four" firm or other large organization.

Working knowledge of financial institution processes, including those relating specifically to group functions such as Finance, Treasury, Communications, Compliance, HR, Wealth Management and Investments is an asset.

Proven managerial skills with progressive experience in leadership and professional development. 

Ability to quickly comprehend business processes and identify the risk implications, to analyze complex situations, to reach appropriate conclusions, and make value-added and practical recommendations. 

In depth knowledge of audit methodologies, project management and system development methodologies, control frameworks and risk management practices, and regulatory requirements. 

Proven track record for developing and carrying out plans to deliver quality results on time and within budget. 

Proven relationship management skills including a demonstrated ability to deal effectively with staff of all levels including functional VPs and AVPs.
Knowledge and Skills
A strong technical background is required with advanced, preferably hands-on knowledge, in 5 or more of the following Technology Infrastructure areas:

Information Security: Governance; Access Administration; Incident & Vulnerability Management; Internal & External Threat Management; Security policies, standards, and management control processes including current tools & technologies.

Technology Platforms: including zOS/RACF, UNIX (AIX, Solaris, Linux (Redhat); HP Non-Stop (Tandem), iSeries, VMware, Windows servers; Storage (SAN, NAS, CAS) and Middleware.

Information/Database Management: Data Warehouses and Business Intelligence & Reporting Solutions; Database Management systems including Sybase, Oracle, SQL, DB2/UDB and IMS.

Network Technologies: network security & management; Internet/Intranet technologies; Firewalls, Routers & Switches; IDS/IPS; VOIP; Radius, TACACS; Wireless; DNS.

Computer Operations, Cloud Computing, Data Center, Call Center and Network Control Center processes including problem management, service level management, environmental controls, physical security, job scheduling, job entry systems, media management, backup and recovery, and capacity & performance management.

Information Security Operations: Vulnerability assessments, Threat and Risk assessments, Third-party Risk assessments, Security Monitoring, Threat Intelligence, Data Leak Prevention, Incident Response management, Continuity management and regulatory compliance.

Proven skills and experience in developing CAATS packages in Audit Command Language (ACL) and other tools and experience in data analytics / Big Data initiatives.
Preferred:
Demonstrated ability to effectively understand the risks associated with emerging, new or existing technologies and to formulate practical audit procedures to evaluate and monitor controls.

Proven understanding of auditing principles and techniques and IAS policies and standards.

Knowledge of the regulatory environment within the Financial Services industry.

7 years of IT infrastructure audit experience in a large corporate organization (5 years should be in an audit management role)
What's in it for you?
​20 vacation days per year

Flexible Benefits from the day you join to meet the needs of you and your family

Pension, stock and savings programs to help build and enhance your future financial security

The opportunity to move along a variety of career paths with amazing networking potential

#LI-Hybrid
L'échelle du salaire de base est pour l'emplacement principal du poste affiché. Elle peut varier selon l'emplacement du candidat sélectionné et d'autres facteurs. En plus du salaire de base, les employés admissibles de la Financière Sun Life participent à différents programmes de rémunération incitative, dont le montant octroyé est discrétionnaire et dépend du rendement de l'employé et de la compagnie. Certains postes de vente participent à des programmes de rémunération incitative basés sur les résultats de vente individuels ou de groupe. 
Depuis toujours, la diversité et l'intégration sont au cœur des valeurs de la Financière Sun Life. Nous croyons qu'un effectif diversifié ayant des points de vue variés et des idées créatives est avantageux pour nos clients, pour les collectivités où nous exerçons nos activités, ainsi que pour nous tous, en tant que collègues. Nous accueillons avec enthousiasme les candidatures de personnes compétentes provenant de tous les horizons.
Les personnes handicapées ayant besoin de mesures d'adaptation pour présenter leur candidature et celles qui doivent consulter les offres d'emploi sur un support de substitution peuvent envoyer leur demande par courriel à l'adresse 'thebrightside@sunlife.com'.
À la Sun Life, nous voulons créer un environnement de travail flexible où nos employés sont outillés pour donner le meilleur d'eux-mêmes. Nous offrons plusieurs options de travail flexibles selon les exigences du poste et les besoins individuels. N'hésitez pas à en discuter pendant le processus de sélection.
Nous remercions tous les candidats de l'intérêt manifesté pour ce poste. Nous ne communiquerons qu'avec les personnes qui auront été retenues pour passer une entrevue.
Échelle salariale:
68,400/68 400 - 111,700/111 700
Catégorie d'emploi:
Vérification interne
Fin de l'affichage:
05/10/2022