Investment Associate, Private Capital, Financial Services Group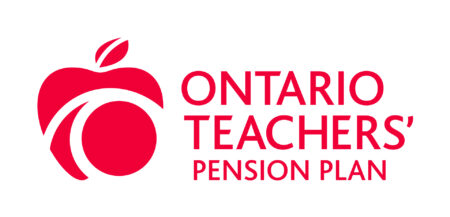 City : Toronto, Canada
Category : Investments
Industry : Financial Services
Employer : Ontario Teachers' Pension Plan - OTPP
The opportunity
We are seeking an Associate for our Private Capital ("PC") team. Based in Toronto, you will be an integral part of the team focused on direct private equity investments in sizable, established North American businesses. You will play a key role in evaluating potential investment opportunities, executing transactions, conducting sector/sub-sector research including transaction pipeline building, and helping deal team members / investee company management teams with portfolio company management within the Financial Services portfolio. With our mindful staffing model, you will likely have the opportunity to support transactions across other Private Capital sector teams as well, including TMT, Healthcare, Diversified Industrials & Business Services, Sustainability & Energy Transition, and Consumer.
Who you'll work with
In your new role, you will have the opportunity to collaborate with a number of professionals including other members of OTPP in Toronto, London, Hong Kong, Singapore & Mumbai and outside professionals such as management teams of our assets, investment bankers, management consultants, board directors and lawyers.
The Financial Services Group invests across the financial services sector, including balance sheet heavy sub-sectors (such as P&C and life insurance, and lending companies), as well as balance sheet light sectors (asset and wealth management, financial technology and services businesses).
The Equities department is comprised of: Private Capital Industry Groups, the Global Funds Team, the High Conviction Equities Team and the Portfolio Management Team. The department's mission is to deliver growth through investments in both private and publicly traded entities. Beyond generating strong returns for our stakeholders, we prioritize commitments to ESG, DEI and place significant value on maintaining an inclusive culture as well as a community that fosters continuous professional development.
What you'll do
Your time will be spent evaluating new investments and determining whether the company represents an attractive investment opportunity. Among other things, the analysis of investments includes conducting industry and company research, managing third-party advisors, building sophisticated financial models, arranging debt financing, reviewing legal documents, reviewing and analyzing due diligence materials, and preparing internal support materials and written recommendations to PC's Investment Committee.
Once a transaction has been completed, you will remain involved with the business, attending board meetings as an observer, and will work with the management team and the board of directors to implement value-enhancing initiatives. In addition, you will work directly with management on various initiatives as required, including with respect to mergers and acquisitions, debt refinancings, budgeting, establishment of an annual strategic plan, incentive plan design/maintenance and other strategic projects.
You will get to play an active role in assisting in and identifying target investment sectors and generating proprietary deal flow in specific sectors. Activities will include conducting desk research, working with bankers and consultants, participating in calls with sector specialists and attending conferences.
What you'll need
Min. 2 years related work experience (such as private equity, investment banking, or M&A advisory or corporate development)

Candidates' level will be assessed through standard assessments, those with less experience will be considered for an Analyst position

An undergraduate or graduate degree from a university with a focus on business / finance / accounting / investment analysis or other quantitative discipline

CFA and / or other meaningful designations are considered a strong asset

Solid financial modelling (LBO/DCF) and valuation skills

Very strong analytical and quantitative skills and ability to perform in-depth, creative, critical analysis

Deep understanding of fundamental investment analysis

Experience in the investment process, including conducting due diligence, arranging debt financing and, preparing CIMs or investment memorandums, negotiating documentation, etc.

Ability to develop a good knowledge of the economic/business characteristics, conditions and trends of a broad range of industries

Good communications skills, both oral and written, with solid presentation skills

Great teammate with strong interpersonal skills, able to establish and build relationships

Self-motivated, and possess unquestioned personal and professional integrity

Ability to meet tight timelines and operate in a highly complex and demanding work environment

Ability and willingness to travel internationally
#LI-JL1
#LI-Hybrid
What we're offering
Pay-for-performance environment that offers competitive salary and incentive

Numerous opportunities for professional growth and development

Comprehensive employer paid benefits coverage

Retirement income through a defined benefit pension plan

The opportunity to invest back into the fund through our Deferred Incentive Program

A flexible/hybrid work environment combining in office collaboration and remote working

Competitive time off

Our Flexible Travel Program gives you the option to work abroad in another region/country for up to a month each year

Employee discount programs including Edvantage and Perkopolis

Degreed: a digital platform that helps you quickly and easily discover, share, and track various learning resources — from courses to videos to articles and more
At Ontario Teachers', diversity is one of our core strengths. We take pride in ensuring that the people we hire and the culture we create, reflect and embrace diversity of thought, background and experience. Through our Diversity, Equity and Inclusion strategy and our Employee Resource Groups (ERGs), we celebrate diversity and foster inclusion through events for colleagues to connect for professional development, networking & mentoring.  We are building an inclusive and equitable workplace where our talent is respected, accepted and empowered to be themselves.  To learn more about our commitment to Diversity, Equity and Inclusion, check out Life at Teachers'.
How to apply
Are you ready to pursue new challenges and take your career to the next level? Apply today! You may be invited to complete a pre-recorded digital interview as part of your application.
Accommodations are available upon request (peopleandculture@otpp.com) for candidates with a disability taking part in the recruitment process and once hired.
Candidates must be legally entitled to work in the country where this role is located.
The privacy of your personal information is important to us. Please visit our Privacy Centre to learn how we handle your personal information.
Functional Areas:
Investments
4867