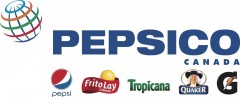 City : Edmonton
Category : Supply Chain
Industry : Food and Beverage Industry
Employer : PepsiCo Canada
Overview
The Inventory Coordinator is responsible for ensuring that inventory balances are fairly stated, and that cost accounting is accurate. The Inventory Coordinator will provide training and on-going support to the plant personnel. The Inventory Coordinator must ensure that all accounting, internal controls, and inventory procedures are following PepsiCo policies. The Inventory Coodinator will provide ongoing support to inventory operators in the field by identifying opportunities for improvements to processes and/or internal controls. The Coordinator will promote an environment of open communication and teamwork.
Responsibilities
Maintain accuracy of accounting records

Code maintenance

Continuously identify improvement opportunities

Ensure effective supervision of the inventory function

Ensure adequate internal controls

Ensure inventory department provides effective support to the business

Reconcile full goods & supplies inventories for the warehouse

Analyze daily, weekly, and period end inventory counts and generate period end reports

Troubleshoot inventory variances as required

Enter bills of lading, purchases, and transfers

Reconcile daily re-work records

Weekly balancing of transfers in/out of other facilities

Distribution of daily stock sheet to our sales teams

Verification of Franchise Owned Bottling Operator (FOBO) sales

Must be willing to work Period Ends (every four weeks on Sundays)

Accounts Payable, ensuring suppliers and contractors are paid in a timely manner as per Pepsico Applications & Policies.

Manage PQI reporting, ensuring our Management and Sales force are aware of any inventory risks.
Qualifications
Bachelor's degree an asset

Accounting designation or equivalent (equivalent = business experience)

Previous people leadership

Demonstrated analytical and organizational skills

Demonstrated computer proficiency

Solid oral presentation skills required
Ability to work a flexible schedule