Intervenor for Students with Deafblindness 2022/2023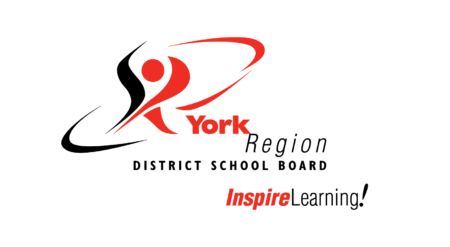 City : Aurora
Category : Contract,Occasional/TTOC
Industry : Education
Employer : York Region District School Board
Position: Intervenor for Students with Deafblindness 2022/2023
Work Location: Various locations
Salary: $30.26 - $31.56
Application Deadline: June 30, 2023
Thank you for your interest in a career as an Intervenor for Students with Deafblindness with the York Region District School Board. This application is for Intervenor for Students with Deafblindness opportunities for the 2022/2023 school year. Please Note: You may also be considered for temporary and/or permanent opportunities as they arise throughout the year.
Casual Positions: On call, as-needed basis to cover absences of permanent employees ranging from daily occurrences up to 30 consecutive working days.
Temporary Positions: This is a position that is available for a period in excess of 30 consecutive working days to replace a permanent employee who is absent on an approved leave of absence (e.g. pregnancy, parental, educational or medical leave).
Permanent Positions: These are full-time positions (35 hours per week).
We require staff who will be responsible for providing support to students with deafblindness which allows students to take part in, and benefit from educational programs. The Intervenor provides access to and facilitates communication between students with deafblindness, other students, parents and staff using the student's preferred mode of communication. Under the direction of a Regional Vision Resource Teacher, and in cooperation with the classroom teacher, the Intervenor reinforces the educational program by reinforcing concepts, adapting, and modifying instructional materials (visual and/or tactile) to meet the specialized needs of students with deafblindness in compliance with Board policies and procedures.
Major Responsibilities:
To receive and interpret information for students with deafblindness, in order to facilitate their participation in the visual/oral world around them.
To use a total communication approach to facilitate communication between the students with deafblindness, other students and staff, in order to support the required education and communication levels (this may involve signing, tactile signing, voice, Braille, object/visual/tactile cues, etc.).
To receive and relay information on behalf of students with deafblindness using a total communication approach.
To reinforce skills and concept development through concrete, meaningful and functional activities and interactions with others and the environment.
To provide reinforcement of the use of residual vision and/or hearing, while addressing sensory integration issues and changes in level of functioning, under the direction of the Regional Vision Resource Teacher.
To serve as a support person to the teacher in the development and implementation of the students' Individual Education Plans (I.E.P).
To deliver interventions or strategies as set out in the I.E.P as established by teachers, in consultation with other resource staff.
To assist in the promotion of interaction between students with deafblindness and his/her environment, fostering social growth, positive self image, and meaningful contribution to society.
To assist in the preparation and adaptation of materials and monitoring of programs.
To supervise and assist individual and groups of students during classroom activities, recess, lunch, field trips, excursions, bus and/or taxi arrival and departures, work placements and other situations as required.
To assist students with personal and medical care in accordance with current Board Policy and Procedure #662.0 which may include administration of medication, feeding, dressing, toileting, hygiene, lifting and positioning, and assistance with mobility.
To assist the teacher and/or resource staff in dealing with behavioural needs of the students as outlined in Memo S33.
To assist with ongoing assessment of student programs and writing daily anecdotal reports and records, as required.
To attend meetings as requested.
To attend professional development sessions/training as required.
To perform other duties as assigned.
Education, Experience, and Qualifications:
Secondary School Graduation Diploma with a two year diploma in Intervenor for Deafblind Persons or Deaf and Blind Support Specialist Program is required.
Training in a Total Communication Approach is required.
Minimum one year related experience is required.
Training in de-escalation strategies (including CPI certification, where required), lifting and positioning techniques are requirements of this position.
Effective verbal and written communication and interpersonal skills are required.
A general working knowledge of computers and Board approved/implemented software is require
Additional Information:
Employees are expected to work at least 30 days within the current school year to remain on the casual list. Please note that hours of operation in our schools could start as early as 7:30 a.m. and end as late as 4:30 p.m. The Board highly recommends that employees accept as many shifts as possible throughout the year to encourage advancement within the Board.
In the application process, you will be prompted to provide at least three (3) professional, supervisory references (including full name, position title, work location/organization, and email address) in the job posting screening section of the online application. We do not contact references prior to practicum/interview.
For your
information, a list of YRDSB Schools
is provided.
Equity, Diversity and Inclusion Statement
The York Region District School Board (YRDSB) believes in giving each and every applicant an equal opportunity to succeed on their own merit and we strive to hire staff that reflect and support the diverse perspectives, experiences and needs of our students and our communities. We remain committed to upholding the values of equity, diversity, and inclusion in our living, learning and work environments. We know that diversity underpins excellence, and that we all share responsibility for creating an equitable, diverse and inclusive Board-community. Therefore, in pursuit of our values, we seek members who will work respectfully and constructively with differences and across the organizational hierarchy in actualizing the Board's priorities, goals and principles outlined in the Director's Action Plan.
We actively encourage applications from members of groups with historical and/or current barriers to equity, including, but not limited to:
First Nations, Métis and Inuit peoples, and all other Indigenous peoples;
African, Black and Black Caribbean peoples (in alignment with Anti-Black Racism Strategy);
South Asian, East Asian, Southeast Asian, Middle East/West Asian, Latino/Hispanic (in alignment with YRDSB Workforce Census to address disproportionalities identified).
members of groups that commonly experience discrimination due to race, ancestry, colour, religion and/or spiritual beliefs, or place of origin;
persons with visible and/or invisible (physical and/or mental) disabilities;
persons who identify as women; and
persons of marginalized sexual orientations, gender identities, and gender expressions.
At YRDSB, we recognize that many of these identities intersect and therefore, equity, diversity and inclusion can be complex. We value and respect the contributions that each person brings to enriching the Board and are committed to ensuring full and equal participation for all in communities that we serve.
Accessibility and Accommodation Statement
We also recognize our duty to accommodate and foster a culture of inclusion. Consistent with the principles of dignity, individualization and inclusion, we will make any appropriate accommodation based on any of the protected grounds in the Human Rights Code to support candidate participation in the hiring process. When contacted, candidates will be provided with an overview of the various elements of the hiring process, such as skills assessments, written practicum, presentation, interview, etc. We will provide accommodations during the hiring process. If an accommodation is required, please inform the Recruitment and Retention Team in advance of any part of the process. All information received relating to a candidate's required accommodation will be addressed confidentially by the Recruitment and Retention Team.
As a condition of employment, successful candidates will be required to submit a current original Police Vulnerable Sector Check from the police jurisdiction in which they reside or an Enhanced Police Information Check (E-PIC) through Sterling Backcheck prior to commencing employment with the Board. The Police Vulnerable Sector Check and Enhanced Police Information Check (E-PIC) documents are only valid if issued within the last six months. Candidates are not advised to obtain this document prior to an offer of employment.
On-line applications are collected centrally at the Education Centre - Aurora and are monitored by Human Resource Services. Only candidates selected to participate in our selection process will be contacted. All other applicants are thanked for their interest.