Internship Program-Financial Planner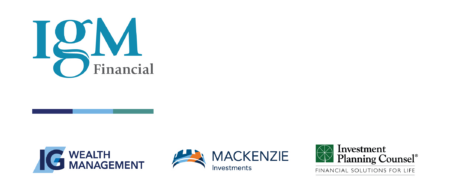 City : Quebec City
Category : Other
Industry : Financial
Employer : IGM Financial Inc.
Own your Future
Internship Program – Financial Planner
REGIONS:
Saguenay
Québec Rive-Sud
Québec - Sillery
Montréal West-Island
Laval
Sherbrooke
Québec - Lebourgneuf
Montréal Rive-Sud
Terrebonne-Lachenaie
Dorval
Trois-Rivières
Québec - Sainte-Foy
Montréal Centre-ville
Boisbriand
Gatineau
STATUS: Between 14 and 28 hours/week
Would you enjoy a career as a Financial Planner? There's nothing better than learning alongside a team of seasoned professionals! At IG Wealth Management, we offer paid internships so university students can discover a wonderful career opportunity backed by financial planning professionals and successful mentors.
Why choose IG Wealth Management?
IG Wealth Management Financial Planners enjoy the best of both worlds: independence and flexibility, combined with training programs, professional development activities and top-of-the-line support.
Financial compensation for IG Wealth Management Financial Planners depends on how hardworking and motivated they are, not on seniority and experience.
Our team of more than 4,000 Consultants is committed to forging long-lasting relationships with our clientele, which includes about one million Canadians.
About the internship
During this paid program, you will be working with directors from the field network, along with planning specialists and experts from IG Wealth Management's head office. They will be there to give you the very best support and guidance.
You will be paired with an IG Wealth Management Financial planner so you can experience the various career steps.
Generally offered on a 10 to 12-week period. Possibility to pursue part-time during the studies and could result in a formal offer after graduation.
Internship periods: Winter 2023 and Summer 2023.
Subject to the approval of the Quebec CPA Order: Conditions apply, to ensure that the position is eligible for practical experience, please contact the CPA Order.
What's in it for me?
Through this practical experience, you will learn how to:
Build a prosperous business.
Forge solid long-term client relationships.
Help clients achieve their financial goals.
Put theory into practice.
Job description
Under the supervision of the internship supervisor, the student will learn about the process underlying Financial Planners' work: forging sustainable client relationships, developing/managing client portfolios, understanding/analyzing client needs and recommending the right products based on the appropriate strategies. The student will also learn about the inner workings of client prospecting/outreach, client onboarding, the sales cycle and administrative follow-up. He/she will also have opportunities to:
Observe and take part in a Financial Planner's day-to-day activities.
Assist the Consultant in the personalized financial planning process using recognized relationship management and sales principles and techniques.
Contribute to development goals by identifying new business opportunities.
Use situational analysis to determine favourable conditions for financial transactions.
Carry out the required analyses, diagnose the overall context and assess related risks.
Ensure on-time delivery.
Apply basic financial/tax planning concepts.
Prepare and present recommendations to the supervisor and the management team.
Undergo specialized financial planning training and complete the investment funds course.
Qualifications and desired skills
Last year of Bachelor's program: financial planning, finance, accounting, administration.
Self-confident with leadership skills.
Business acumen.
Desire to have a positive influence on clients' lives.
Team player.
Competitive and highly motivated to deliver or exceed your personal best.
Constant desire to learn and broaden your financial/tax planning knowledge.
Excellent communication skills and able to present complex information.
Solid relationship building/networking skills.
Very independent with an entrepreneurial spirit.
The career of your life
IG Wealth Management has been rated the #1 full-service dealer in the financial planning industry every year since 2008.¹ If you would like to experience this career, an IG Wealth Management internship may well be the beginning of a promising relationship…
Company overview
IG Wealth Management is part of IGM Financial Inc. and a member of the Power Financial Corporation group of companies, one of the largest and most recognized businesses in Canada. We have been providing Canadians with comprehensive personal financial plans for over 90 years. We are looking for talented and dedicated leaders to help us build on our track record of success while offering an enjoyable and consistent financial planning experience to inspire confidence among our clients.
Build the career that's right for you alongside our seasoned financial and tax planning professionals!
Contact us today!
Apply online for this position and attached your cover letter and resume, indicating the following:
The job position
The period (Winter 2023 and Summer 2023)
The region you are applying for
¹ Investment Executive, 2008-2017. This is a career opportunity as a self-employed worker with a variable income working in association with IG Wealth Management. IG Wealth Management offices are located in all provinces and territories of Canada. Submissions are subject to an initial and ongoing review process. IG Wealth Management will only contact candidates selected during the screening process.