International Articulation and Transfer Credit Coordinator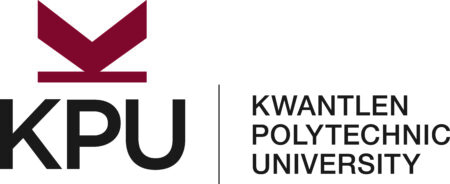 City : Surrey, BC
Category : 6015-Office of Intl Recruit, Adm & Artic
Industry : Education
Employer : Kwantlen Polytechnic University - KPU
Kwantlen Polytechnic University
KPU offers all learners opportunities to achieve success in a diverse range of programs that blend theory and practice, critical understanding, and social and ethical awareness necessary for good citizenship and rewarding careers.  KPU strives to implement initiatives that will attract, support, engage, and retain KPU's people and create an environment where all employees see themselves as contributing to student learning.

JOB OVERVIEW: INTERNATIONAL ARTICULATION AND TRANSFER CREDIT COORDINATOR
Reporting to Manager, Recruitment, Admissions and Articulation, this position is responsible for evaluating official transcripts, both foreign and domestic, submitted by international students for transfer credit in accordance with established policy and articulation agreements. Reviews documents, formal correspondence (both written and oral), and other information to ensure authenticity. Responsible for coordinating the activities related to articulation agreements with international partner institutions.  Establishes and maintains a resource library of reference materials for the processing of transfer credit and articulation within KPU International. Coordinates the activities of transfer credit and articulation within the KPU International office.

EDUCATION AND EXPERIENCE
• Successful completion of an undergraduate degree or an equivalent combination of education and experience.
• A minimum of three (3) years experience in progressively responsible position in an educational institution or similar organization.
• A minimum of two years' experience in an admissions or transfer credit environment.
QUALIFICATIONS
• Demonstrated knowledge of college/university programs and courses and demonstrated ability to keep up-to-date with credit, non-credit and professional studies offerings and admissions policies.
• Experience working with international students, including an understanding of
o other cultures and the ability to communicate in a cross-cultural working environment.
• Excellent communication skills, including experience in public speaking. Ability to communicate patiently and effectively with a diverse range of people and situations.
• Demonstrated experience in preparing and publishing documentation.
• Formal training and/or extensive acquired knowledge in computing, including proficiency in using BANNER Student at an intermediate/advanced level, or a similar student records-based system, preferably in a post-secondary institution.
• Proficiency using a spreadsheet program such as MS Excel and MS Access at an intermediate level.
• Demonstrated analytical skills, including problem-solving and needs analysis.
• Excellent organizational skills, including the ability to set priorities and meet deadlines.
• Proven ability to work independently, exercise good judgment, demonstrate initiative, and develop flexible approached toward work procedures and improvise satisfactory alternative.
• Ability to establish and maintain effective working relationships with University administration, faculty, staff and students.
• Aptitude for exacting and precise work.
• Experience in preparing and publishing documentation reports internally.
• Experience in planning and presenting training activities.
• Full command of the English language, both written and oral.
• Fluency in a second language spoken in one of KPU's target markets.
Click here for a more detailed job description
Does this role sound like it was made for you, yet you don't check every box?
We at KPU understand that experiences and qualifications may look differently for everyone and, if this job description is of interest to you, we encourage you to apply.
Note to Applicants:
Kwantlen Polytechnic University welcomes and encourages applications from equity deserving groups and diverse experiences including, but not limited to, Indigenous people, racialized people, people with disabilities, and members of the 2S/LGBTQIA+ community.
If there are any barriers that you are experiencing or an accommodation that we can provide to support you through the application process, please reach out to us at humanresources@kpu.ca.
All qualified candidates are encouraged to apply; however, Canadians and permanent residents will be given priority.
We thank all applicants for their interest in employment with KPU. Only those selected for an interview will be contacted. 
Kwantlen Polytechnic University is committed to protecting the safety and welfare of employees, students, and the general public, and upholding the reputation and integrity of the University. For this reason, final applicants will be asked to undergo a background check.