Internal Communications Specialist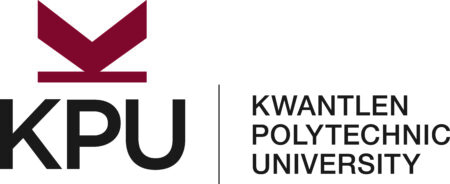 City : Surrey, BC
Category : 6200-Marketing Services
Industry : Education
Employer : Kwantlen Polytechnic University - KPU
Kwantlen Polytechnic University
KPU offers all learners opportunities to achieve success in a diverse range of programs that blend theory and practice, critical understanding, and social and ethical awareness necessary for good citizenship and rewarding careers.  KPU strives to implement initiatives that will attract, support, engage, and retain KPU's people and create an environment where all employees see themselves as contributing to student learning.
JOB OVERVIEW:  INTERNAL COMMUNICATIONS SPECIALIST
Reporting to the Manager, Media and Communications, the Internal Communications Specialist will be responsible for activating and maintaining content on internal communication channels at Kwantlen Polytechnic University (KPU). A talented storyteller, the Internal Communications Specialist will be skilled at delivering captivating content across the university's communication channels that not only informs and engages the target audience, but also supports them to become ambassadors for KPU's message. The Internal Communications Specialist will have a flare for identifying and activating the human element within a university priority to deliver compelling content that drives action and supports change.
The Internal Communications Specialist will have a keen news sense and be alert to the potential impact of internal communications on external audiences and external communications on internal audiences. Given the wide-ranging nature of internal communications, the incumbent will have an appreciation and understanding of protocol, discretion, confidentiality, diplomacy and professionalism.
EDUCATION AND EXPERIENCE
Successful completion of a degree or diploma in communications, journalism, public relations, or related field
Or an equivalent combination of education or experience.
Minimum two years' experience with creating, writing and editing content, including storytelling, for communications purposes, ideally within a post-secondary environment. Experience developing video and/or audio content is an asset.
Recent years of experience developing, delivering and maintaining content for internal communications channels, such as intranet, newsletters, e-newsletters and internal social media. 
Recent years of experience with content management, social media and email delivery systems. Experience with SharePoint, Campaigner and Drupal is an asset.
QUALIFICATIONS
Demonstrated ability in writing creatively for a variety of audiences – e.g. faculty, staff, administration, students, external communities as well as government and media – and in different voices for education, information sharing, news, storytelling, promotion, etc. 
Proven ability to explain complex and technical information in a simple yet compelling way for a variety of different audiences.
Demonstrated ability to work independently as well as part of a team.
Writing, editing, and proof-reading skills for communication vehicles that deliver key messages to both general and highly targeted audiences.
Demonstrated ability to activate communication plans to support an organization's objectives.
Proven ability to work with and understand analytics to evaluate success.
Ability to use data and specialist expertise to develop guides on the best way to present information to attract and inform target audiences.
The ability to provide training to others and maintaining training materials.
Intermediate knowledge in the use of computer software applications including word processing (MS Word), spreadsheets (Excel), presentations (PowerPoint, Prezi), photo and video editing.
Proven self-starter who seeks challenges and continual learning, as well as an ability to multi-task, organize and prioritize work effectively in a fast-paced environment while meeting deadlines.
Excellent, communication, presentation and interpersonal skills.
Demonstrated ability to organize, multi-task and prioritize work effectively under pressure in a fast-paced environment to meet deadlines.
Advanced English language proficiency in spelling, grammar, punctuation and writing skills.
The ability to exercise a high degree of initiative and responsibility with minimal supervision.
Proven ability to maintain a high degree of tact, diplomacy and confidentiality.
Proven success as a team player with the ability to communicate and build effective relationships with individuals in communities internal and external to an organization. 
Demonstrated ability to provide customer service to clients, work across departments, and support administrators and employees, ideally within a post-secondary environment.
The ability to work a flexible schedule, including occasional evenings and weekends.
Intercampus travel is required, possession of a valid driver's license and access to a vehicle is preferred.
click here for a more detailed job description
Does this role sound like it was made for you, yet you don't check every box?
We at KPU understand that experiences and qualifications may look differently for everyone and, if this job description is of interest to you, we encourage you to apply.
Note to Applicants:
Kwantlen Polytechnic University welcomes and encourages applications from equity deserving groups and diverse experiences including, but not limited to, Indigenous people, racialized people, people with disabilities, and members of the 2S/LGBTQIA+ community.
If there are any barriers that you are experiencing or an accommodation that we can provide to support you through the application process, please reach out to us at humanresources@kpu.ca.
All qualified candidates are encouraged to apply; however, Canadians and permanent residents will be given priority.
We thank all applicants for their interest in employment with KPU. Only those selected for an interview will be contacted. 
Kwantlen Polytechnic University is committed to protecting the safety and welfare of employees, students, and the general public, and upholding the reputation and integrity of the University. For this reason, final applicants will be asked to undergo a background check.