Intern – Investments, Equities, Portfolio Management (Summer 2024- 4 Month Contract)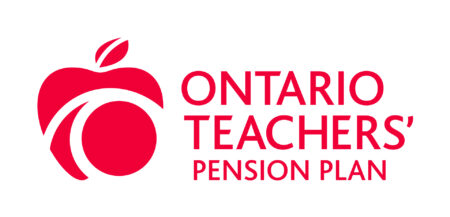 City : Toronto, Canada
Category : Investments
Industry : Financial Services
Employer : Ontario Teachers' Pension Plan - OTPP
The deadline to apply for this role is:
September 30, 2023
The opportunity
May 2024 - August 2024 (4 months)
Are you looking for an opportunity to learn and grow within a portfolio construction and analytics role inside the private equity arm of one of Canada's most preeminent pension plans?
As an Intern on the Equities' Portfolio Management & Equities Transformation Team, you will have the unique opportunity to acquire a bird's eye view of the private equity portfolio within Equities at OTPP by supporting portfolio construction-focused analytics. This will include delivering and managing the analysis and reporting at the portfolio level and providing the Equities team with enhanced decision-making tools and capabilities. You will work closely with a small group of talented professionals who are supportive of your development.
This is a great opportunity for students looking to gain experience in investment analysis, reporting, and valuation under the umbrella of a high-performing private and public equity investment division.
Who you'll work with
Every day, across a range of business sectors and in locations around the world, Ontario Teachers', home to one of the world's largest, most sophisticated pools of private capital, actively seeks opportunities for partnership and to invest in companies that are looking to grow. You will be joining our Toronto office where you will work directly supporting the Portfolio Management & Equities Transformation Team to develop portfolio construction-focused analytics.
The Equities department is comprised of: Private Capital Industry Groups, the Global Funds Team, the High Conviction Equities Team and the Portfolio Management & Equities Transformation Team. The department's mission is to deliver growth through investments in both private and publicly traded entities.
What you'll do
Assist in the creation of content for Quarterly Business Reviews, providing insights for Equities' senior leadership team on various aspects of the business, portfolio performance, and strategy
Create portfolio construction-focused analytics, including liaising with the deal teams to gather and understand data
Support the development of long-term financial forecasts for Equities, as well as the annual operating budget
Contribute to the preparation of reports to Equities Senior Team, Investments Executive Team, OTPP C-suite, and the Board
Play a key role in the work for Portfolio Monitoring Committee meetings, including compilation of company monitoring memos and coordination
Collaborate with functional partners within Teachers' on Equities and Fund-wide initiatives
What you'll need
Currently studying in a relevant undergraduate program, such as business, accounting, finance or related fields
Strong academic track record
Excellent quantitative, analytical and data management skills with a knack for performing complex, in-depth analysis and strong attention to detail
A working knowledge of fundamental investment and valuation analysis
Excellent interpersonal, communications and collaboration skills
Self-motivated individual with the dedication to perform in a fast-paced environment
A high degree of professionalism and integrity
Highly proficient in Excel and PowerPoint. Knowledge of productivity tools (e.g. PowerBI) is an asset
Must be enrolled in 2nd through 4th year of a relevant undergraduate degree program

You must be enrolled in a co-op program or returning back to your studies after the work term is completed
What we're offering
Numerous opportunities for professional growth and development, including lunch and learns

Student led team building events on a monthly basis

Employee discount programs including Edvantage and Perkopolis

Degreed: a digital platform that helps you quickly and easily discover, share, and track various learning resources — from courses to videos to articles and more
At Ontario Teachers', diversity is one of our core strengths. We take pride in ensuring that the people we hire and the culture we create, reflect and embrace diversity of thought, background and experience. Through our Diversity, Equity and Inclusion strategy and our Employee Resource Groups (ERGs), we celebrate diversity and foster inclusion through events for colleagues to connect for professional development, networking & mentoring.  We are building an inclusive and equitable workplace where our talent is respected, accepted and empowered to be themselves.  To learn more about our commitment to Diversity, Equity and Inclusion, check out Life at Teachers'.
How to apply
Are you ready to pursue new challenges and take your career to the next level? Apply today! The following documents are required to be uploaded with your application:
Resume

Copy of your transcripts
You will also be invited to complete a pre-recorded digital interview as part of your application.
We thank you for applying, however, only those selected for a personal interview will be contacted. Note that candidates must be legally entitled to work in the country where this role is located.
Accommodations are available upon request (peopleandculture@otpp.com) for candidates with a disability taking part in the recruitment process and once hired.
The privacy of your personal information is important to us. Please visit our Privacy Centre to learn how we handle your personal information.
Functional Areas:
Administration
5251