Intern, Engineering – Crossing Assessment Technician, Calgary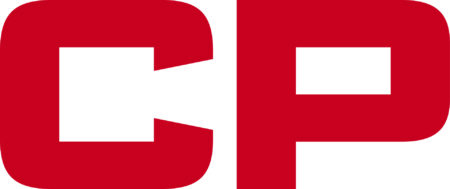 City : Calgary, AB, CA, T2C 4X9
Category : Other
Industry : Transportation
Employer : Canadian Pacific
Canadian Pacific (CP) and Kansas City Southern (KCS) are now CPKC. As the only truly North American railway, we are making big moves! Drawing on our strong foundations and heritage, CPKC moves essential goods across our 20,000-mile network to support economic growth throughout Canada, the U.S. and Mexico. Be a part of history as we connect a continent and create exciting career opportunities across our new transnational network. Visit cpkcr.com to learn about the CPKC advantage, our purpose and culture.
PURPOSE OF THE POSITION:
CPKC Crossing Compliance is looking for an Engineering co-op student or Computer Science Student to fill a 12 to 16-month position (starting in August or September) as a Grade Crossing Technician. You will support the Crossing Compliance team in data management, process development, report creation, crossing assessment reviews, crossing estimate reviews with the occasional opportunity to assist the Supervisor Crossing Assessment with conducting field assessments of Canadian road crossings. We will expose you to engineering field and office experiences where you will learn various aspects of the railway business.
POSITION ACCOUNTABILITIES:
Acquire knowledge of the Grade Crossings Regulations and Grade Crossings Standards

Analyze data and validate which parameters are out of compliance with future regulatory requirements

Manage reporting using python, VBA language, Power Automate, or SQL supported BI tools

Liaise with other internal groups regarding data interface opportunities using GIS understanding

Validate scope of work to maintain crossing compliance

Validate work reported by internal groups

Assist project manager and engineer-in-training with CP's reporting requests from internal executives and Transport Canada by data analysis

Assist with maintaining data integrity on the Crossing Compliance applications

Perform crossing assessments as required with full-time employees, complete summary reports, and submit data
This includes:
Work outdoors, occasionally in adverse weather conditions

Use measuring tools such as rangefinders, measuring wheels, and tape measures to collect data about road crossings, including:

Crossing surface dimensions and condition

Crossing sightlines

Crossing signage location and condition

Carefully enter information into data collection forms and verify that all required fields have been completed

Occasionally perform light physical labour such as clearing small vegetation

Assist with developing scopes of work and estimates for crossing upgrades

Prepare site sketches when required

File documentation as required & updates status reports
POSITION REQUIREMENTS:
Engineering discipline in: Civil, Electrical, Mechanical, Structural, or Industrial backgrounds or

Computer science discipline: with exceptional data management and script writing abilities demonstrated

Valid driver's license required

Knowledge of MS Office products, extremely proficient in Excel and PowerBI

Position requires periods of extended travel to some remote locations
ADDITIONAL INFORMATION:
Medical Requirements:
Operating safely is a core foundation of CPKC. Our commitment is to protect our people, customers, communities in which we operate, the environment and our assets. We are also committed to a healthy and safe workplace. CPKC's Alcohol and Drug Policy and Procedures ("Policy and Procedures") support these commitments.   All new hires for a safety sensitive position will be required to complete a pre-employment medical that includes a physical, vision, hearing, alcohol, and drug audit assessment. Pre-employment qualification drug test(s) are also required. This includes candidates participating in the Trainee Program who will also be required to pass a drug test during the training process before receiving final qualification for the position.
Background Investigation:
The successful candidate will need to successfully complete the following clearances:       
Criminal history check

Reference check

Education verification

Driver's License Verification
CPKC is an employment equity employer committed to the principles of employment equity and inclusion. We encourage all qualified candidates to apply including women, Black, Indigenous, People of Colour (BIPOC), members of the LGBTQ+ community, and people with disabilities. Accommodations for the job application process can be provided, as appropriate, upon request. All applicant information will be managed in accordance with the federal Personal Information Protection and Electronic Documents Act (PIPEDA)".
Req ID:

100993

Department:

Engineering

Job Type:

Summer Student

Position Type:

Non-Union

Location:

Calgary

,

Alberta

Country:

Canada

% of Travel:

# of Positions:

1

Job Grade:

Job Available to:

Internal & External