Intern – Capital Markets, Credit (Summer 2024 – 4 month Contract)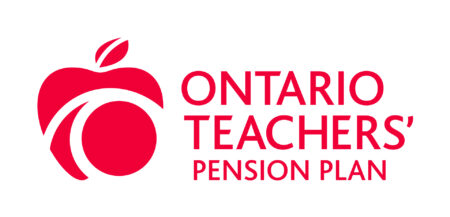 City : Toronto, Canada
Category : Investments
Industry : Financial Services
Employer : Ontario Teachers' Pension Plan - OTPP
The deadline to apply for this role is:
September 29, 2023
The Opportunity
May 2024 - August 2024
When you work in an internship role in the Capital Markets department you will have an engaging work experience where you can apply your analytical skills and passion for markets at a leading investment firm while experiencing the dynamic nature of the trading floor environment. This "full-immersion" experience unfolds in a friendly and open environment where you will work side by side with highly experienced investment professionals and more recent graduates. We embrace diversity of thought and pride ourselves in our strong learning culture. As an added benefit, our interns have access to industry tools, research and the opportunity to interact with traders, portfolio managers and economic researchers.
Who you'll work with
We are looking to fill a Summer 2024 internship positions in Capital Markets in the Credit team. The Credit team leads the Fund's internal allocations to Credit asset classes, focusing primarily on running active strategies to add value on top of designated benchmarks. As part of a team of 30, the intern will work closely with portfolio managers on day-to-day investment activities and on longer-term research projects!
What you will do
As an intern in Capital Markets, you will be encouraged to make the most of your Teacher's experience by asking questions and getting involved in our daily business right from Day 1. Daily responsibilities may vary but generally involve building market analytics, vetting and running profit-and-loss and risk reports, and engaging in research for new and current investment strategies. You will also participate in a term-length portfolio management case to develop and test your investment skills, nurture your interest in capital markets and help assess your interest in risk taking. Furthermore, you will have a chance to explore the work of other groups, not just your own, by attending networking and lunch-and-learn sessions!
What you'll need
You have exhibited passion and curiosity for financial markets and investments.

Strong Excel skills

You are an entrepreneurial thinker and possess strong problem-solving skills.

Your area of study is less important than your drive, and we urge you to apply if you have shown academic excellence and share our interest in financial markets.

Your dream is to work in a stimulating environment and to collaborate with your peers and managers.

You are a developing leader, with excellent analytical, social and communication skills.

You are able to multi-task, have phenomenal time management, leadership skills and work ethic.

Must be enrolled in 3rd / 4th year or related Masters' program

You must be enrolled in a co-op program or returning back to your studies after the work term is completed
What we're offering
Numerous opportunities for professional growth and development, including lunch and learns

Student led team building events on a monthly basis

Employee discount programs including Edvantage and Perkopolis

Degreed: a digital platform that helps you quickly and easily discover, share, and track various learning resources — from courses to videos to articles and more
At Ontario Teachers', diversity is one of our core strengths. We take pride in ensuring that the people we hire and the culture we create, reflect and embrace diversity of thought, background and experience. Through our Diversity, Equity and Inclusion strategy and our Employee Resource Groups (ERGs), we celebrate diversity and foster inclusion through events for colleagues to connect for professional development, networking & mentoring.  We are building an inclusive and equitable workplace where our talent is respected, accepted and empowered to be themselves.  To learn more about our commitment to Diversity, Equity and Inclusion, check out Life at Teachers'.
How to apply
Are you ready to pursue new challenges and take your career to the next level? Apply today! The following documents are required to be uploaded with your application:
Resume

Copy of your transcripts
You will also be invited to complete a pre-recorded digital interview as part of your application.
We thank you for applying, however, only those selected for a personal interview will be contacted. Note that candidates must be legally entitled to work in the country where this role is located.
Accommodations are available upon request (peopleandculture@otpp.com) for candidates with a disability taking part in the recruitment process and once hired.
The privacy of your personal information is important to us. Please visit our Privacy Centre to learn how we handle your personal information.
Functional Areas:
Administration
5328