Intermediate / Senior Water Quality Scientist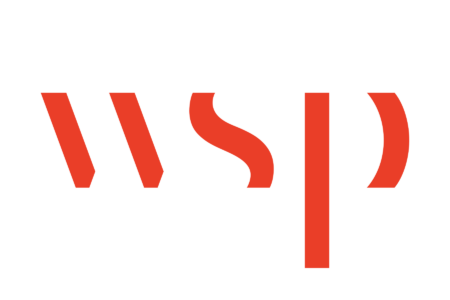 City : Vancouver, BC
Category : Environment - Enviro Management
Industry : Engineering
Employer : WSP
VANCOUVER, VICTORIA - (Flexible on locations across British Columbia)
We are a global leader in the Earth and Environment sector. Globally headquartered in Montreal, where it all began, we proudly serve communities from coast to coast and beyond.  We have over 14,000 multidisciplinary professionals worldwide collaborating daily to protect and conserve natural landscapes, create firm foundations for communities to stand on, and champion sustainable development to combat climate change. 
As part of the team, you will have access to an unparalleled network of resources, expertise, and endless opportunities to collaborate on exciting projects with diverse teammates from marine biologists to geophysicists to geotechnical engineers and more.
The Opportunity:
You will be part of the dynamic multi-disciplinary Environmental Management team in BC and Yukon, bringing your talent and expertise to support our diverse clients with their permitting and monitoring needs. These relate to projects that involve effluent discharges to the aquatic environment, water and sediment quality assessment, environmental effects monitoring, and baseline data collection. You will also have opportunities to provide input on a wide range of projects that would benefit from your risk assessment, toxicology, biology, or related expertise.
Why WSP?
We value and are committed to upholding a culture of Inclusion and Belonging
Our Flexible Work Policy – we recognize the importance of balance in our lives and encourage you to prioritize the balance in yours. We will support you on and off the job so you can be fully present in both your work and home lives.
A Canadian success story - we're proud to wear the red and white of this beautiful country and show the world what Canada has to offer.
Enhance the world around you - from the environment to the highways, to the buildings and the terrain, WSP is the fabric of Canada.
Outstanding career opportunities - we're growing and pushing ourselves every day to be greater than yesterday - we're open to your ideas and trying new things.
A phenomenal collaborative culture and a workforce filled with genuinely good people who are doing humbly important work. Come find out for yourself what it's like to be a part of our journey.
We offer attractive pay, flexible work options, a great corporate culture, comprehensive and employee-focused benefits including virtual healthcare and a wellness platform as well as great savings programs, and a clear vision for the future.
#WeAreWSP
 
A day in the life:
You will be responsible for the design and implementation of water quality, sediment quality, and aquatic monitoring programs.
You are analytical and skilled at managing large datasets, as you will be supporting clients and project teams with data analysis and interpretation for environmental monitoring and impact assessments. 
You have a strong focus on quality assurance/quality control and can effectively oversee teams during data collection and reporting
You are a critical thinker and are solution-orientated
You have strong writing skills and are experienced in report preparation
Because of your experience, you will be relied upon to provide technical review of our deliverables.
You will be responsible for preparing proposals, as well as managing and controlling projects.
You will provide technical support to clients for regulatory liaison and engagement with Indigenous Groups, stakeholders, and the public
You are a good communicator who enjoys developing project teams and collaborating with teams from other disciplines
What you'll bring to WSP ...
University or equivalent education in environmental, toxicology, or biological sciences, or related field
Professional Registration as a Registered Professional Biologist (College of Applied Biology of British Columbia) or eligible for professional registration
6-9 years of relevant experience
A passion for working in a dynamic, multi-disciplinary team environment, with strong interpersonal skills and problem-solving abilities
Experience in designing and leading water quality, sediment quality, and aquatic field programs.
An in-depth knowledge of the BC and CCME water quality guidelines, and their derivation, with the ability to apply that knowledge to water quality and sediment assessments  
Great data evaluation skills, including statistical techniques, and a keen understanding of data quality requirements for large datasets.
Excellent report writing skills with the ability to integrate multi-disciplinary information to support permitting objectives
A good understanding of the Environmental Assessment process in BC and experience in preparing regulatory submissions and presenting stakeholder information in open forums
A valid drivers licence; and
A proven commitment to health and safety