Intermediate Human Environment Consultant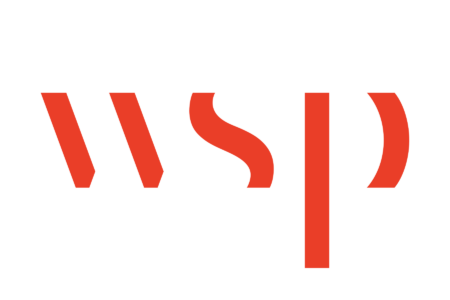 City : Oakville, ON
Category : Z-WSP E&I Canada Ltd.
Industry : Engineering
Employer : WSP
OAKVILLE
WSP is one of the world's leading professional services firms – made stronger with the recent creation of WSP E&I Canada Ltd., a wholly-owned subsidiary of WSP Canada Inc.
We have over 63,000 team members across the globe. In Canada, our 12,000 people are involved in everything from environmental remediation to urban planning, from engineering iconic buildings to designing sustainable transportation networks, from finding new ways to extract essential resources to developing renewable power sources for the future. Our purpose is to future proof our cities and environments.
The Opportunity:
At WSP, we're continuing to grow and develop our expertise in Earth and Environment, operating as a trusted advisor and technical expert on engineering design challenges for our clients across multiple industries. Our team is growing, and as a result we're adding an Intermediate Human Environment Consultant to our group.
As part of the Human Environment team in Ontario, you will work alongside a diverse group of social researchers from across Canada. Together in an interdisciplinary environment, we study the interactions between human populations and the natural and physical environments in project-specific contexts. This includes a wide range of industrial, government and Indigenous partners. Our services include communication and engagement with public stakeholders, government agencies and Indigenous Nations and Peoples, social and economic baseline research, socio-economic impact assessments (including GBA+ analysis, land and resource use, visual aesthetics and impacts on Indigenous Rights), socio-economic effects monitoring and management as well as Indigenous Knowledge studies.
Working with WSP's Discipline Lead for Ontario and across geographies and disciplines, our Human Environment team leads the advancement of social inclusion internally and with our clients to strengthen the social aspect of ESG throughout our projects.
Why WSP?
We value and are committed to upholding a culture of Inclusion and Belonging
Our Flexible Work Policy – we recognize the importance of balance in our lives and encourage you to prioritize the balance in yours. We will support you on and off the job so you can be fully present in both your work and home lives.
Our

Hybrid Work Policy

- a combination of in-person and remote working, enables us to purposefully think of how we work, who we need to work with, and where the work should be done.
A Canadian success story - we're proud to wear the red and white of this beautiful country and show the world what Canada has to offer.
Enhance the world around you - from the environment to the highways, to the buildings and the terrain, WSP is the fabric of Canada.
Outstanding career opportunities - we're growing and pushing ourselves every day to be greater than yesterday - we're open to your ideas and trying new things.
A phenomenal collaborative culture and a workforce filled with genuinely good people who are doing humbly important work. Come find out for yourself what it's like to be a part of our journey.
We offer attractive pay, flexible work options, a great corporate culture, comprehensive and employee-focused benefits including virtual healthcare and a wellness platform as well as great savings programs, and a clear vision for the future.
#WeAreWSP
 
A day in the life
Lead and coordinate stakeholder and public engagement responsibilities as required for projects ranging from natural resources to municipal infrastructure.

Contribute regulatory guidance and technical expertise on aspects of the environmental assessment process at provincial, territorial and federal levels (e.g., Impact Assessment Act)

Participate in a range of social inclusion projects related to resource and infrastructure development through socio-economic research for baseline studies, effects monitoring and management 

Conduct comprehensive literature reviews to support baseline technical reports, and qualitative data analysis and interpretation; 

Facilitate the incorporation of Indigenous Knowledge into the environmental impact assessment process by following best practices such as OCAP® principals, the preferences and cultural protocols identified by participating Indigenous groups, and/or provincial, territorial and/or federal regulatory requirements (e.g., Impact Assessment Act);

Support primary research, by conducting key informant interviews with knowledge holders within Indigenous and non-Indigenous communities 
Support planning and implementation of Indigenous and public communication and engagement programs (in-person and/or virtual)  
Prepare communication messaging and materials (such as notices, display boards, factsheets) 
Prepare digital messaging and materials (such as website / social media content, surveys) 
Support management of engagement records and reporting 
Contribute to the preparation of technical reports 
Provide excellent service to internal and external clients 
Liaise and work effectively with team members, other WSP technical specialists, clients, government agencies, Indigenous communities and stakeholders 
Other duties as assigned
What you'll bring to WSP ...
Graduate degree in the social sciences or an interdisciplinary field (e.g., Indigenous studies, anthropology, sociology, archaeology, environmental sciences, community studies or urban planning). Applicants with undergraduate degrees will be considered with appropriate commensurate experience; 
At least 5-7 years relevant experience in conducting and providing intermediate or senior guidance on social and/or economic research and analysis and in environmental assessments (municipal, provincial, federal)
Knowledge of Indigenous cultural, historical, and political context in Canada, and of the environmental assessment process related to Indigenous interests, Treaties and Rights, UNDRIP and Truth and Reconciliation, at provincial, territorial and federal levels (e.g., Impact Assessment Act);

A knowledge of Southern Ontario Nation-relations is considered a valuable asset.

Familiarity with consultation and/or community engagement tracking software is considered an asset;
Strong regulatory and environmental assessment skills in traditional land use, including analytical skills and a solid understanding of environmental assessment methodology;
Demonstrated experience working with Indigenous groups in Canada (preferably in Northern and Southern Ontario) preparing Indigenous Knowledge and land use studies on EIAs to meet regulatory requirements and on community-based monitoring and other projects; 
Excellent written, verbal and interpersonal communication skills (English; French and / or an Indigenous language is an asset) 
Excellent research, analysis and technical writing skills 
Proven competence working with qualitative and quantitative research methods 
Background and interest in some combination of renewable and non-renewable resource development, land use planning, engagement with Indigenous Nations and Peoples and the public, economic development, waste management, physical infrastructure, social services programming  
Knowledge of environmental / impact assessment processes (municipal, provincial, territorial, federal) is an asset 
Desire to provide excellent client service and commitment to continuous technical improvement 
Ability to work independently and collaboratively in a strong entrepreneurial environment 
Strong organizational skills and the ability to manage and prioritize several assignments at one time, deliver on time and within budget 
Fluency with use of MS Office Suite including Excel, Word, Project, PowerPoint 
Class G driver's license 
Ability to travel for work