Intermediate Data Centre Technical Support Specialist – Linux Support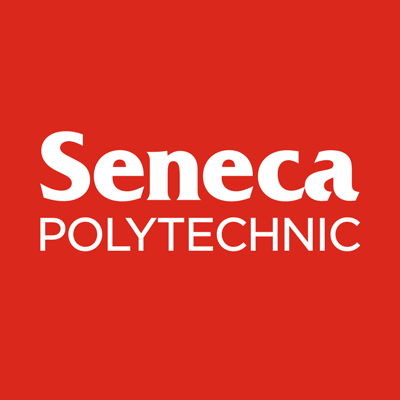 City : Toronto
Category : Infra,Storage,Servers&Backup
Industry : Education
Employer : Seneca
Position Summary:
The Incumbent is responsible for managing/monitoring the data center servers' infrastructure to support Seneca's Information Technology systems including but not limited to Linux and Oracle clusters, VMware, Software upgrade/patching tools, Clouds security and access logs.
Responsibilities:
Setup and administration of services
Reviews and tracks daily alerts for abnormality, investigates and coordinates the resolution of potential and actual service problems and ensures that work efforts are in place for escalation and problem resolution.

Implements and supports the College Linux and Oracle clusters solution and performs regular restore using backup technologies including Commvault, and data integrity testing.

Review the Storage & Data Protection designs and make recommendations for upgrades, designs and implementations.

Design implement and administer data migration activities.

Contributes to the monitoring and maintenance of the services provided by the systems team.

Recommends improvements and contributes to the implementation of agreed changes, architecture and design structures, tools and maintenance routines.

Coordinates system integrations of data from other systems. Coordinates the export, import, and copying of content as requested by clients. Ensures data content complies with data governance rules and has been reviewed by the database administrator if required.

Implements and supports servers' hardware (blades and standalone), security tools, anti-virus software, log forwarding and SIEM.
Tracking, research and ongoing improvements
Develops and maintains documentation related to data center systems servers and clusters.

Reviews/audits new solution/design match the college/industry best practices and provides recommendations.

Configures DC system firewalls, IPS, as well as anti-virus software, analyzing performance/security requirements, and recommending improvements.

Support daily operations and monitoring of multiple OS/databases, user accounts, file permissions and other systems according to standard operating procedures for storage and backup architectures.
Qualifications:
Education
Completed three (3) year diploma in Computer Engineering or related field.

The following certifications are considered an asset:

Red Hat Certified Engineer

VMware Certified Professional

Oracle Linux System Administrator

Microsoft Certified System Engineer

Commvault Certification 
Experience
Eight (8) years of experience managing server hardware, disk arrays & tape libraries.

Seven (7) years of working experience with advanced proficiency with Microsoft Windows Servers, VMware and Red hat Enterprise Linux administration and troubleshooting in a large-scale multi-site environment.
Skills
Practical hands-on knowledge of computer and systems security.

Critical thinking skills with the ability to analyze, troubleshoot and problem-solve quickly.

Ability to communicate clearly with concise details to transfer information to others.

Demonstrated experience supporting system automation and oracle clusters.

Experience with data center back end operations.
Notes
A skills assessment will be administered as part of the recruitment process.
---
We are extremely proud to be celebrating 14 years as one of Greater Toronto's Top Employers for 2022. We are honored to be a leader in the education space and to offer an exceptional workplace for our employees. Here are some of the things that make Seneca College a great place to work:  
Benefits
Family Friendly Benefits, Pension Plan, Education & Career Development, Vacation and Time Off, Wellness, Health Benefits and Insurance, Retirement, Other Perks & Discounts.
Link to Seneca's Career Page to learn more: https://www.senecacollege.ca/human-resources/careers/benefits.html
Diversity, Equity & Inclusion 
We are proud to be building the equitable Seneca committed to upholding the values of equity, diversity, and inclusion. We encourage applications from candidates who can contribute to the diversity of lived experiences, perspectives, and approaches. Joining Seneca means being part of an inclusive community working hard to dismantle barriers to access, student success, and employee potential.
Sustainability 
Seneca is committed to sustainability, demonstrate by our earned silver STARS rating from the Association of Sustainability in Higher Education. With the release of its first sustainability plan, Seneca is focusing on four priority themes: leadership, community, education and research, and operations.
Check out Seneca's Sustainability Plan : https://www.senecacollege.ca/content/dam/projects/seneca/about/sustainability/documents/seneca-sustainability-plan.pdf
Now is your time to join Seneca, where you will have the opportunity to give backpacks to society by supporting the education of students. 
Learn More Here : Seneca | Now is your time