Interdisciplinary Expressive Arts (IDEA) Instructor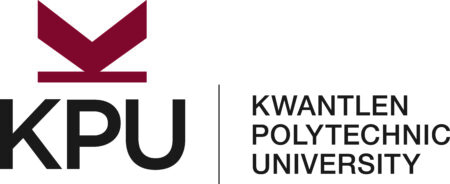 City : Surrey, BC
Category : 2367-ARTS-Interdisciplinary
Industry : Education
Employer : Kwantlen Polytechnic University - KPU
Kwantlen Polytechnic University
Kwantlen Polytechnic University (KPU) sits on the unceded, traditional and ancestral territories of the hən̓q̓əmin̓əm̓ and SENĆOŦEN speaking peoples.
INTERDISCIPLINARY EXPRESSIVE ARTS (IDEA) INSTRUCTOR
POSITION TYPE: NR2, 50%
POSITION START: January 1, 2024
KPU proudly offers all learners opportunities to achieve success in a diverse range of programs that blend theory and practice, critical understanding, and social and ethical awareness necessary for good citizenship and rewarding careers.  
FACULTY OVERVIEW:
Kwantlen Polytechnic University (KPU) is the fourth largest university in the province of British Columbia and serves communities in the South Fraser region and beyond.  A leader in innovative, interdisciplinary education with a teaching-focused mandate, KPU offers all learners opportunities to achieve the highest standards of academic performance. Our many programs of study provide applied learning and broad-based university education. 
 
Within KPU, the Faculty of Arts has over 6000 full-time students and over 300 faculty members from across the Humanities and Social Sciences. The Faculty of Arts includes 19 departments and 21 programs at the undergraduate and graduate levels. The Faculty is also home to two Canada Research Chairs: the first in Lifespan Cognition, and the second in South Asian Literary and Cultural Studies. Many of our programs offer opportunities for experiential education through practicums, co-ops, international field-schools and exchanges, service learning, community engagement, and research collaborations. For more information about the Faculty of Arts, please visit our website at: https://www.kpu.ca/arts.
POSITION OVERVIEW:
The Faculty of Arts at Kwantlen Polytechnic University invites applications for a 50% Non-Regular Faculty Position (half-time, one-year contract) in the Interdisciplinary Expressive Arts (IDEA) department, starting January 1, 2024. 
IDEA is a groundbreaking, transformative program, rooted in diverse traditions, philosophies and practices of whole-person pedagogy, decolonial interdisciplinarity, and life, community and humanity-affirming creativity. 
IDEA aims to provide learners a welcoming, compassionate and liberating space for intellectual, emotional, spiritual, and socio-ethical learning, connectivity and growth. Deep regard for and nourishment of the voice, commitments, gifts and dreams of every learner in the class community is integral to IDEA. 
The interrelationships of access, diversity, equity, epistemic/cognitive and social justice are foundational structures of IDEA curriculum and pedagogy. Indigenous and transcultural knowledges, philosophies and practices of creativity, ethics and liberation and socio-ecological connectedness are highly valued. 
IDEA courses are experiential, experimental and participatory, rich with creativity-based community-building, deep dialogue, outdoor experiences, group facilitation and other modes of collaborative learning. 
Courses available for the NR-2 position primarily include IDEA 1100: Exploring Self and World: Transcultural, Creative and Interdisciplinary Inquiry along with the possibility of teaching one second or third year offering. If you have not taught in IDEA before and are interviewed for the position, you will have the opportunity to be considered for qualification for the entire spectrum of IDEA courses. 
Course descriptions for all IDEA courses are available here: https://www.kpu.ca/idea/courses
and further information about IDEA is available here: https://www.kpu.ca/arts/idea
More information concerning the working conditions for a faculty member are outlined in Article 12 of the Kwantlen Faculty Association (KFA) Collective Agreement
QUALIFICATIONS:
Candidates must have a Masters or PhD in relevant areas OR Equivalent Professional OR Community Experience OR Equivalent Combination of Academic, Professional and/or Community Experience. 
For the academic route for qualification (entirely or partially), academic degree/s and/or research grounded in interdisciplinary, decolonial, creative and transcultural inquiry are preferred.  
For the professional route for qualification, experience and leadership is required in areas such as whole-person, creativity-based engagement, transcultural and decolonial thinking and action, and collaborative, accessible and equitable community building. Qualifications in these arenas will not only be considered equivalent to academic qualifications, but also as an asset. 
For the community-based route for qualification, community experience and leadership such as activating creativity and collaboration, decolonization and justice, compassion and socio-ecological connectedness will be considered equivalent to academic qualifications as well as an asset. 
 
Preference will be given to candidates with experience facilitating teaching and learning in a highly participatory, integrative and transdisciplinary manner. This can be in varied communities and contexts, institutions and spaces.  
APPLICATION REQUIREMENTS:
A complete application can be submitted in multiple formats as part of a more decolonial and inclusive approach, choosing one or a combination of the three choices below: 
1.    A cover letter, a curriculum vitae, a statement of teaching philosophy, evidence of teaching experience in any context, and a list of three professional, community and/or academic references able to comment on your relevant experience, knowledge and leadership.
2.    An oral submission via audio and/or video, sharing the reasons and intent for your application, including why and how you believe you are qualified to teach in the program. You are asked to share in sufficient detail regarding your experience and knowledge, teaching and leadership. Kindly also provide names of at least three pertinent professional, community and/or academic references. 
3.    Creative submissions in any format, including artwork, portfolios, websites, etc. The overall aim is for people to be able to apply to the position in a format that is most resonant with their worldview and practice. In any creative submissions, please do articulate or identify the connections between your experience and knowledge and the position at hand. Kindly also include elements that may provide us a sense of your teaching approach. Please provide names of at least three relevant references as part of the submission. 
SALARY INFORMATION:
Placement on the salary scale will be dependent on level of education and relevant teaching experience.  Advancement up the pay scale is based on FTE and employment status. 
This competition is for a maximum FTE of 50% (Regular or NR2).  When possible, priority will be given to the candidate(s) who can maximize the FTE either individually, or collectively, as such please indicate on your application your preferred workload percentage. This competition could also be used to add candidates to our Qualified Faculty List, therefore also please indicate on your application if you are interested in being added to this list.  

Note to Applicants:
Kwantlen Polytechnic University welcomes and encourages applications from equity deserving groups and diverse experiences including, but not limited to, Indigenous people, racialized people, people with disabilities, and members of the 2S/LGBTQIA+ community.
If there are any barriers that you are experiencing or an accommodation that we can provide to support you through the application process, please reach out to us at humanresources@kpu.ca.
All qualified candidates are encouraged to apply; however, Canadians and permanent residents will be given priority.
We thank all applicants for their interest in employment with KPU. Only those selected for an interview will be contacted. 
Kwantlen Polytechnic University is committed to protecting the safety and welfare of employees, students, and the general public, and upholding the reputation and integrity of the University. For this reason, final applicants will be asked to undergo a background check.