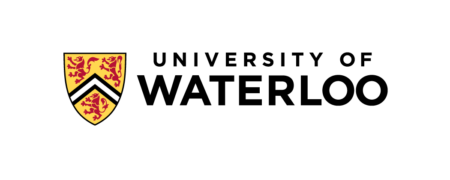 City : Waterloo, ON
Category : Temporary
Industry : Education
Employer : University of Waterloo
Overview:
Term: 1 Year.
Using an anti-racist, anti-oppressive, trauma-informed and affirming approach, the Intake Specialist conducts structured risk assessment, triage, and screening for all people (e.g., students, staff, faculty, police, parents) who present to Campus Wellness seeking mental health support for themselves or for someone else. This position underpins the counselling mission which focuses on supporting and promoting academic success, student and campus mental health, psychological wellness, and safety within members of a diverse and global university community.
Responsibilities:
Complex Screening
Meet virtually or in person, with all students or third parties (e.g., police, hospital staff, parents, University of Waterloo staff or faculty) seeking mental health services for a 15 – 30 minute triage and screening appointment to determine service needs and make appropriate recommendations and referrals
De-escalate, counsel, and provide recommendations and resources when clients present with high levels of distress or encounters are deemed to be at high risk
Work through a collaborative screening process to ensure the most effective and efficient determination of service needs; identify risk and urgency for care; prepare a statement and formulation of the problem from the student or third party's perspective; gather assumptions about the nature of the problem; collect and accurately identify relevant information based on the provider's presentation of the situation
Determine appropriate level of care and decide how soon clients need to be seen
Inform clients of on and off campus resources; make referrals to other campus resources (Accessibility, Student Success Office etc.); inform clients of funding options to access counselling off campus; assist with filling out paperwork; make "warm referrals" to the student assistance program (Empower Me)
Manage the student's expectations regarding the scope, availability, and timeframe for accessing programs and services
Monitor and manage waitlists for service and document all contacts and interventions using regulated electronic medical record (EMR) software (e.g., Accuro)
Crisis Triage, Referrals and Outreach
Identify clients at risk (suicidal, self-harm, homicidal thoughts, or recent trauma), and when determined to be an emergency, refer the client to the staff member available for crisis appointments.  The IS uses de-escalation and supportive counselling techniques and stays with clients or third parties until a referral is completed
Maintain a good working relationship and ongoing communication with referral sources, acting as a resource, and maintaining cooperative working relationships with staff, students, faculty, and community agency representatives
Provide consultation to various stakeholders such as: faculty members, academic advisors, co-op advisors, residence, parents, accessibility, and Special Constable Services, etc. regarding student safety concerns
Liaise with insurance providers to facilitate students' access to community services
Deliver presentations on campus and to community-based organizations and outside agencies regarding Campus Wellness' referral and intake processes for mental health services
Initiate referrals to appropriate services within Campus Wellness or make off campus referrals; provide clients with a plan and resources if an appointment is not readily available
Clinical Case Load Monitoring
Collaborate with all clinical and administrative staff within Campus Wellness (including residents and interns) and in the broader University community to ensure optimal client care
Determine level of urgency for clients, and in consultation with the managers, determine client assignment amongst their teams based on clinicians' skill set, expertise, and availability
Inform managers at regular meetings about current wait times for service.  Maintain contact with individuals on the waitlist and assess whether their need for service has changed
Training and Supervision
Train and supervise Bachelor's level residents and Interns from mental health care programs of study
Provide in-depth training on Campus Wellness' intake procedures, forms, computer programs, risk assessments, referral processes etc.
Provide daily supervision and coaching
Evaluate the students' progress on their learning goals, including the completion of necessary midterm and final evaluation reports and documents
Qualifications:
Bachelor's degree in Social Work or equivalent in a comparable field is required
Licensed or eligible to be licensed with a regulated mental health profession in the Province of Ontario
2-5 years' experience working in the mental health and/or student development field
Progressive clinical and administrative experience in a student-focused post-secondary environment
Demonstrated awareness and sensitivity to the lived experiences of equity-seeking individuals and groups
Experience training and supervising staff or volunteers
Ability to identify and de-escalate difficult situations with clients experiencing high levels of distress
Well-developed verbal, listening and written communication skills
Sound knowledge of privacy legislation related to healthcare
Excellent time management skills and the ability to set priorities
Intermediate Microsoft Office skills in Word, Excel, PowerPoint, Teams, and SharePoint Fluency in the use of an electronic health records system, preferably Accuro
An appreciation for the benefits of collaborative intra and inter departmental functions in an ever-changing environment
Maintain a clear vulnerable sector check
There will be unusual hours or schedules and constant interruptions (ex. phone calls, e-mails, urgent support requests, varying client volumes at different times of year).  The position involves the stresses associated with an on-call system
Equity Statement:
The University of Waterloo is committed to implementing the Calls to Action framed by the Truth and Reconciliation Commission. We acknowledge that we live and work on the traditional territory of the Neutral, Anishinaabeg and Haudenosaunee peoples. The University of Waterloo is situated on the Haldimand Tract, the land granted to the Six Nations that includes six miles on each side of the Grand River.
The University values the diverse and intersectional identities of its students, faculty, and staff. The University regards equity and diversity as an integral part of academic excellence and is committed to accessibility for all employees. The University of Waterloo seeks applicants who embrace our values of equity, anti-racism and inclusion.  As such, we encourage applications from candidates who have been historically disadvantaged and marginalized, including applicants who identify as First Nations, Métis and/or Inuk (Inuit), Black, racialized, a person with a disability, women and/or 2SLGBTQ+.
All qualified candidates are encouraged to apply; however, Canadians and permanent residents will be given priority.
The University of Waterloo is committed to accessibility for persons with disabilities. If you have any application, interview, or workplace accommodation requests, please contact Human Resources at hrhelp@uwaterloo.ca  or 519-888-4567, ext. 45935.