Insurance Advisor – Online Auto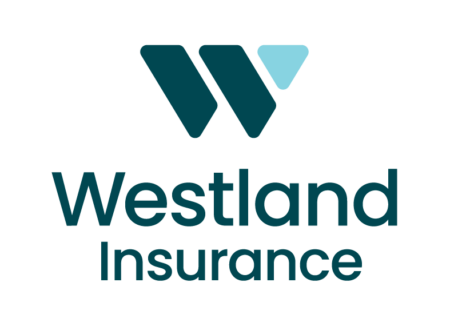 City : Surrey
Category : PERMANENT FULLTIME
Industry : Insurance
Employer : Westland Insurance Group
Insurance Advisor - Online Auto
Surrey (Head Office), BC, 2121 160th St #200, Surrey, British Columbia, Canada Req #2291
Tuesday, August 15, 2023
We're searching for an
Insurance Advisor - Online Auto
. Are you searching for new possibilities?
Westland Insurance Group is growing and has an exciting opportunity for an part-time
Insurance Advisor - Online Auto
for
Surrey, BC
at our
Head Office
. Do you love to talk about insurance and provide exceptional client service? If so, you will love working for Westland! We are looking for a career minded individual who is focused on growing their insurance industry knowledge and experience.
Discover what's possible, with Westland.

The Westland story is all about growth, and that means plenty of possibility for everyone on our team. Every day, Westland proves that building a great business means taking care of communities, clients, and each other with equal commitment. As we continue to open new doors, we're inviting amazing people like you to join us.
As an
Insurance Advisor - Online Auto,
the Online Auto Advisor is an integral part of a team and will be the first point of contact for clients. This will be a non-client facing role.
Interested in learning more?
Why you'll love Westland:

An open, flexible and welcoming workplace
Plenty of opportunities to grow and learn
Autonomy to own your own success
An award-winning interior design head office space, designed to foster colloboration and inclusiveness
Total rewards program that takes care of your financial, physical, and mental health
Amplifying Communities, a program to support causes that matter most to our employees
Why we'll love You:
Insurance Broker level 1 license required
Minimum 6 months of Autoplan experience
Sales experience an asset
Ability to self-manage and meet production targets while working unsupervised
A natural ability at building authentic client relationships and functioning as part of a team
High level of motivation, excellent time management skills and the ability to multi-task
Demonstrated ability to maintain confidentiality and to exercise discretion
Strong work ethic without sacrificing your ability to have fun on the job
Once here, you'll:
Engage with clients to determine their needs and provide expert advice to ensure the best coverage for them
Work with a team of Online Advisors, handling clients' needs online and by phone.
Maintain and manage a book of business and strong client relationships through proactive contact via phone, letter and email
Match inventory with insurance copies
Prepare required insurance packages to post and mail out to customers
Provide ongoing administrative support to the department

Want to get to know each other better? Send your resume our way
You belong here
We strive to be much more than a great place to work. Here, you join a collective of incredibly vibrant, purpose driven, and open-minded people. Every day, Westland proves that building a great business means taking care of communities, clients, and each other with equal commitment. You will be supported and respected for who you are and for the voice you add to the conversation.
At Westland, you will feel the power of community. Westland Insurance Ltd. is an inclusive organization that values diversity in its workforce. We listen, champion equity and diversity, and create safe welcoming spaces where everyone has a voice and is free to be themselves. Westland Insurance Ltd. encourages applications from all qualified individuals and will accommodate applicants' disability-related needs, up to the point of undue hardship, throughout all stages of the recruitment and selection process.
If you require a disability -related accommodation in order to participate in the recruitment process, please contact the recruitment team by email at careers@westlandinsurance.ca
Other details
Job Family Active Jobs and Positions
Pay Type Hourly
Apply Now
Surrey (Head Office), BC, 2121 160th St #200, Surrey, British Columbia, Canada