Instructor Training – Train & Engine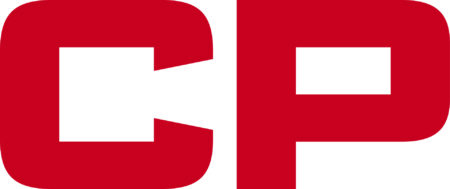 City : Toronto, ON, CA
Category : Other
Industry : Transportation
Employer : Canadian Pacific
Req ID: 100403

Department: Procurement

Job Type: Full-Time

Position Type: Non-Union

Location: Toronto, Ontario

Country: Canada

% of Travel: 30-40%

# of Positions: 1

Job Available to: Internal & External
Canadian Pacific is a transcontinental railway in Canada and the United States with direct links to major ports on the west and east coasts. CP provides North American customers a competitive rail service with access to key markets in every corner of the globe. CP is growing with its customers, offering a suite of freight transportation services, logistics solutions and supply chain expertise. Visit cpr.ca to see the rail advantages of CP. For more on our purpose, culture, and strategy, visit cpr.ca/en/about-cp.
PURPOSE OF THE POSITION:
The instructor training is responsible for conducting training courses and a variety of examinations to running trade personnel and other crafts as necessary. The position will schedule and deliver safety, rules and technical training to Field Operation Personnel and will work closely with Field Operation Management to identify training needs for Field Operations. This includes classroom and practical instruction, as well as certification of trainees.
As an instructor you will identify, execute improvements, track improvements, and maintain up-to-date understanding of the company's regulations and standards. The instructor will also be responsible to ensure training results are entered into the Learning Management System (LMS), accountable to the Manager, Technical Training and may perform performance assessments and validations, as required.
** This position is located in Toronto / London awill require Extensive travel. In addition to meeting local training needs, this position will also travel to other locations on the system as required. **
POSITION ACCOUNTABILITIES:
Assist in the development of training plans and to deliver training as identified in training curriculum

Administer courses and programs as well as examinations to participants.

Work closely with the Field Placement Coordinators in the managing of trainee's conductors and Locomotive Engineers.

Evaluate on the job performance of trainee conductors, Locomotive Engineers or other employees as
required.

Accountable to enter and update training records into LMS for courses provided to employees.

Evaluate current training practices and recommends new training materials and/or procedures.

Assist in the review of training material.

Ensure training material is current and meets the needs of the clients

Act as liaison between Rules, Safety, Regulatory and employees regarding rules application and interpretation.

Provide guidance and support to management and employees on matters pertaining to rules interpretation and application.

Ensure confidentiality of all classes and employees results.

Able to travel to provide training at other terminals.

Assist train operations when required.
POSITION REQUIREMENTS:
High school or equivalent with post-secondary education preferred.

Minimum of five years in Field Operations with excellent safety record.

Must be Qualified as a locomotive engineer.

Must have above average knowledge of Canadian Railway Operating Rules (CROR), General Operating Instructions (GOI) and Safety Rules and Work Procedures.

Knowledge of Microsoft Word, Power Point and Excel is an asset.

Previous training experience an asset.

Remote Control Locomotive System (RCLS) Qualified is an asset.

Hold a valid driver's license.
WHAT CP HAS TO OFFER:
Flexible and competitive benefits package

Competitive company pension plan

Employee Share Purchase Plan

Annual Fitness Subsidy

Part-time Studies Program

Flexible Work Environment
ADDITIONAL INFORMATION:
As an employer with national presence, the possibility does exist that the location of your position may be changed based on organizational requirements.
Medical Requirements
Operating safely is a core foundation of CP. Our commitment is to protect our people, customers, communities in which we operate, the environment and our assets. We are also committed to a healthy and safe workplace. CP's Alcohol and Drug Policy and Procedures ("Policy and Procedures") support these commitments.   All new hires for a safety critical position will be required to complete a pre-employment medical that includes a physical, vision, hearing, alcohol and drug audit assessment. Pre-employment qualification drug test(s) are also required. This includes candidates participating in the Trainee Program who will also be required to pass a drug test during the training process before receiving final qualification for the position.
Management Conductor Program:
Becoming a qualified conductor or locomotive engineer is the single best way for a management employee to learn the business at CP. You may be required to obtain a certification or to maintain your current certification/qualification as a conductor or locomotive engineer.
CP is an equal opportunity employer committed to the principles of employment equity and inclusion. We welcome applications from all qualified individuals. All applicant information will be managed in accordance with the federal Personal Information Protection and Electronic Documents Act ("PIPEDA").