Instructor Training – Mechanical Car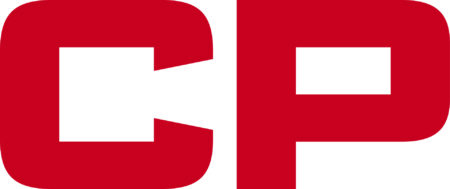 City : Calgary, AB, CA
Category : Other
Industry : Transportation
Employer : Canadian Pacific
Req ID: 100714

Department: Procurement

Job Type: Full-Time

Position Type: Non-Union

Location: Calgary, Alberta

Country: Canada

% of Travel: 30-40%

# of Positions: 1

Job Grade: 4

Job Available to: Internal & External
Canadian Pacific is a transcontinental railway in Canada and the United States with direct links to major ports on the west and east coasts, providing North American customers a competitive rail service with access to key markets in every corner of the globe. CP is growing with its customers, offering a suite of freight transportation services, logistics solutions and supply chain expertise. Visit cpr.ca to see the rail advantages of CP.
PURPOSE OF POSITION
The Technical Training Instructor is responsible for delivering training for their client group as identified in the training plan.  They also are responsible to ensure training results are entered into the Learning Management System (LMS);
The Training Instructor is accountable to the Manager, Technical Training (Mechanical) and may perform performance assessments and validations, as required.
 POSITION DESCRIPTION
Coordinate scheduling and the delivery of training for their client group in support of the business strategies

 

and performance improvement targets for Operations;

Administer courses and programs as well as examinations to participants;

Responsible for identifying course revisions based on policy or procedure changes;

Accountable to assist in the development of training plans and to deliver training as identified in

 

training curriculum;

Enter training records into LMS for courses provided to client groups;

Provides technical support  and handle emerging training issues for their client groups;

Act in a support role for field managers and new hire employees;

Ensure confidentiality of all classes and employees results;

Evaluate On the Job performance of trainees;

Able to travel to provide training at remote terminals.  Up to 40% travel;
 POSITION REQUIREMENTS
Minimum of 4 years' experience working within the Mechanical Car department or has relevant related experience.

High school or equivalent with post-secondary education preferred;

Expert knowledge of the air brake systems

 and

 in the area of repairing all types of Rail cars

Strong general knowledge of railroad operations, AAR and Transport Canada rules

General Knowledge about Locomotives

Hold a valid driver license;

In-depth experience in client group's work activities;

Understanding of Adult Education Principles and  Instructional Design process;

Leadership in Safety;

The ability to apply business acumen to area of accountability;

Presentation, facilitation and management skills;

Above average communication  and Interpersonal skills with client groups and unions;

Able to utilize Microsoft office (Power Point, Word, Excel);
 WHAT CP HAS TO OFFER: 
Flexible and competitive benefits package

Competitive company pension plan

Employee Share Purchase Plan

Performance Incentive Program 

Annual Fitness Subsidy
ADDITIONAL INFORMATION:
As an employer with national presence, the possibility does exist that the location of your position may be changed based on organizational requirements.
Background Investigation:
The successful candidate will need to successfully complete the following clearances:      
Criminal history check

Reference check
Management Conductor Program:
Becoming a qualified conductor or locomotive engineer is the single best way for a management employee to learn the business at CP. You may be required to obtain a certification or to maintain your current certification/qualification as a conductor or locomotive engineer.
CP is an equal opportunity employer committed to the principles of employment equity and inclusion. We welcome applications from all qualified individuals. All applicant information will be managed in accordance with the federal Personal Information Protection and Electronic Documents Act ("PIPEDA").