Instructor I/II/III – Sprott School of Business (Entrepreneurship)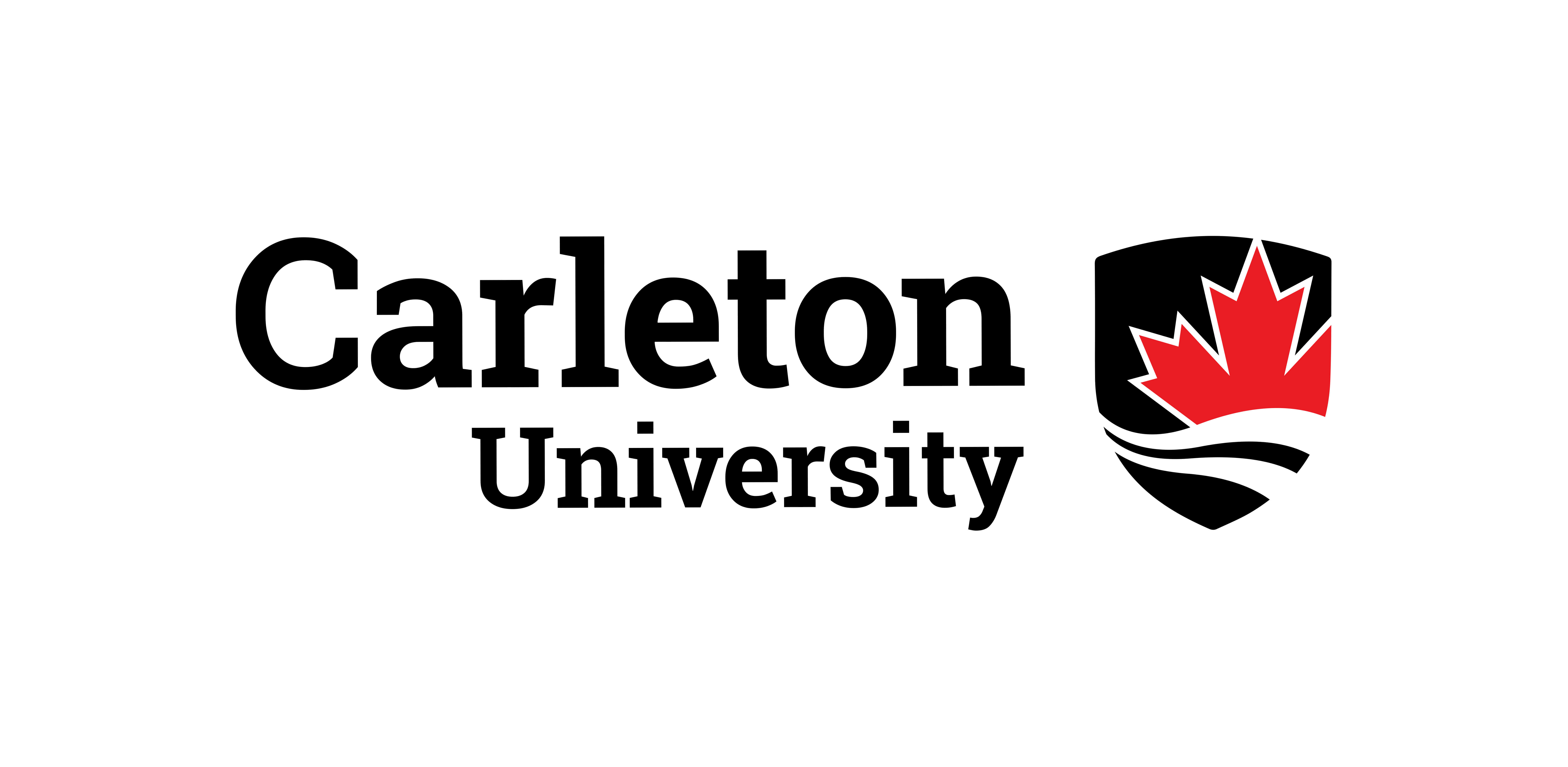 City : Ottawa, ON
Category : See posting
Industry : Education
Employer : Carleton University
About the Position
Field of Specialization: Entrepreneurship
Academic Unit: Business/TIM (Teaching Area: Entrepreneurship)
Category of Appointment: Term position
Rank/Position Title: Instructor I/II/III
Start Date: August 15, 2023
End Date: August 14, 2024
Closing Date: Complete applications will be accepted until the position is filled, applications to begin being reviewed as of July 15. 2023.
The Sprott School of Business at Carleton University invites applications from qualified candidates for a 1 year TERM appointment in Entrepreneurship, at the rank of Instructor I, II, or III level beginning August 15, 2023.
The Faculty seeks an individual specializing in Entrepreneurship. The successful candidate will be associated with and hosted by the Technology Innovation Management (TIM) Program but will also address Sprott's broader entrepreneurship teaching needs by delivering entrepreneurship courses to a culturally diverse student body, supervising new venture projects, contributing to the entrepreneurial activities of Sprott and the Innovation Hub, and participating actively in the ongoing refinement of our academic entrepreneurship programs in a highly collegial environment. The selected candidate will be also expected to contribute to synergizing student entrepreneurial teaching activities across TIM, business and engineering programs.
The individual will present with evidence of potential (Instructor I) or have a strong record of teaching effectiveness (Instructor II/III). Beyond teaching evidence/potential, the candidate will have at least five years of progressively responsible work experience in an academic, business or in a related entrepreneurial environment, consistent with AACSB guidelines for a doctoral-granting business school.
To see the full position posting, please visit Carleton University's Deputy Provost's website at https://carleton.ca/deputyprovost/jobs/academics/.
About the Academic Unit
Accredited by AACSB, the Sprott School of Business is a full-service business faculty comprising multiple degree programs from undergraduate, professional graduate and graduate research programs. The School is recognized as a research-intensive faculty with world-leading researchers in many different areas and has strong and growing interactions with a rich community of industries, government organizations, and other organizations located in Canada's National Capital region. For more information on Sprott, please visit: https://sprott.carleton.ca. General information on the University can be found on the Provost's website at www.carleton.ca/provost.
Qualifications
The candidate will possess:
a Master degree preferably in entrepreneurship, innovation management, business, or equivalent
a deep understanding of entrepreneurship and a record of engagement in new venture creation and support of entrepreneurial or innovation communities
solid exposure or engagement in entrepreneurship-related research projects
experience in teaching both undergraduate and graduate entrepreneurship-related courses with a record of teaching experience and effectiveness
The following items will be considered assets:
professional entrepreneurial experience and former experience as an entrepreneurship instructor
leadership skills as evidenced by previous professional experience
commitment to continuing improvement and excellence in teaching
Application Instructions
Please send your application by email in one single PDF document to hiring@sprott.carleton.ca including:
a cover letter elaborating on your qualifications and skills per the Qualifications listed above;
C.V.;
brief statement on current/future teaching philosophy;
a brief articulation of entrepreneurship teaching vision;
a statement that identifies your strengths in advancing equity, diversity, and inclusion in Business and on campus, as well as your future plans;
and a record of recent (last 5 years) teaching experience and effectiveness (if applicable).
Three letters of reference should be sent directly by the referees to hiring@sprott.carleton.ca and be received as soon as possible.
Please indicate in your application if you are currently legally eligible to work in Canada.
About Carleton University
Located in Ottawa, Carleton is an innovative teaching and research institution with a tradition of leading change. Internationally recognized academics, staff, and researchers engage more than 31,000 students in over 100 programs of study. Carleton has long been known for promoting research excellence and connectedness and is involved in partnerships around the globe. With strong leadership, it enjoys a healthy financial position and our proximity to government and cultural institutions, media, and a thriving knowledge economy make Carleton and Ottawa a great place to work, learn, and live. Our picturesque campus is fully accessible and, along with award-winning student services, Carleton's Paul Menton Centre for Students with Disabilities has been heralded as the gold standard for disability support services in Canada. Learn more about our university and the city of Ottawa at https://carleton.ca/deputyprovost/jobs/.
Carleton University is committed to fostering diversity within its community as a source of excellence, cultural enrichment, and social strength. We welcome those who would contribute to the further diversification of our university including, but not limited to: women; visible minorities; First Nations, Inuit and Métis peoples; persons with disabilities; and persons of any sexual orientation, gender identity and/or expression. Furthermore, Carleton understands that career paths vary and interruptions will not prejudice the assessment process. We invite you to review our revitalized Indigenous strategy, Kinàmàgawin at https://carleton.ca/indigenousinitiatives/cu-files/kinamagawin/ and visit our Department of Equity and Inclusive Communities at http://carleton.ca/equity for information about our commitment to leadership in the areas of equity, diversity, and inclusion.
Accessibility is a university strategic priority and applicants selected for an interview who require accommodations are invited to contact the Chair as soon as possible to ensure that appropriate arrangements may be made.
All qualified candidates are encouraged to apply; however, Canadians and permanent residents will be given priority. All positions are subject to budgetary approval.