Instructor – Avionics Technology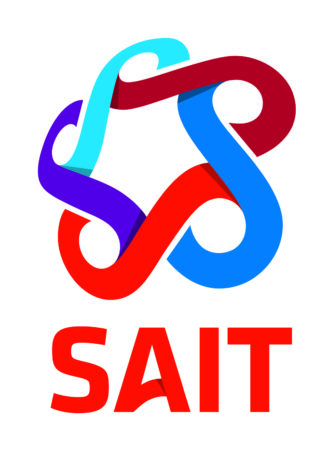 City : Calgary, AB
Category : SAFA Temporary Salary
Industry : Education
Employer : SAIT - Southern Alberta Institute of Technology
SAIT's School of Manufacturing, Automation & Transportation provides the skills-based training and development to prepare students for a career in Alberta's rapidly growing oil and gas, transportation, manufacturing and automation sectors. We provide applied learning in action through our trades and technology programs.
The Opportunity
The School of Transportation has been part of SAIT since its inception in 1916, with the original discipline of Motor Mechanics. Now,100 years later, we provide hands-on, practical education for automotive, aviation, heavy equipment and rail careers. Our state-of-the-art facilities include the Clayton Carroll Automotive Centre, the Art Smith Aero Centre, the Centre for Rail Training and Technology, and the RV Excellence Centre. Our passionate team is committed to providing learners with a high-quality education and in-demand skills.
Reporting to the Academic Chair, Aero Programs, we are currently recruiting an Avionics Technology Instructor to share their knowledge to equip the next generation and provide exceptional service to students and clients. You are a positive and highly motivated Avionics Technician with a Transport Canada AME license we are looking for you.
Job classification: INSTRUCTOR - S4001
Salary range: $84127.00 - $92,833.00
# of positions: 2
Posting closing date: Until position filled
About SAIT
SAIT is a global leader in applied education. Named one of
Alberta's Top Employers
, we offer the chance to work with a purpose — preparing the next generation of industry leaders, entrepreneurs, advocates and explorers.
Building on our 100+ year history, we're looking for innovative, bold and collaborative employees who embrace change and deliver world-class customer experiences. Your future starts now at SAIT.
Equity, diversity and inclusion (EDI) is essential to achieving SAIT's vision to be a global leader in applied education. We encourage applications from women, Indigenous people, racialized people, people with disabilities, people from gender and sexually diverse communities, and/or people with intersectional identities. Learn more about
EDI at SAIT
.
At SAIT, we understand that experience comes in many forms. We're dedicated to adding diverse perspectives to SAIT - so if your experience is close to what we're looking for, please consider applying.
SAIT is committed to supporting persons with disabilities throughout the recruitment process. We will work with applicants to provide accommodations upon request to the Talent Advisor.
BEWARE FALSE POSTINGS AND RECRUITING OFFERS
SAIT has been made aware of individuals or organizations posing as SAIT using false postings to attract job seekers and collect personal information. Please be aware that SAIT will never request sensitive personal information beyond what is required for an application.
Career opportunities at SAIT will always be posted on the SAIT career site and we encourage applicants to only apply directly through there. When your application is completed you will receive an email confirmation, if you did not receive one please check your junk mail or try applying through the SAIT career page again.