Information Technology Specialist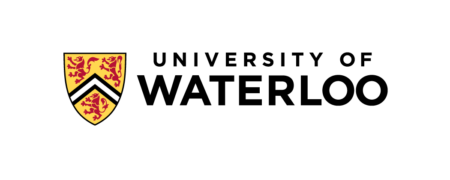 City : Waterloo, ON
Category : Permanent
Industry : Education
Employer : University of Waterloo
Overview:
The Information Technology Specialist (IT Specialist) is responsible for the provision and support of all information technology and related computing systems in the David R. Cheriton School of Computer Science. These responsibilities include management of computing environments and supporting
infrastructure, enabling and improving outcomes for administrative, teaching, and research computing in the School.
This role under the Infrastructure Group demonstrates extensive knowledge of and capabilities in depth OSI layer 1 and 2 networking expertise, a sound working knowledge of diagnosing OSI layers 1 to 3 and some working knowledge of OSI layers 4 to 7.  Having BICSI Registered Communications Distributor Designer certification would be beneficial for this mid-level role.
This Infrastructure Group role provides oversight, integration and in-depth support for any physical and communication requirements for School requested technologies.  This includes networking services (augmenting IST services), UPS systems, environmental monitoring and all forms of inter-device communication used by the technology in server rooms, teaching labs, offices, seminar and meeting rooms. AV systems, teleconferencing (and streaming) components (design of which includes consultation with ITMS and external contractors), ntp clocks, e-signage, etc.  This role will act as a representative of CSCF with respect to renovations, technology-integration and building planning.
This position will work and document independently, while developing strong collaborations with internal and external  stakeholders.
This particular role is a minimum at the mid-point of the career path such that they are able to deal with diverse client and co-worker needs, can develop and implement strategies through stakeholder acceptance and provide leadership and guidance through dissemination of knowledge and insight to colleagues.
Responsibilities:
Client Service
Work with clients to understand and resolve their computing and related technology issues
Provide guidance and technical advice to clients
Document client requests
Provide timely responses to initial requests for information or assistance as per CSCF policy, prioritizing response among multiple requests
Resolve problems where the incumbent has the required skills and resources. Forward problems to those who are best suited to solve them based on expertise and resource availability
Keep clients informed of the progress toward resolution of their issues
Develop the skills (appropriate to the incumbent's USG level) to resolve client issues directly
Communicate with clients and peers (within the School and elsewhere) effectively, clearly, and with empathy.
Provide documentation for both technical and non-technical audiences
Record work activity for both internal and client use
Systems and Applications Management
Specify, purchase/acquire, and test computer hardware and software
Manage the hardware lifecycle, from provisioning and deployment through decommissioning
Specify, test, and deploy systems and application software on a variety of platforms, including servers, desktop, and laboratory systems
Manage large and complex computing environments
Manage and maintain critical network services in support of the School's operations
Document systems, processes, and procedures
Diagnose and resolve system and application problems, monitor system and application performance
 Services Development
Identify, propose, and acquire or develop applications and technological solutions to support the School's academic and research missions
Manage technical projects using best practices to achieve successful outcomes
Recommend enhancements and improvements to systems and processes; provide guidance on technological evolution
Qualifications:
A university degree in a computing discipline together with relevant experience, or an equivalent combination of education and experience
The IT Specialist is expected to develop competencies to at least the USG 11 level over the course of their career. See Career Path Matrix
Strong client service skills and demonstrated ability to work as part of a team. Ability to learn quickly and adapt to change. Ability to apply abstract thinking to solve complex problems. Able to work with minimal supervision. Good organizational, time management, and communication skills
The IT Specialist is expected to develop system administration skills for at least one of Windows, Mac OS, or Unix based systems, or equivalent skills in software development or systems support, with demonstrated potential to gain expertise in other areas. Familiar with software, systems, and component level hardware aspects of supporting changing environments. Demonstrated front-line support skills
Must be able to use verbal and written communication effectively with audiences of a wide range of levels of technical knowledge and understanding. Capable of dealing with people experiencing high levels of stress
Equity Statement:
The University of Waterloo acknowledges that much of our work takes place on the traditional territory of the Neutral, Anishinaabeg and Haudenosaunee peoples. Our main campus is situated on the Haldimand Tract, the land granted to the Six Nations that includes six miles on each side of the Grand River. Our active work toward reconciliation takes place across our campuses through research, learning, teaching, and community building, and is co-ordinated within our Office of Indigenous Relations.
The University values the diverse and intersectional identities of its students, faculty, and staff. The University regards equity and diversity as an integral part of academic excellence and is committed to accessibility for all employees. The University of Waterloo seeks applicants who embrace our values of equity, anti-racism and inclusion.  As such, we encourage applications from candidates who have been historically disadvantaged and marginalized, including applicants who identify as First Nations, Métis and/or Inuk (Inuit), Black, racialized, a person with a disability, women and/or 2SLGBTQ+.
All qualified candidates are encouraged to apply; however, Canadians and permanent residents will be given priority.
The University of Waterloo is committed to accessibility for persons with disabilities. If you have any application, interview, or workplace accommodation requests, please contact Human Resources at hrhelp@uwaterloo.ca  or 519-888-4567, ext. 45935.