Information and Communications Coordinator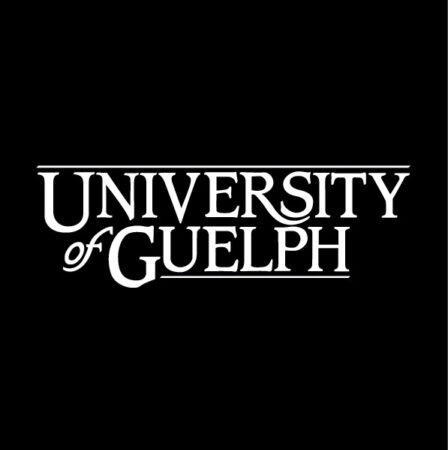 City : Guelph
Category : Other
Industry : Education and Research
Employer : University of Guelph
Printer-friendly version
PDF version
Forbes includes U of G Among Canada's Best Employers
Grant & Trust Professional
Information and Communications Coordinator
Morwick G360 Groundwater Research Institute, College of Engineering and Physical Sciences
Temporary full-time from December 2022 to November 30, 2024
Temporary absence of the regular incumbent  
Hiring #: 2022-0810
Please read the Application Instructions before applying
Established in 2007, the Morwick G360 Groundwater Research Institute (Morwick G360) (https://g360group.org/) represents the University of Guelph's response to global challenges relating to safe and sustainable water supplies that support human populations and ecosystems. Morwick G360 is a platform for transformational change in how we think about and engage with stakeholders from the community, government, municipalities, industry, agriculture, and engineering consulting firms, to advance research knowledge, expertise and technology relating to bedrock groundwater systems.
Morwick G360 hosts large collaborative research program workshops and an annual symposium for the University Consortium with 200+ attendees (www.theuniversityconsortium.org). The Morwick G360 Institute's research program spans more than three colleges at the University of Guelph and involves multiple collaborators at various institutions across Canada, USA, and globally. Morwick G360 maintains an annual funding portfolio of over $5M provided by multinational corporations, private sector groundwater equipment and consulting firms, as well as the federal, provincial, and municipal governments. Morwick G360 is a large, multi-disciplinary research institute with a fast-paced and highly varied work environment where entrepreneurial research innovation and creativity help bridge between education and industry.
Reporting to the Chief Operating Officer and coordinating with the Director of the Morwick G360 Groundwater Research Institute, the Information and Communications Coordinator will often be a first point of contact for Morwick G360, contributing to the overall effective reputation and performance of the Institute.
This position provides research communications expertise and administrative support to the Institute, which includes organizing and analyzing Institute productivity data, developing digital and print content to highlight research advancements made by Institute faculty, as well as editing research grant applications and writing award nominations to enhance the Institute's visibility and recognition. The successful candidate will thrive in a fast-paced environment and delight in working closely with academic researchers to effectively administrate, catalogue, analyze, communicate, and promote the findings and relevance of University of Guelph groundwater research both internally and externally through a variety of media.
The main responsibilities of this role include: supporting the development of grant proposal and award nominations; maintaining a communications strategy that includes print, digital and social media channels; gathering information and analyzing research performance data for grant reports, CVs, nominations, and communications (i.e. events, newsletters, blog posts/tweets), and provide administrative support for the institute as needed. The incumbent will organize research events such as large academic conferences, public groundwater workshops, short courses, and webinars and will also develop other research-related materials to promote the Institute's research advancements to internal and external audiences via print, electronic and other media.
Requirements of the position include:
Completion of a degree in a STEM discipline (Master's preferred) with three (3) years' experience. A combination of relevant education and experience may be considered.

Experience writing and editing scientific documents.  

Previous on-the-job experience creating a variety of promotional materials, preferably within the context of advanced education and/or research.

Excellent writing and editing skills, including the ability to understand and distill complex academic information into plain language.

Excellent communication skills, oral and written.

Detail-

oriented with a demonstrated passion for organization.

Client-service oriented.

Experience organizing in-person and virtual events.

Ability to work proactively and reactively to meet tight timelines.

Highly developed interpersonal skills.

Microsoft Office suite, GSuite, browser skills are essential; knowledge of html, CRMs, and programs such as Mailchimp, Wordpress, Google Analytics, Camtasia and Adobe Illustrator are considered an asset.

Experience in developing grant proposals is desirable.

Familiarity and ability to support and coordinate the use of a variety of virtual conferencing platforms including Microsoft Teams, WebEx and Zoom is preferred.

An understanding of the advanced education sector is preferred.
Classification                  Grant/ Trust fund position, Band P03
GTP Professional/Managerial Salary Bands
At the University of Guelph, fostering a culture of inclusion is an institutional imperative. The University invites and encourages applications from all qualified individuals, including from groups that are traditionally underrepresented in employment, who may contribute to further diversification of our Institution.
Posting Date: 2022 11 23
Closing Date: 2022 12 07