Indigenous Curriculum Specialist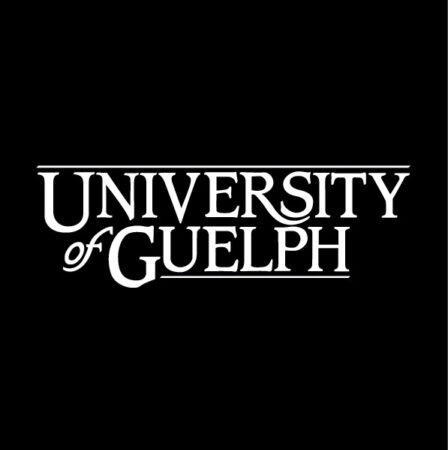 City : Guelph
Category : Other
Industry : Education and Research
Employer : University of Guelph
Printer-friendly version
PDF version
REPOST
Forbes includes U of G Among Canada's Best Employers
Grant and Trust Professional
Indigenous Curriculum Specialist
Child Care and Learning Centre
Temporary full-time from August 2023 to August 2028
Hiring #: 2023-0370
Please read the Application Instructions before applying
The University of Guelph's campuses are located on the lands of the Dish with One Spoon Wampum and the traditional lands and territory of the Anishinaabeg, Haudenosaunee and Huron Wendat. These lands are now inhabited by a rich diversity of First Nations, Inuit and Métis peoples. We offer our respect and gratitude to the land and its Indigenous relations and affirm our responsibility to realize our commitments to reconciliation through ongoing action.
The role of the Indigenous Curriculum Specialist (ICS) is made possible through a gift from the Flanagan Foundation. This 5-year full-time contract position is part of the unique partnership between the Child Care and Learning Centre (CCLC) lab school and the Department of Family Relations and Applied Nutrition (FRAN). Reporting to the Director of the CCLC, the ICS will support the engagement of Indigenous knowledges and initiatives at the CCLC; and support the embedding of Indigenous perspectives in undergraduate teaching in FRAN. Through their work in the lab school, the ICS will build collaborative relationships with the Educators and Pedagogical Leader to advance the inclusion of Indigenous perspectives in the early learning programs within the CCLC. In this way, the ICS will have an impact on the early learning experiences of young children, the professional practices of early childhood educators, and the experiential learning of the co-op and third year practicum students at the CCLC. The ICS will identify and support the implementation of decolonizing practices and the Indigenization of both early learning and undergraduate curriculum.
Required Qualifications:
The University is seeking applications from qualified candidates who identify as Indigenous (

First Nation, Inuit, or Métis

).

Master's Degree in a related field along with several years of related experience.  An equivalent combination of relevant education and experience may be considered.

Knowledge and/or experience with the languages, cultures, histories and customs of First Nations, Inuit and Métis peoples.

Exceptional knowledge of early childhood education and care pedagogy.

Member in good standing with the College of Early Childhood Educators is preferred, however experience in early childhood settings may be considered.

Current certification in Standard First Aid and CPR-C.

A clear Vulnerable Sector Police Check dated within the last 6 months; and
Current immunizations as required by the WDGPH Unit.

A personal philosophy of ECEC that is consistent with the CCLC's pedagogical approach, core values, mission, and vision.

Extensive experience working in an early childhood education and care organization.

Strong interpersonal and communication skills, including public speaking.

Ability to develop and foster effective relationships with children, families, co-workers, and community members.

Demonstrated strengths in teaching and course design at the college or undergraduate level.

Knowledge of critical reflection and experiential learning approaches.

Exceptional problem-solving abilities and sound judgement.

Recent engagement in relevant professional learning experiences that are consistent with the CCLC's pedagogical approach and direction.

Strong knowledge of professional practice and professionalism.
A combination of equivalent experience that includes adult or post-secondary education and experience in early learning may be considered.
Applicants will be asked to self-identify through the Applicant Tracking Questionnaire (ATQ)  facilitated by the office of Diversity and Human Rights.  Applicants who self-identify as Indigenous on the ATQ will be asked to confirm their Indigenous citizenship/membership and/or ancestral and kinship connections to a recognized and inherent Indigenous nation, community, treaty, land claim, territory or region through a confidential follow-up process facilitated by Indigenous Initiatives.
Classification                     Grant/ Trust fund position, Band P05*
GTP Professional/Managerial Salary Bands
*Tentative evaluation; subject to committee review
At the University of Guelph, fostering a culture of inclusion is an institutional imperative. The University invites and encourages applications from all qualified individuals, including from groups that are traditionally underrepresented in employment, who may contribute to further diversification of our Institution.
Posting Date: 2023 08 09
Closing Date: 2023 08 23