Incentive Compensation Associate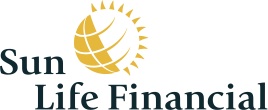 City : Waterloo
Category : Full-time
Industry : Finance
Employer : Sun Life Financial
Vous êtes unique, comme le sont votre parcours, votre expérience et votre façon de voir les choses. Ici, on vous encourage et on vous motive à donner le meilleur de vous-même, et on vous donne les moyens de le faire. Vous travaillerez avec des collègues dynamiques – experts dans leur domaine – qui sont impatients de partager leurs connaissances avec vous. Vous aurez des gestionnaires inspirants qui vous aideront à développer votre potentiel et à atteindre de nouveaux sommets. Chaque jour, vous aurez de nouvelles occasions de rendre la vie de nos Clients plus radieuse – ils sont au cœur de tout ce que nous faisons. Découvrez comment vous pouvez faire une différence dans la vie des gens, des familles, des collectivités – ici et partout dans le monde.
Description de poste:
Distribution Compensation Services (DCS) is seeking an Incentive Compensation Specialist to join our team! This team is responsible for managing Sales Incentive Plan (SIP) compensation for the Sun Life Financial Distribution (SLFD) leadership group on a monthly and quarterly basis.
In this role, the Incentive Compensation Specialist will work closely with Incentive Compensation Specialists to manage SIP compensation. They will also be responsible for responding to inquiries about plan administration, preparing reconciliations, and pulling reports to support data driven business decisions in regard to plan changes. This role reports to the Operations Manager, Distribution Compensation Services.
What will you do?
Support the Incentive Compensation Consultants to provide accurate and timely delivery of monthly and quarterly performance incentive measures for key business partners; initiate the reconciliation process for investigation 

Act as a first response to support inquiries that come through the Incentive Compensation Inbox and Varicent SPM tool, and triage requests as necessary

Provide support for routine requests including data requests, change requests and reporting of compensation results

Deliver identified monthly and quarterly performance incentive measures

Collaborate with Manager and Consultant to acquire relevant approvals from Senior Management in regard to sales incentive compensation results

Investigate and resolve errors, variances, accounting discrepancies and system messages on a daily basis while adhering to established procedures and payroll deadlines

Verify and validate transactions processed by other teams within Distribution Compensation
 What do you need to succeed?
A minimum of a high school diploma is required

Experience in bookkeeping and/or accounting with a demonstrated ability to work with large data sets is strongly preferred

Strong proficiency in Microsoft Excel

Analytical and investigative with a knack for identifying formula gaps and variances

Energetic, enthusiastic, and able to communicate effectively with people at all levels of the organization

Excellent team player and with a customer-oriented mindset and demonstrated commitment to high quality service

Strong organization and time-management skills with the ability to establish priorities and multi-task

Proficient conflict resolution skills

Able to work overtime during peak times frames and deadlines
What will be nice to have?
Experience with Sales Performance Management
What's in it for you?
Flexible Benefits from the day you join to meet the needs of you and your family 

Pension, stock, and savings programs to help build and enhance your future financial security 

​Being a member of the Sun Life family, a group of people united by our Purpose: to help Clients and Employees achieve lifetime financial security and live healthier lives 

We're proud to be a Best Workplace for Hybrid Work by Great Place to Work® Canada
L'échelle du salaire de base est pour l'emplacement principal du poste affiché. Elle peut varier selon l'emplacement du candidat sélectionné et d'autres facteurs. En plus du salaire de base, les employés admissibles de la Financière Sun Life participent à différents programmes de rémunération incitative, dont le montant octroyé est discrétionnaire et dépend du rendement de l'employé et de la compagnie. Certains postes de vente participent à des programmes de rémunération incitative basés sur les résultats de vente individuels ou de groupe. 
Depuis toujours, la diversité et l'intégration sont au cœur des valeurs de la Financière Sun Life. Nous croyons qu'un effectif diversifié ayant des points de vue variés et des idées créatives est avantageux pour nos clients, pour les collectivités où nous exerçons nos activités, ainsi que pour nous tous, en tant que collègues. Nous accueillons avec enthousiasme les candidatures de personnes compétentes provenant de tous les horizons.
Les personnes handicapées ayant besoin de mesures d'adaptation pour présenter leur candidature et celles qui doivent consulter les offres d'emploi sur un support de substitution peuvent envoyer leur demande par courriel à l'adresse 'thebrightside@sunlife.com'.
À la Sun Life, nous voulons créer un environnement de travail flexible où nos employés sont outillés pour donner le meilleur d'eux-mêmes. Nous offrons plusieurs options de travail flexibles selon les exigences du poste et les besoins individuels. N'hésitez pas à en discuter pendant le processus de sélection.
Nous remercions tous les candidats de l'intérêt manifesté pour ce poste. Nous ne communiquerons qu'avec les personnes qui auront été retenues pour passer une entrevue.
Échelle salariale:
40,500/40 500 - 66,000/66 000
Catégorie d'emploi:
Ventes - Soutien à la distribution
Fin de l'affichage:
30/03/2023