Human Resources Business Partner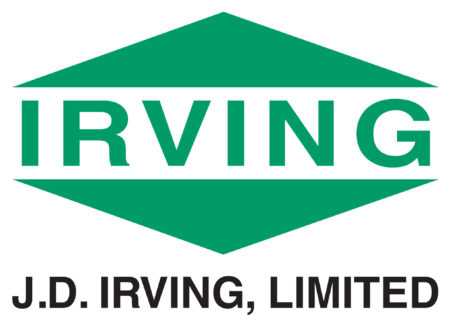 City : Dartmouth
Category : Human Resources
Industry : Transportation equipment manufacturing
Employer : J.D. Irving

HUMAN RESOURCES BUSINESS PARTNER
Located at 3099 Barrington Street in Halifax, Nova Scotia, Canada, B3K 5M7, and 35 Micmac Boulevard, Dartmouth, Nova Scotia, Canada, B3A 4Y8, Irving Shipbuilding is proud to be Canada's National Shipbuilder. Over the next 30 years, our shipbuilders will construct 20+ modern patrol ships and surface combatants for the Royal Canadian Navy as part of the largest defence procurement project in Canadian history.
We have built more than 80% of Canada's current combatant fleet and continue to perform maintenance and modernization work on these vessels. We are committed to building the best ships, with the best workforce in the best facilities. By joining our team of more than 2,300 shipbuilders, you can enjoy a dynamic, diverse, and family-friendly career with a company dedicated to your success, learning, health, wellness, and safety.
At Irving Shipbuilding, we're making history – why not make it with us? Learn more about careers at Irving Shipbuilding: shipsforcanada.ca/opportunities.
Irving Shipbuilding Inc. is seeking a Human Resources Business Partner.
Reporting to the Human Resources Manager or Human Resources Team Lead, the Human Resources Business Partner (HRBP) will help to enable the organization to be a world class developer of people through the effective implementation of Human Resources (HR) policies, procedures and programs for a specific business unit or group within the organization. The HRBP will seek to align business objectives with employees and management of business groups assigned. They will be a trusted advisor to leadership as well as an employee champion and a change agent. As part of solutions-based consulting, the HRBP will formulate partnerships across the HR functionalities to deliver value-added service to management and employees that reflects the objectives and goals of the organization.
This is a permanent full-time role based in Halifax Regional Municipality, Nova Scotia. The primary language of work is English. We encourage applications from qualified African Nova Scotians, racially visible persons, women (applying for non-traditional positions), persons with disabilities, Aboriginal persons and persons of the 2SLGBTQ+ community. ISI encourages applicants to self-identify in the cover letter/resume portion of your application. Irving Shipbuilding Inc. is committed to the principle of equal opportunity in its employment practices and to providing an environment where all employees feel supported and valued. ISI is committed to working towards a barrier-free workplace and to expanding the accessibility of the workplace to persons with disabilities. Candidates who require accommodation during the selection process are invited to contact recruitment@irvingshipbuilding.com.
Qualifications:

Education:

Post-secondary degree in Human Resources or a related field

CPHR designation or ability to achieve

Experience Required: 5-7 years' progressive experience in HR

1 year experience partnering with senior level executives to advise on HR matters

Experience working in a variety of HR functional areas including demonstrated experience leading several of the following functions within a designated business unit:

Employee Engagement Activities,

Talent Management & Succession Planning;

Recruitment & Selection,

Labour & Employee Relations,

Total Rewards including Compensation Strategy & Recognition Programs

Demonstrated ability to drive business results using metrics and data

Superior communication skills including the ability to negotiate and mediate difficult situations between parties

Autonomous with the ability to work effectively both independently and as part of a team

Business acumen and organizational savvy, with the ability to link HR programs to business priorities and objectives

Collaborative and relationship focused, you quickly establish yourself as a trusted advisor who can be counted on to find creative solutions to organizational issues

Fast and flexible, you thrive in an environment that is constantly changing and evolving and can effectively manage multiple conflicting priorities
All successful applicants must meet requirements for Canadian Controlled Goods Program (CGP), Canadian Government Security clearance, and U.S. International Traffic in Arms Regulations (ITAR).
Key Responsibilities:
As a trusted partner, provide strategic advice and support to employees and managers in a broad range of HR functions building deep client understanding and relationships to help coach, mentor, and develop others on HR issues

Support full employee life cycle; advising employees at various stages of employment from recruitment and onboarding to departure

Single point of contact for HR needs

Operationalize and implement people programs for a large multifaceted business unit or division

Ensure alignment throughout our business

Bridge the operational requirements to the HR departmental programs to ensure effective, timely, and applicable implementation to successfully meet all business objectives

Ensure HR programs are optimized in the business and fully integrated/institutionalized after the initial launch

Continual promotion, communication, and coaching

In partnership with HR subject matter experts and COEs, ensure the tactical delivery of HR programs so that the organization has best in class talent in the right places and doing the right things to achieve business objectives (this may include involvement in Talent Acquisition, Succession Planning, Workforce Planning, Compensation Reviews, training & development, etc.)

Partner closely with business unit leaders to deliver on Employee Engagement and Retention strategies

Prepare and deliver employee communications, presentations and correspondence

Understand our HR systems ensuring they are optimized

Compile and complete HR Reporting and data analysis, using the HR data to inform business strategies and ensure the achievement of objectives.

Participate in process and policy improvement projects that realize efficiencies and improve employee and internal client experience

Ensure client groups follow established processes and procedures to achieve efficient and fair outcomes and mitigate risk to the business

Facilitate a Safe and Respectful workplace by providing training and coaching to leaders and employees, conduct workplace investigations, determining fair and equitable outcomes and recommending prevention plans to address systemic or individual issues
What We Offer:
Irving Shipbuilding is proud to offer a competitive salary and benefits package, including but not limited to:
A flexible medical, dental, and vision plan

Employee & Family Assistance Programs

RRSP matching program

Health & Wellness reimbursements

Opportunities to take part in job related training and development

Growth and progression opportunities within Irving Shipbuilding and the larger network of the JD Irving group of companies

Relocation costs (if applicable)
Please be advised that some positions within our business have been designated as 'Safety Sensitive' where the employee holding the position has a heightened responsibility for his/her own safety or the safety of others due to the nature of the job. If this is the case, you will be informed in the interview process.
For further details, please contact Talent Acquisition at recruitment@irvingshipbuilding.com.
To Apply for this Career Opportunity:
Please complete the online application form. An up-to-date resume of past experience and education is required.
All applications will be reviewed by one of our recruiters. If the recruiter sees a potential opportunity (current or future) that matches your skills and experience, you will be contacted to discuss your qualifications for a position with Irving Shipbuilding.
We thank all candidates for their interest, however, only those selected for interviews will be contacted.
To learn more about our products and services, click here.
Irving Shipbuilding Inc. is committed to the principle of equal opportunity in its employment practices and to providing an environment free from discrimination and harassment for all employees.
We do not accept unsolicited resumes from search firms or employment agencies, and we are not responsible for any fees related to unsolicited resumes.