Human Resources Business Partner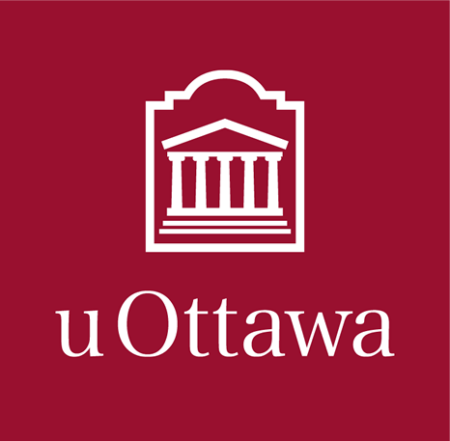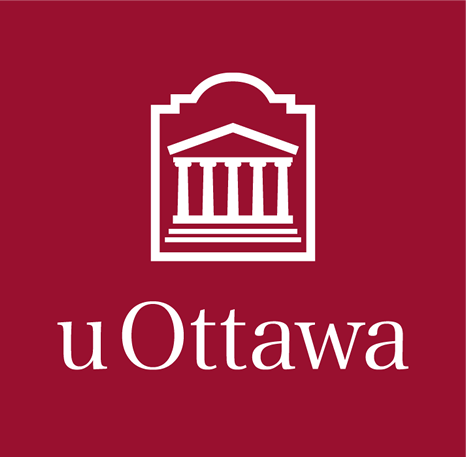 City : Ottawa
Category : Regular Full Time
Industry : Education
Employer : University of Ottawa
The University of Ottawa—A crossroads of cultures and ideas
The University of Ottawa is home to a dynamic community of over 50,000 students, faculty and staff, who live, work and study in both French and English. Our campus is a crossroad of cultures and ideas, where bold minds come together to inspire game-changing ideas. We believe in the power of representation, and that increasing the diversity of our faculty and staff supports this objective. Our goal is to provide students with the best possible learning experience, in an environment that reflects the diversity of its people, their ideas, and their identities.
We are one of Canada's top 10 research universities—our professors and researchers explore new approaches to today's challenges. One of a handful of Canadian universities ranked among the top 200 in the world, we attract exceptional thinkers and welcome diverse perspectives from across the globe. Our employees come together around the shared purpose of constant improvement, personal development, service excellence, teamwork and a passion for learning with a desire to make uOttawa and the world a better place. Everyone's contributions are valued, we all play a part in making uOttawa a world-class institution. Most importantly, we make it possible for you to achieve your full potential. Because at uOttawa, you belong!
*This position may be eligible for a telework arrangement. Learn more about our telework guidelines click here
About the faculty/service: Human Resources
Our Human Resources team is recognized for its collaboration and service excellence. Through the development of strategic partnerships, our dynamic team supports uOttawa's vision and strategic plan by creating and delivering high-quality, innovative, and client-centered HR programs and services. Our focus is to attract, develop, retain, and inspire a talented, diverse, healthy, and engaged workforce. If you want to be part of an impactful team, work in a rewarding and enriching environment and have an innovative mindset, our HR team is the place where you belong!
Position Purpose:
Reporting to the Senior Manager, Human Resources Business Partnerships, responsible for collaborating with all levels of management, as an HR expert consultant, to provide relevant and added value advice to meet faculty, services and the research community's objectives.. Champions long-term integrated solutions for optimizing productivity and for positive work climates towards the attainment of objectives in designated client portfolios. Maintains an ongoing working and in-depth knowledge of the faculties, services and research community's operations including literacy about its short, medium and long-term plans, its culture and its future talent needs while playing an integral role in promoting continuous improvement and service excellence. Collaborates with the HR Managers in faculties and services to develop consistent approaches on common University priorities and joint problem-solving, and seeks expertise from subject matter experts across various human resources disciplines to offer value-added holistic solutions to clients.
In this role, you will :
Needs Analysis: Work closely with managers and researchers to understand the core business of their sector in order to align human resource strategies with their short, medium and long term objectives.
Management Consulting: Provide innovative solutions and advice to managers to ensure effective leadership on complex HR issues, including risk mitigation, employee engagement and productivity optimization. Instill the importance of HR best practices and influence the decision-making process of managers facing HR challenges.
Coordination of multi-disciplinary HR teams: Liaise with all HR centers of expertise and employee services to provide superior services to all levels of management, enabling them to anticipate, plan and manage all of their human resources issues. Establish conditions that promote cohesion and a standardized approach among HR centers in their dealings with their clients.
What you will bring:
Sound theoretical and procedural knowledge of Human Resources, normally acquired through a university degree in Human Resources Management or a related field.
Human Resources designation or near completion (e.g. CHRP, CRHA)
Minimum of 10 years of experience in different Human Resources disciplines in a large and complex unionized organization, with at least 5 years in a progressive leadership capacity
Deep knowledge of the labour relations and organizational development field
Sound knowledge of current provincial legislation, best practices and employment standards in Ontario and Canada
Ability to contribute to the team through a result-oriented approach and building and maintaining productive and trusting relationships
Knowledge and expertise in process improvement frameworks (e.g. Six Sigma)
Knowledge and expertise in organizational design and change management frameworks (e.g. Prosci)
Ability to influence, to be recognized and accepted by upper management for human resources expertise
Strong communications, interpersonal and organizational skills
Ability to propose creative solutions to complex human resources challenges
Bilingualism – French and English (spoken and written)
Key competencies required at the University of Ottawa:
Planning: Organize in time a series of actions or events in order to achieve an objective or a project. Plan and organize own work and priorities in regular daily activities.
Initiative: Demonstrate creativity and initiative to suggest improvements and encourage positive results. Be proactive and self-starting. Show availability and willingness to go above and beyond expectations whenever possible.
Service Excellence: Reflect a positive attitude, demonstrate competence and professionalism, treat members of the community with respect, exercise care, devote full attention and find solutions. (Visit the section "Useful links" on the home page to read the detailed definition).
Teamwork and Cooperation: Cooperate and work well with other members of the team to reach common goal. Accept and give constructive feedback. Adjust own behaviour to reach team goals.
#LI-Hybrid