HSE Advisor, Risk prevention, Laboratories and Warehouses – Western Canada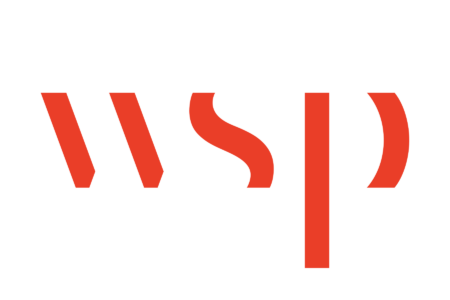 City : Calgary, AB
Category : Corporate - Health & Safety
Industry : Engineering
Employer : WSP
CALGARY ALBERTA
The Opportunity:
 WSP is currently seeking for a Health, Safety and Environment (HSE) Advisor – Risk Prevention, to provide legal advice and operational support to WSP internal operations to prevent incidents. This position is to primarily focus on preventing incidents in our WSP laboratories and warehouses in Western Canada (Manitoba, Saskatchewan, Alberta, British Columbia, Northwest Territories and Yukon).
Working in partnership with WSP Business Leaders and HSE Team, the HSE Advisor – Risk Prevention is accountable for the effective implementation of HSE Management System (i.e., workplans, risk assessment, training etc.) into the operational work within their scope of authority.
This position is reporting to the Western Canada HSE Regional Manager – HSE Risk Prevention Expertise Delivery and does require frequent travel to laboratories, warehouses, offices, or project sites. Travel frequency will be adjusted based with seasonal and business needs. Estimated 60% office work and 40% travel/site visits.
As HSE Team workload requires to support the operation, this position may also bring support to other advisors and project sites, as judged necessary.
Why WSP?
We value and are committed to upholding a culture of Inclusion and Belonging
Our Flexible Work Policy – we recognize the importance of balance in our lives and encourage you to prioritize the balance in yours. We will support you on and off the job so you can be fully present in both your work and home lives.
Our Hybrid Work Policy - a combination of in-person and remote working, enables us to purposefully think of how we work, who we need to work with, and where the work should be done.
A Canadian success story - we're proud to wear the red and white of this beautiful country and show the world what Canada has to offer.
Enhance the world around you - from the environment to the highways, to the buildings and the terrain, WSP is the fabric of Canada.
Outstanding career opportunities - we're growing and pushing ourselves every day to be greater than yesterday - we're open to your ideas and trying new things.
A phenomenal collaborative culture and a workforce filled with genuinely good people who are doing humbly important work. Come find out for yourself what it's like to be a part of our journey.
We offer attractive pay, flexible work options, a great corporate culture, comprehensive and employee-focused benefits including virtual healthcare and a wellness platform as well as great savings programs, and a clear vision for the future.
#WeAreWSP
 
A day in the life:
Build partnerships with Laboratory and Warehouse Managers to understand needs, assesses HSE risks and aligns HSE services to support the attainment of primary business goal, which is to prevent injuries mainly through:

Efficient planning through Laboratories and Warehouse Risk Assessments, Safe Job Procedures and Practices.

Selection of hazards controls according to Hierarchy of Controls (HoC) principle

Consultation and participation of employees

Trainings and competencies

Behavioural Based Safety approach

Positive HSE culture

5S approach

Provide key support for laboratories and warehouses related HSE issues, trend analysis and recommend solutions.

Maintain relationships with key client contacts and sector leaders.

Support the Western Canada HSE Regional Manager – Risk Prevention in forecasting workload management and planning for HSE in line with the business strategy.

Provide HSE mentoring and coaching to our business leaders (JHSC, WSP laboratories, warehouses, and project personnel).

Establish effective communications with the different stakeholders.

Support the effective and consistent application of HSE programs and processes and proactively addresses potential challenges.

Perform a wide range of HSE duties related to development, administration, and implementation of projects independently or under the supervision and direction of the Western Canada Regional HSE Manager – Risk Prevention.

Review related HSE documentation.

Monitors and verify the labs and warehouses HSE compliance with WSP HSEMS, Provincial/Federal regulations by conducting frequent site audits and visit reports.

Assist with implementation of HSE legal changes or through knowledge of industry best practices.

Work with assigned Joint Occupational Health and Safety Committees to ensure legislative and corporate requirements are met or exceeded.

Support incident investigations and reporting in finding fundamental root causes, identify proper corrective actions, ensure follow-up, and collaborate, as required, with HSE High-Risk Prevention Team.

Support the HSE Continuous Improvement Team by providing expertise regarding HSE training development, communication, audit preparation and procedure review.

Support the WSP operations in identify training needs, gaps, and training providers.
What you'll bring to WSP ...
10 years of experience related to construction project safety.

Excellent communication skills in English (written & verbal), French would be an attribute.

Intermediate to senior experience level in an HSE role within the construction industry or similar.

Degree, diploma or certificate program from a post-secondary and accredited institution in environment, health and safety.

A professional designation such as (CRSP, CHSO or CHSC) would be an asset.

Knowledge of Western Canada provinces OH&S Acts, regulations and industry best practices.

Autonomy and self-motivated team player.

Proficient computer skills and thorough understanding of Microsoft office suite.
Skills & Attributes
Be a change agent leading by example.

Plans and aligns effective planning and organizing of work for setting appropriate priorities that aligns with WSP strategy.

Ability to resolve complex technical issues with other disciplines.

Proactively identifying improvement needs and making changes that result in better outcomes.

Being flexible and adaptable by being continuously change ready and adjusting approach and demeanour to match the shifting demands of different situations.

Being accountable, transparent, and acting with integrity.